'Joe Millionaire: For Richer or Poorer': Carolyn Moore Defends Her Family Not Appearing on the Dating Show
At first glance, Joe Millionaire seems like it'd be hard to reinvent after two decades. The first season, which premiered in 2003, told its cast they were vying for the love of a millionaire. However, the Fox show's star Evan Marriott later revealed that he was a construction worker without any fortune at all. The series aimed to see how wealth dictated the laws of attraction.
The reboot, Joe Millionaire: For Richer or Poorer, gives the formula a less manipulative premise. But contestants still found a way to stir up controversy.
Reality dating show 'Joe Millionaire' returns to Fox
It's hard to imagine the series' original format working in 2022. Lying to the contestants presents a slew of problems. It certainly didn't work out for the original Joe Millionaire couple. However, the makers found a way to keep the original's spirit intact without lying to the cast.
In Fox's 2022 reboot, called Joe Millionaire: For Richer or Poorer, 20 women compete for the hearts of two men. When the cast first arrives, they're informed that one of the men isn't a millionaire, but they won't know which one. Throughout the show, Steven McBee and Kurt Sowers get to know the women via fancy and not-so-fancy dates.
This dynamic adds a "whodunnit" element to the show while allowing the classic reality pioneer to get with the times. The show is a hit with many viewers. However, one contestant has garnered criticism for her divisive role on the series.
Carolyn Moore quickly becomes Kurt Sowers' frontrunner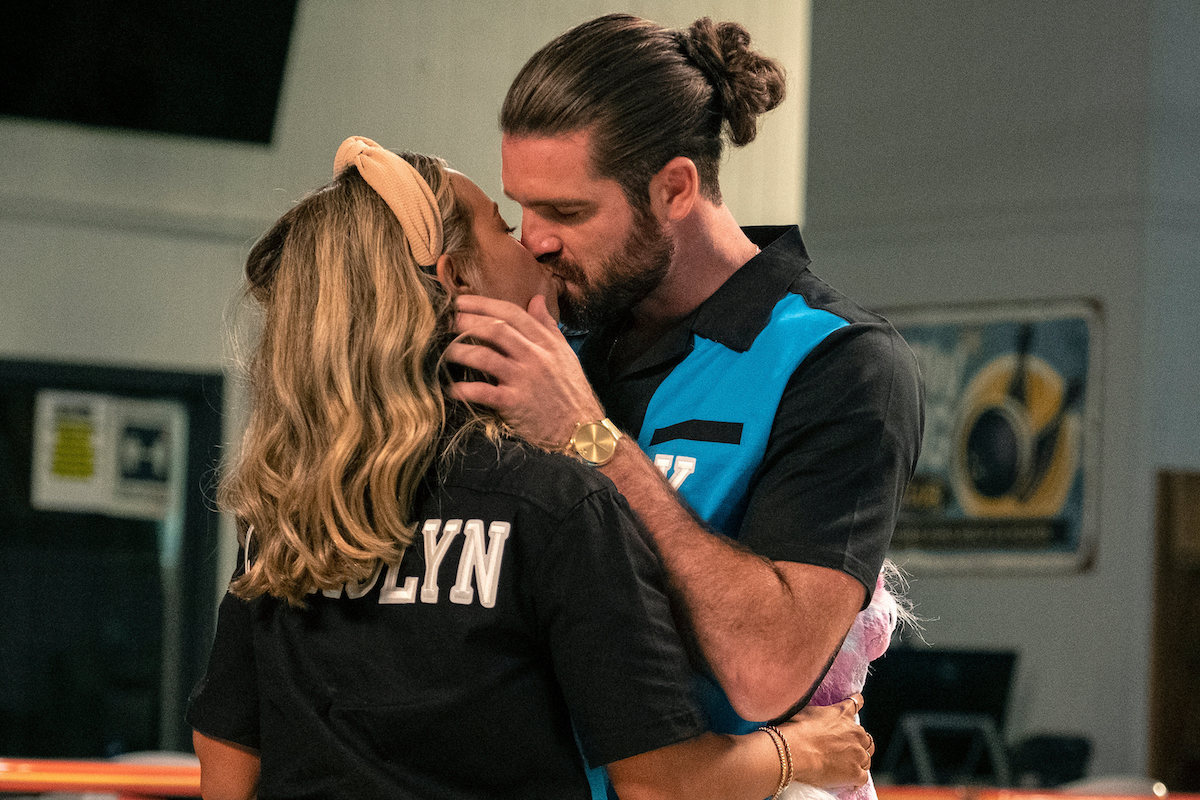 Carolyn Moore, a 30-year-old entrepreneur from Orlando, Florida, quickly made her mark on Joe Millionaire: For Richer or Poorer. The CEO of skincare company Loki and Lion is passionate about fitness and beauty, often posting steamy snaps on her Instagram. According to Meaaw, Moore has a passion for tennis and golf, which explains her competitive approach to the dating show.
Screen Rant notes the way that Moore's undeniable confidence has quickly divided fans. She immediately struck it up with Sowers and loudly flaunted the relationship they sparked. While some see this as a woman asserting her power, others find it off-putting.
Moore has caused drama throughout the season as the frontrunner told the other cast members that she assumed she'd win. The businesswoman demanded Sowers' time and affection during each date while accusing him of prioritizing other women. Then, during Episode 8, fans grew more suspicious of Moore's motives.
Moore defends her family not appearing on 'Joe Millionaire: For Richer or Poorer'
During Episode 8, "Your Daughters Are Double Dipping," every contestant brought their families to the house to meet Sowers and McBee — everyone but Carolyn, that is. Sportskeeda notes that Moore has a young son at home, and the father wasn't able to make the trip. While filming, the divorcée didn't discuss why her family didn't show. Instead, her best friend visited.
Many fans interpreted this choice as another red flag. Moore's family wouldn't take the time to get involved. Or perhaps she didn't have close family members. After the episode aired, Moore posted an Instagram story explaining herself. Over a photo of her ex-husband holding their young son, she wrote:
"My son's father whom supported my journey for love when I went on @joemillionairefox. There was absolutely no chance either of us would've allowed [my son] Lion to be on the show for last night's family episode to answer some q's (because I want to, not because I have to). I want to raise awareness that just because I signed up for a show doesn't mean ANYONE in my family signed up for this too."
According to Moore's Instagram story, visiting families had to quarantine for several days before filming. Most of her friends were pregnant or had young kids, "So @alexnicolay came along and repped everyone. He came with the energy I needed to continue my journey in the manor."
Some fans aren't buying it. However, a show like this needs drama to survive. What better way to shake things up than bring your best friend to discuss your personal life? The episode got people talking, but we'll have to wait and see if it'll work.
RELATED: 'Joe Millionaire': Original Star Evan Marriott Once Said Fox 'Threw Me Under the Bus' After the Show Aired