'Joe Millionaire: For Richer or Poorer' Fans Call the Show a 'Breath of Fresh Air' From 'The Bachelor'
The Bachelor is in the middle of its 26th season with Clayton Echard front and center, but FOX revived Joe Millionaire, a sleeper hit for the network from the early 2000s. While the reality TV shows share a similar premise, some fans find Joe Millionaire: For Richer or Poorer more palatable than the long-running Bachelor. Here's what they have to say about the Joe Millionaire reboot being a "breath of fresh air."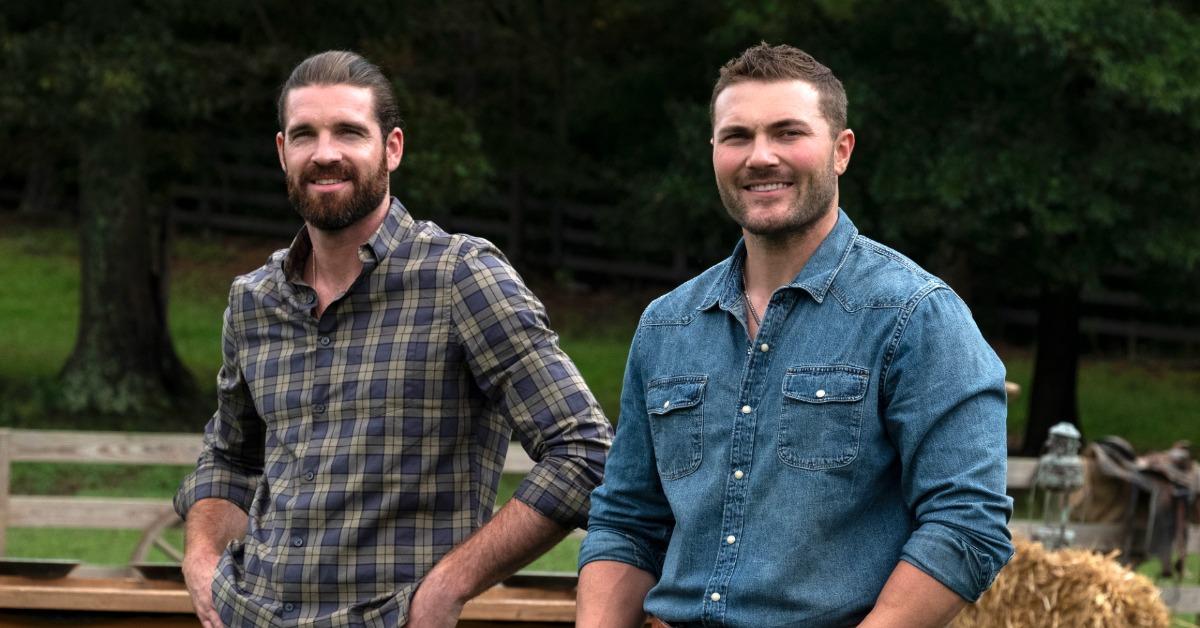 'Joe Millionaire' fans say the women are 'actually having fun'
In a Reddit thread about the FOX reality series, one fan shared their thoughts on Joe Millionaire: For Richer or Poorer. "This season of Joe Millionaire [is] a breath of fresh air!" they started. "Maybe because the show and fans don't take it so seriously. People seem to be actually having fun!" 
This fan enjoys how frequently the women of Joe Millionaire: For Richer or Poorer "break the fourth wall" and showcase the producers and their interactions. They also enjoy the host of the reality series, Martin Andrew. 
They also compare the reality dating show to it's ABC competitor. "On Bachelor, it's like they pretend like there are no producers behind the scenes pressing buttons and causing drama," they wrote.
"The women seem like they are all part of a cult or bad actors. The way they speak about love sounds scripted and outdated. The new host and lead [Jesse Palmer] [doesn't] have any personality, and most of this season's women just seem like distorted or recycled versions of women we've seen before. It's just so repetitive and stale!" 
Steven McBee and Kurt Sowers' 'bromance' keeps 'Joe Millionaire' fans entertained
Since the beginning, The Bachelor has focused on a single lead's journey to find love. But with Joe Millionaire: For Richer or Poorer, there are two bachelors at play. While the show's premise is for Kurt Sowers and Steven McBee to find their person, fans have been enjoying the bromance the show has spawned between the duo. 
"The bromance makes it," said one fan on Reddit. "I love that the guys get along so well," reads another comment. "I cannot wait for Thursday nights."
As another fan pointed out, "Kurt & Steven are very likable leads and their friendship creates a beautiful dynamic for the show."
Fans say 'Joe Millionaire: For Richer or Poorer' is 'less scripted and repetitive' than 'The Bachelor' 
Outside of the fan-approved casting choices for Joe Millionaire: For Richer or Poorer, most fans find the show more enjoyable to watch overall than The Bachelor. "It feels way less scripted and repetitive than The Bachelor," said one Reddit user.
"I like that we actually get to see [the Joe Millionaire cast] asking one another questions instead of sharing empty platitudes. And I think moments such as Kurt talking to the producers about not caring about the audience perceives him during that moment of frustration felt relatable." 
'Fans prefer Joe Millionaire's host Martin Andrews over Jesse Palmer on 'The Bachelor
For other Joe Millionaire viewers, it's about the show's host, Andrews. "Martin is also a whole lot more fun to watch than the very forgettable new Bachelor host," said another Reddit user. "[It's] really fun to see more of Martin's personality," another comment reads. "You'd never see that type of thing on The Bachelor."
Watch new episodes of Joe Millionaire: For Richer or Poorer on FOX Thursdays at 8 p.m. ET. 
RELATED: 'The Bachelor': Fans Tear Apart Cassidy Timbrooks' Attempt at 'Damage Control'