Joe Rogan Choked up Talked About What Made Anthony Bourdain so Special
On the surface, the two men might not have seemed like an obvious choice for close friends. Joe Rogan, a comedian with a long successful history in entertainment, and Anthony Bourdain, the brash, globe-trotting chef.
But before Bourdain's death in 2018, the two men were very close. They shared some important interests, and Rogan had a hard time saying goodbye to his friend.
Not long after Bourdain's death, Rogan spoke about him on his podcast, The Joe Rogan Experience. As he shared about who his friend really was, Rogan found himself fighting tears. Bourdain was clearly a special person to him.
Anthony Bourdain's remarkable path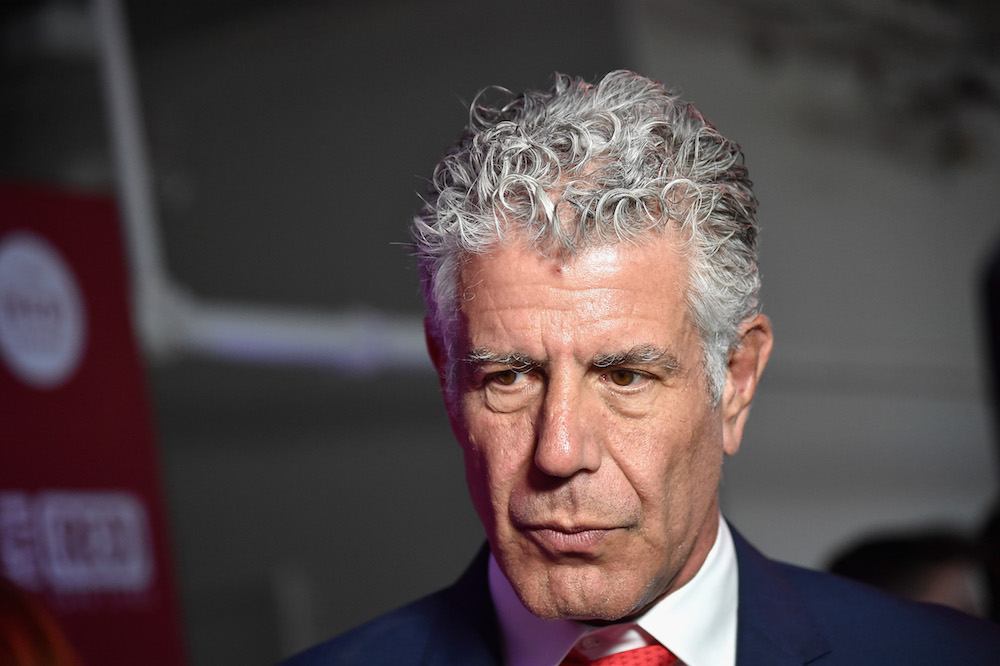 Bourdain was born in New York in 1956, and he grew up with a love of literature, music, and food. After attending the Culinary Institute of America, he became an accomplished chef in the bustling New York restaurant scene. Even in that competitive world, he was well known for his demanding demeanor and impeccable work.
In 2001 Bourdain wrote a book that shook the restaurant industry. Kitchen Confidential: Adventures in the Culinary Underbelly was an unflinching look at the reality of professional kitchens. It showed the world Bourdain's biting wit, insight, and challenging personality.
It was a huge success, and a few years later he wrote another book: A Cook's Tour: Global Adventures in Extreme Cuisines. This book, and his huge popularity, led directly to his next career: television personality.
The Food Network released a series starring Bourdain called A Cook's Tour, which showed him traveling all over the globe to find exciting meals. It lasted two seasons, then in 2005, he started another series on the Travel Channel. Anthony Bourdain: No Reservations was similar to his first show, and it continued for nine seasons.
Anthony Bourdain had his share of struggles
Despite all his successes, Bourdain went through some painful struggles. He started using drugs in high school and by his 20s he was addicted to opioids. Through the years he used heroin, crack, cocaine, speed, and more.
He managed to quit the drugs, although he still drank alcohol and there were hints that he still used marijuana. Quitting the drugs, particularly heroin, was extremely difficult, and he said afterward that he doesn't know how he survived those years.
He also went through two divorces, the first of which came after 20 years of marriage to Nancy Putkoski. This breakup was extremely difficult for him, and he responded with a lot of drinking and self-destructive behavior.
His second marriage to jujitsu expert Ottavia Busia lasted from 2007 to 2016, and they had a daughter together, Ariane. In 2017 he started dating Asia Argento — an actress and director from Italy.
But although he had kicked the drugs, had a daughter he adored, and even found love again with a new girlfriend, Bourdain still struggled with depression.
Anthony Bourdain had an unlikely friend
One of the bright spots in Bourdain's life had to be his friendship with Rogan. The two shared some important interests, and they enjoyed hanging out around those passions. They both loved food, which would almost be a requirement in Bourdain's presence.
However, they both also loved jiu-jitsu, and not just as spectators. They both trained in it, although Bourdain said he wouldn't fight Rogan, because it hurt too much.
They also shared a love of hunting. In fact, one episode of Bourdain's last television series Parts Unknown featured the two friends hunting pheasants together in Montana.
Rogan talked on his popular podcast The Joe Rogan Experience about what it was like hearing about Bourdain's death. During the segment, he fought tears as he described how hard it was to believe that his friend was actually gone.
"He was genuine, rare person," Rogan said, "You know, that's what I got out of being able to spend some time with him…I would think about things differently because of him."
Rogan and Bourdain shared a unique bond, and anyone who's lost someone special knows how hard that is to accept. Probably everyone can agree that Bourdain may not have been perfect, but he was certainly someone special.