Joe Rogan Commits to Sober October, Tells Fans to 'Clean Your F*cking Act Up!'
Joe Rogan is known for participating in Sober October. The comedian and podcaster has been engaging with the tradition for three years now, typically accompanied by his friends Ari Shaffir, Tom Segura, and Bert Kreischer. However, it seems like Rogan may be going it alone out of his group this year. But he has confirmed he's committed to the tradition, and he's urging fans to follow suit.
Ari Shaffir, Tom Segura, and Bert Kreischer bail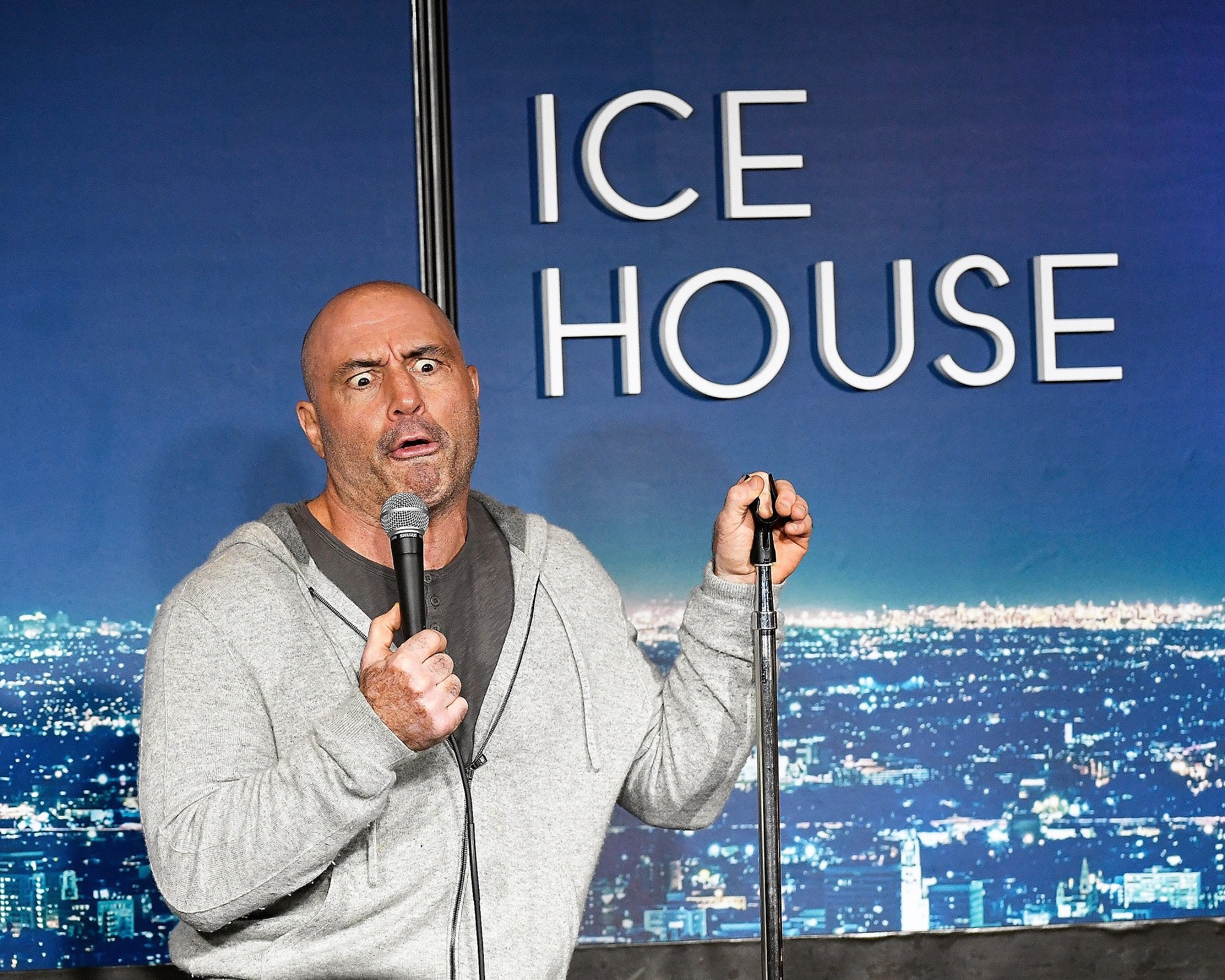 RELATED: Joe Rogan Fans Angry Over Spotify Partnership, Rest of the Internet Laughs
2020 has not been a pleasant year, to say the least. And for Joe Rogan's pals, it seems like managing the stress of current events is a little bit easier if sobriety is off the table.
Joe Rogan posted a screenshot of a conversation with his pals to Instagram, in which they turned down his offer of sobriety.
"Are we gonna be sober this month or nah?" Rogan asked.
"Hell naw," wrote back Tom Segura.
"Hahahahaha – I'm drinking right now!!!" Bert Kreischer added. Ari Shaffir didn't even bother writing back.
"I'm still on the fence as to whether or not I'm doing sober October, but @seguratom and @bertkreischer don't seem interested. With Trump testing positive for COVID-19, and the aliens landing any day now, I have to say there's probably going to be some nights coming up soon when I'm gonna wanna spark up a joint and take a sip of whiskey, but I'm on the fence," Rogan captioned the screenshot.
Joe Rogan tells fans to get clean this October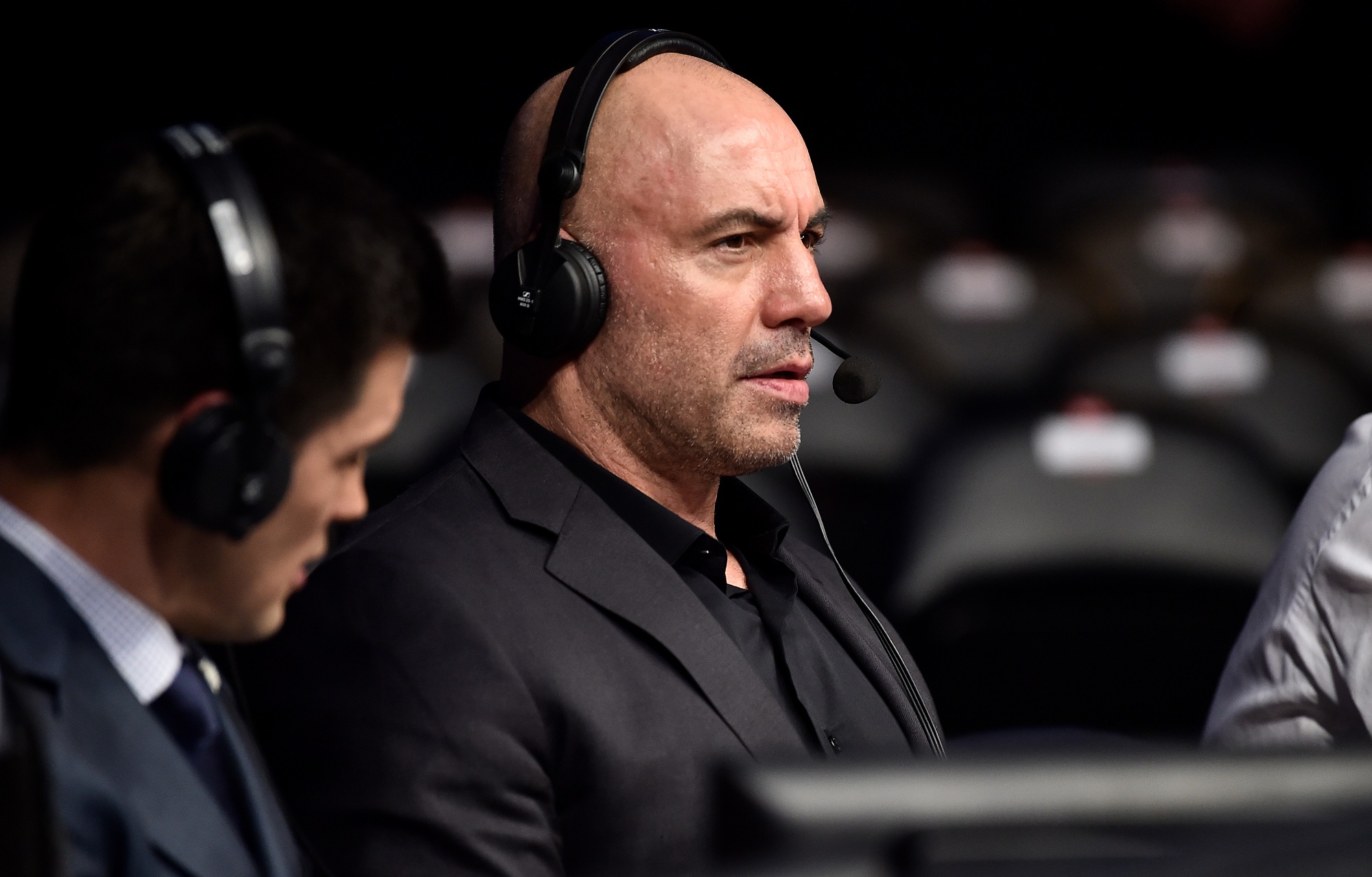 While Joe Rogan's friends have decided they're not down for Sober October this year, the comedian himself has decided he's committed to the tradition — and he's urging his fans to stick with it as well.
"Sober October update. I know many of you were upset that we were not doing Sober October this year. Well I'm in, okay? I'm with ya. I texted Tom Seugro and Bert Kreischer and they were both like 'Oooh, f*ck that we're getting drunk. It's too crazy this year, the pandemic, oooh, the President's dying. Oh, the purge!'" Rogan said in a video he uploaded to Instagram.
"Excuses! Ari Shaffir didn't even respond. He's probably on drugs! He's probably doing acid right now, laughing at this video. But you don't have to. Let's do it the whole month, let's stay sober. … Come along with me, clean your f*cking act up, get some positive momentum! Sober October, it's on kids!" he continued.
Fans react to the news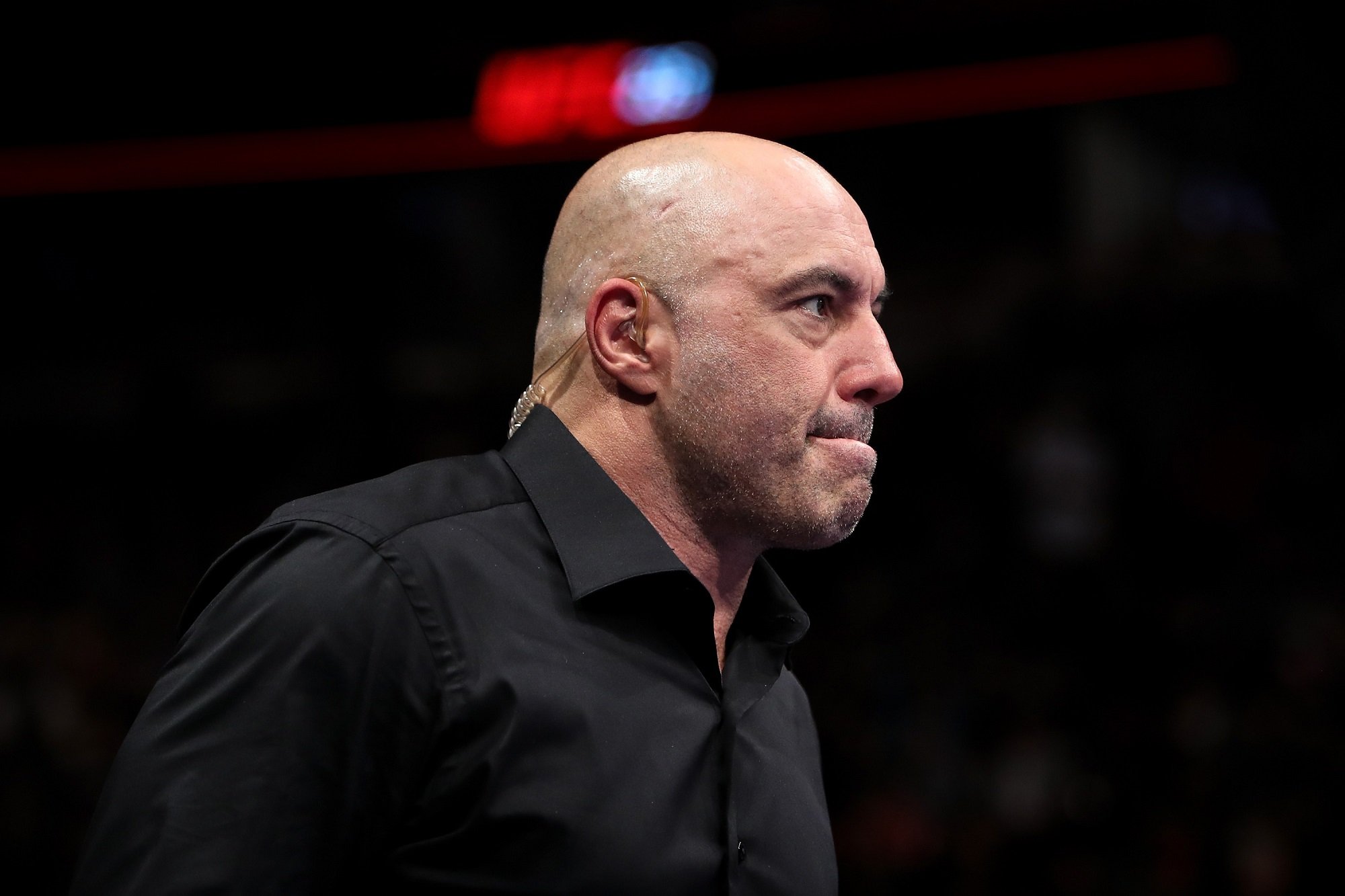 Joe Rogan fans were split on whether or not they plan on following his example, but they seemed to endorse his decision regardless.
"I'll do it with you as long as I can do ketamine twice a day," joked Whitney Cummings.
"Idk bro it's the 3rd already can we just do it fresh next year thnx," wrote another commenter.
"It's good to leave that stuff alone for a few weeks. Clean your body out, lower your tolerance a bit and get in better shape!" wrote a Redditor.
Others explained that they were happy to see it happening again, as Sober October had helped them with their own lives in the past.
"Yeah, people sh*t on him, but I think he realizes some people look forward to it every year. Plus, I know all three of the guys have gotten messages from people saying Sober October helped get them on the right track," wrote another Redditor.
"It certainly helped me! I stopped drinking last October because of the podcast and still haven't had a sip of alcohol since!" replied a commenter.