Joe Rogan Defends Himself for Hosting Proud Boys Founder Gavin McInnes
Joe Rogan is experiencing more scrutiny than ever before following his transition to Spotify. Several of his more controversial episodes have been removed from his catalogue, and it's unclear if they'll be coming back anytime soon. One of those episodes guest-stars Gavin McInnes, the founder of the Proud Boys, a hate group that's well-known for the racism, misogyny, Nazism, and homophobia. Unfortunately, Rogan chose to give McInnes a platform, and now he's defending himself for that choice. 
Joe Rogan defends hosting Gavin McInnes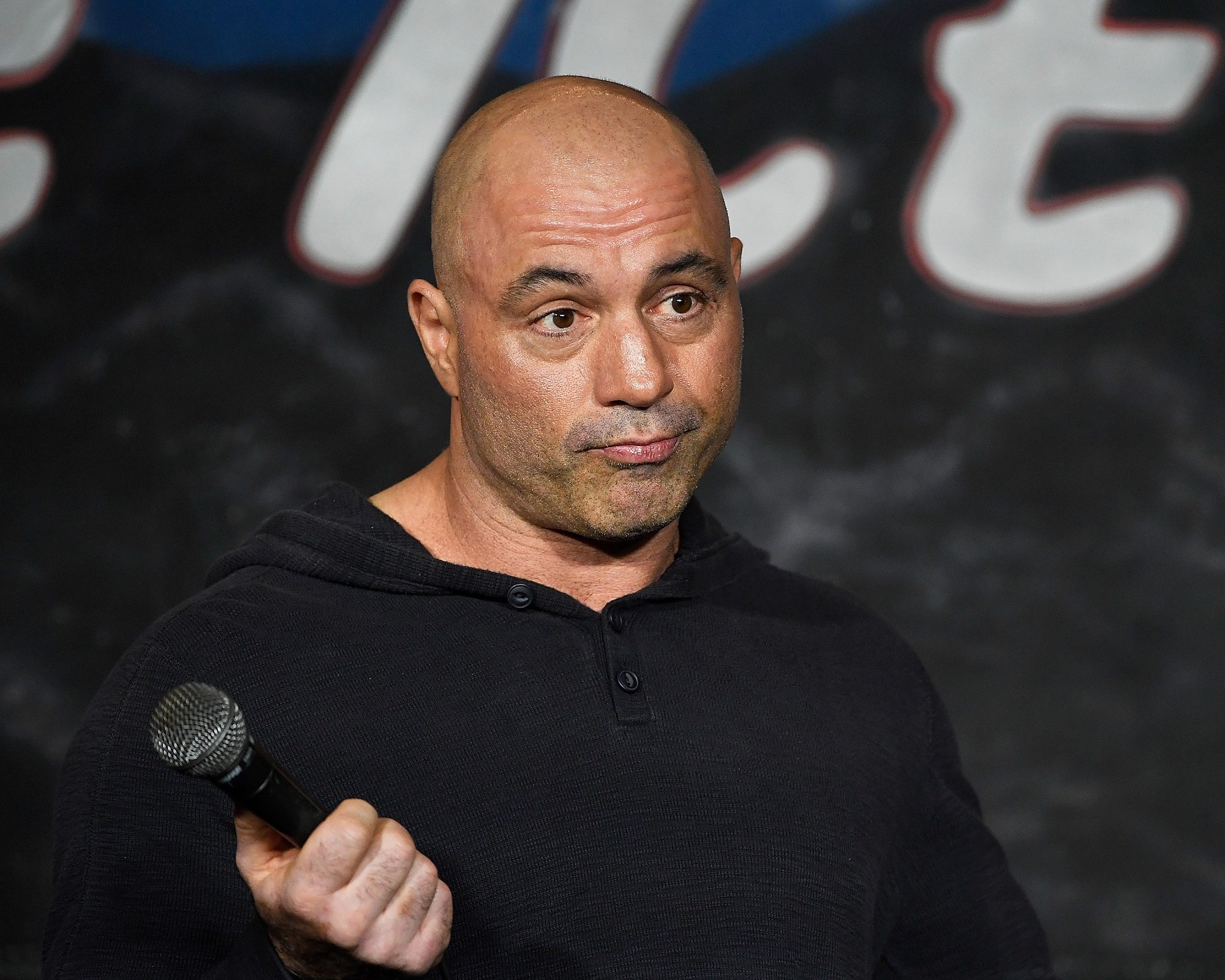 The Proud Boys are defined by the Southern Poverty Law Center as a designated hate group. The group was founded by Gavin McInnes, who continues to espouse hateful ideology targeting women, LGTQ+ individuals, people of color, and a variety of other minorities. 
McInnes, notably, has made a variety of hateful comments about non-Western cultures. The SPLC has listed some alarming examples here. 
Unfortunately, Joe Rogan has not chosen to be responsible when it comes to his guest. Rather than denounce McInnes and his work, he's chosen instead to defend himself for hosting the guest at all. Then again, Rogan has always been a soft touch with his guests. 
As a podcast host, it's Rogan's responsibility to vet his guests, know who they are, and what they stand for. 
"I had Gavin McInnes who is the founder of the Proud Boys, I had him on before, but I had him on before he was even a Proud Boy," said Rogan during an episode of his podcast. "I didn't even know what the f*ck the Proud Boys was."
While this may be true, Rogan chose to host him again after he found the Proud Boys. Additionally, when he did host McInnes, he had already begun espousing hateful ideology — his take on "white pride" has been noted as early as 2008, when he was let go by Vice.
Controversial episodes removed from Spotify catalogue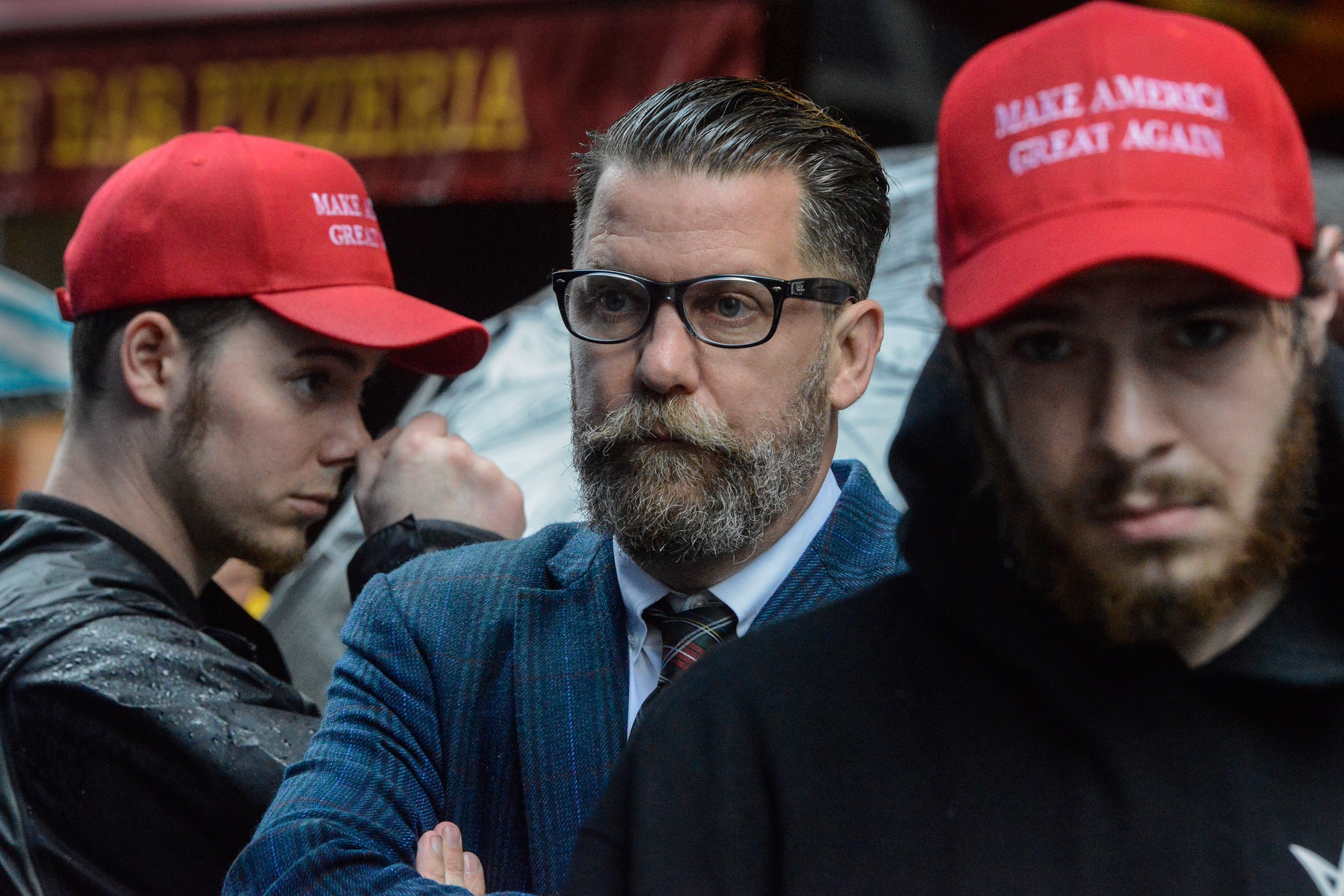 Gavin McInnes is just one of several controversial guests that Spotify has chosen not to upload as part of The Joe Rogan Experience's catalogue. Other similar guests include Alex Jones and Milo Yiannopoulos.
Many of Joe Rogan's fans are incensed by this, and have been claiming that Spotify is censoring Rogan. They're also frustrated with Rogan, who claimed Spotify would have no control over his show after the $100 million deal was struck. 
"It's just a licensing deal, so Spotify won't have any creative control over the show. They want me to just continue doing it the way I'm doing it right now," he told fans.  
Joe Rogan compares controversial episodes to rap lyrics
Joe Rogan defended himself again during a recent episode of the show, in which he discussed Spotify and the employees that have been rallying against his episode starring transphobe Abigail Shrier. 
In a bizarre attempt at deflection, Rogan compared his controversial episodes to potentially offensive rap lyrics. 
"And if you have a problem with people saying terrible sh*t and you work for Spotify, maybe you should listen to some of the f*cking lyrics!" exclaimed Rogan. 
"Cause some of the lyrics and some of the f*cking music you guys play over and over and over again makes my sh*t pale in comparison. If you're listening to some rap music right now — I'm not anti-rap, I love rap music, f*ckin say it all!"