Joe Rogan Falls for Fake News About Oregon Wildfires, Left-Wing Activists
Joe Rogan often sees himself as the level-headed man in the middle ground, but it seems like the podcaster might need to re-evaluate. Rogan was recently caught parroting debunked claims regarding the forest fires in Oregon and alleged left-wing agitators. This follows the comedian's recent transition to Spotify, where various episodes starring alt-right pundits have been removed from the streaming platform.
Forest fire rumors debunked
RELATED: Spotify Employees Call Joe Rogan Episodes Transphobic, Struggle Within Company
The wildfires happening in the Pacific Northwest have been erroneously blamed on left-wing activists — claims that have been debunked. In fact, authorities have been urging individuals to make sure they're only receiving news about the fires from verified sources.
In fact, the Douglas County Sheriff's Office took to Facebook to post a plea asking folks to stop spreading rumors about the fires and their sources.
"Remember when we said to follow official sources only. Remember when we said rumors make this already difficult incident even harder? Rumors spread just like wildfire and now our 9-1-1 dispatchers and professional staff are being overrun with requests for information and inquiries on an UNTRUE rumor that 6 Antifa members have been arrested for setting fires in DOUGLAS COUNTY, OREGON. THIS IS NOT TRUE! Unfortunately, people are spreading this rumor and it is causing problems," they wrote.
What's more, the FBI has even released a statement explaining the rumors regarding antifa arsonists are untrue.
"FBI Portland and local law enforcement agencies have been receiving reports that extremists are responsible for setting wildfires in Oregon. With our state and local partners, the FBI has investigated several such reports and found them to be untrue," tweeted the FBI.
Unfortunately, it seems Joe Rogan never got the memo.
Joe Rogan caught parroting fake news
Despite numerous reports that claims of antifa arson are nothing more than rumors, Joe Rogan seems to have bought into the fake news. Unfortunately, this dovetails into Rogan's recent willingness to buy into conspiracy theories and curmudgeonly viewpoints against "political correctness."
"They've arrested people for lighting forest fires up there. They've arrested left-wing people for lighting these forest fires, air-quote 'activists.' This is also something that's not being widely reported, you know, that people have actually been arrested for lighting fires up there," claimed Rogan during a recent episode of The Joe Rogan Experience.
Unfortunately, it seems as if Rogan didn't have Jamie on hand to fact-check this one.
Spotify employees struggle with transphobic content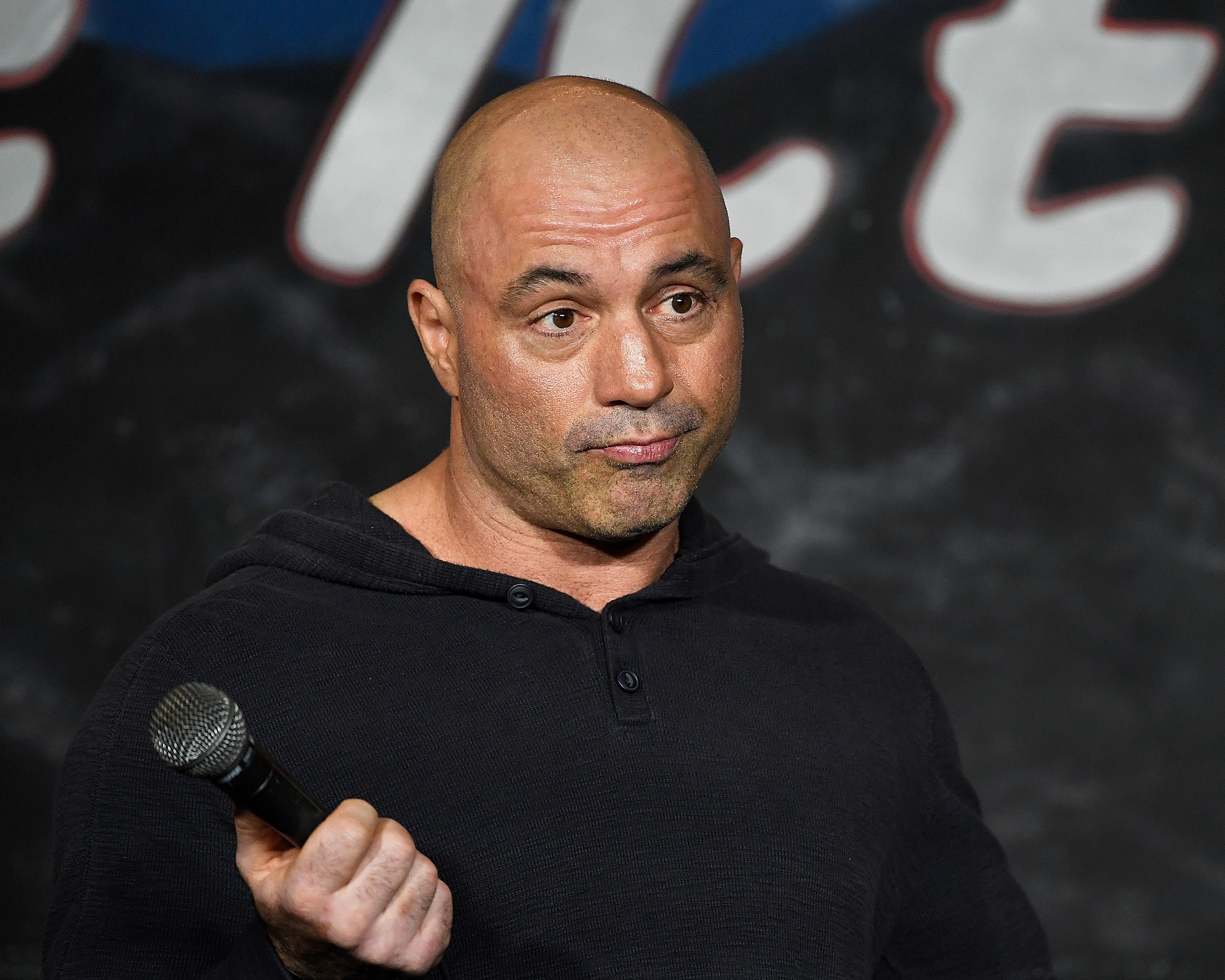 Meanwhile, Joe Rogan's Spotify deal hasn't been going over as smoothly as the comedian might have hoped. Various episodes including interviews with alt-right talking heads have been scrubbed from the catalogue.
However, Spotify employees are currently struggling within the company to have additional episodes removed, specifically ones featuring transphobia. Spotify has decided to keep the episodes up.
"Others have concerns specifically over a recent episode. And Joe Rogan and the episode in question have been reviewed extensively. The fact that we aren't changing our position doesn't mean we aren't listening. It just means we made a different judgment call," said Spotify CEO Daniel Ek.