Joe Rogan: How Much Money Does He Make Per Episode On His Podcast?
The Joe Rogan Experience features him talking to fighters, comedians and other celebrities - and he makes an astounding amount doing it per episode. 
Podcasting can be big business, particularly when the host is a well-known person like former Fear Factor host Joe Rogan, the Ultimate Fighting Championship commentator. 
The Joe Rogan Experience features him talking to fighters, comedians and other celebrities – and Rogan makes an astounding amount doing it for just one episode. 
We dug into just how much that would be, and we also looked around to find the most popular podcasts out there.
Joe Rogan makes five figures just for one episode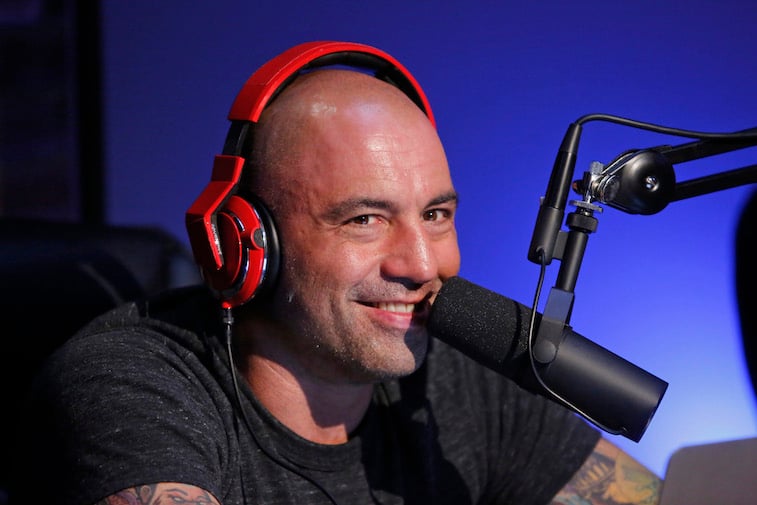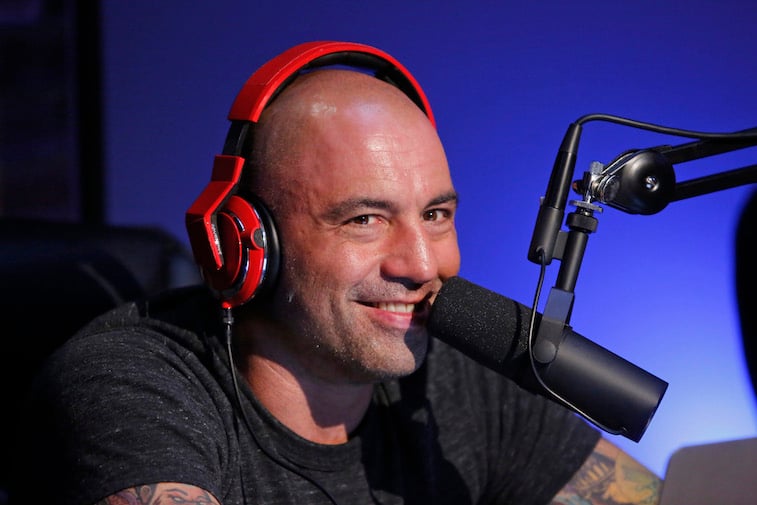 UFC Middleweight Champion Michael Bisping has his own podcast called Believe You Me, and on that podcast he revealed that Rogan makes $75,000 per episode.
To put that into perspective, we found through the Bureau of Labor Statistics that the median household income was $61,372 per year. So Joe Rogan makes more from one episode of his podcast than what most people make in a year. 
And here's the kicker — all of those figures are a couple of years old. Considering how podcasting only keeps growing, that $75,000 figure is probably higher by now.
Adjusting for inflation alone makes that amount $78,373. And then there's the number of episodes he's already done: 1,332 to date. 
All told, through his various hosting, podcasting, acting and other activities, Rogan has amassed a fortune of $25 million, according to Celebrity Net Worth. 
What else has Joe Rogan done?
A New Jersey native, Rogan, 52, got into martial arts as a teenager because he was "terrified of being a loser" and believed that martial arts was "the first thing that ever gave me hope that I wasn't going to be (a loser) … So I really, really gravitated toward it."
That being the case, he first took up kickboxing but soon found his talent went beyond fighting. He also had a flair for comedy and started performing stand-up routines in the late 1980s, having been heavily influenced by Richard Pryor.
That led to a gig on MTV's Half Hour Comedy Hour, and that in turn led to a development deal at Disney, appearing on such shows as Hardball and NewsRadio. 
In 1997, he began commentating for the UFC,  and 2001 was when an even larger audience found him as the host of Fear Factor, from 2001 to 2006. 
"The preposterousness of it was a boundless source of material (for stand-up) …  one of them we had these people chained to a tree with bungee cords that were attached to a helicopter. They had to figure out the right locks to unlock the bungee cord … they (go into) the center of this gigantic canyon and they're bouncing underneath this helicopter," he recalled on his podcast.
No one ever died on a Fear Factor stunt, and Rogan noted that everyone involved was professional but he said, "We could do this 1,000 times, and on one of them someone's going to die … we got lucky, dude," he said. 
What are the most popular podcasts?
Podcast popularity is measured in the number of downloads each show has, and Rogan's podcast consistently ranks among the top five or ten. These were the top 5 on Podbay, based on live iTunes rankings.
1. 'Crime Junkie Podcast'
"Ashley Flowers will tell you about whatever crime she's been obsessing over that week in a way that sounds like you're sitting around talking crime with your best friends."
2. 'The Clearing'
Another true crime show, this focuses on one particular case of April Balascio discovering that her father, Edward Wayne Edwards, was a serial killer.
3. 'The Ron Burgundy Podcast'
Will Ferrell brings back his Ron Burgundy character to interview public figures. In the latest episode, he talks to Senator Kamala Harris, who is running for president, and Burgundy considers running for president himself.
4. 'The Joe Rogan Experience'
See above.
5. 'Room 20'
Yet another true-crime podcast, this one from the Los Angeles Times, this one involves the search for the identity of a man who lay unconscious in a hospital bed for more than 15 years and was known only as "Sixty-six garage."