Joe Rogan Knows Exactly How Robert Downey Jr. Should Make His Grand MCU Return
Such is the pull of Tony Stark that fans want him back badly, even though he's quite dead. And such is the pull of Tony Stark that people offer all kinds of ideas about how he can cheat the grim reaper. 
Among these people is Joe Rogan, who hosts one of the most popular podcasts of any kind. And Rogan put his idea out there to Downey himself during an interview. 
How does Joe Rogan suggest that Iron Man return?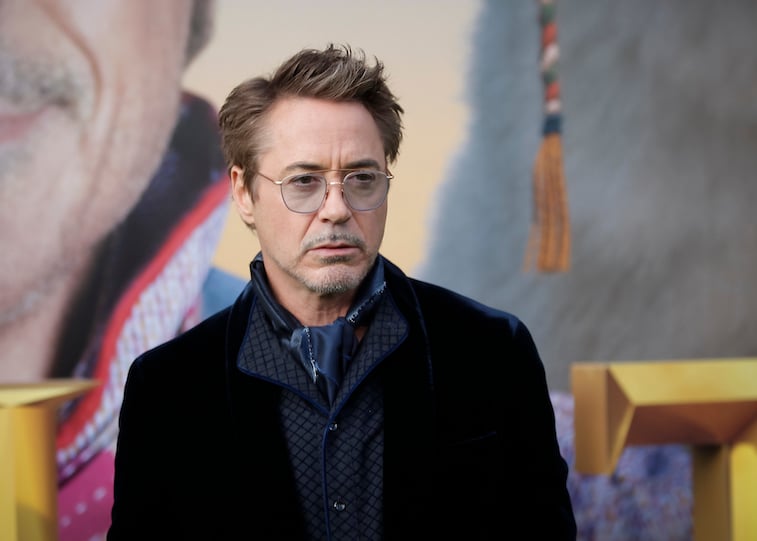 Fans have bandied about many suggestions as to how Iron Man could return. Some say he could cameo in May's Black Widow, which would be reasonable, since that's a prequel and since Black Widow made her debut in Iron Man 2.
IMDB even lists Downey as having a rumored cameo. Still, others say that now that multiverses are out there, Tony Stark could return that way.
On The Joe Rogan Experience, Rogan said to Downey, "Here's what I think, they go through a few semi-lackluster Avengers movies without you. There's a moment where the world's fate is at stake and they've realized they need a super genius. Then, they figure out how to restart that time machine."
Downey was amused, but he politely declined, saying, "To me, starting up again is off the table. I feel like I've done all I could with that character. There would have to be a super compelling argument and a series of events that made it obvious," Downey said later in the podcast," but the other thing is, I wanna do other stuff."
Downey makes his views known on radio and in podcasts
Unlike some of his Marvel co-stars, Downey is apt to give many interviews on audio-only media or on in-depth programs that explore the totality of a career. In addition to Rogan, Downey has also been a frequent guest on Howard Stern's radio show, and it was there that Downey defended Marvel movies after Martin Scorsese's controversial comments about Marvel movies being "not cinema' – but also stuck up for Scorsese.
"I appreciate his opinion because I think it's like anything," he told Stern. "We need all of the different perspectives so we can come to center and move on."
However, Downey also spoke up for the franchise that has sustained his career more than anything else since 2008.
"There's this love for it because it speaks to the world but it also speaks to the democratic American projected dream, which is far more complicated than that (laughs), but there's an ideal there that's always been trying to express itself, and strangely, in some ways the best of it has been expressed in these little two-hour segments of entertainment," he said on Rogan's show.
Could other Marvel actors come back?
Of course, Downey isn't the only actor fans want to see return. Many felt Black Widow didn't get the proper sendoff she deserved, so at least the belated sequel coming out in May might offer the chance for some closure.
The other major question mark is Chris Evans, whose Captain America did not die on screen, but whose character was clearly ready to put the whole superhero thing behind him. And that's more or less where Evans is, as quoted in an interview between himself and Johansson.
"It's not a hard no, but it's not an eager yes either. There are other things that I'm working on right now. I think Cap had such a tricky act to stick the landing, and I think they did a really nice job letting him complete his journey. If you're going to revisit it, it can't be a cash grab. It can't be just because the audience wants to be excited."
In other words, no fan service, no matter how much the fans beg.