Joe Rogan Reveals Shockingly Abusive Childhood Experience
Joe Rogan has developed a massive fanbase across the nation, especially since he started his podcast, The Joe Rogan Experience. Rogan is known for entertaining a broad spectrum of guests, and for approaching the topics they cover with a direct attitude, usually without ulterior motive.
Rogan is also known for being interested in stereotypically male activities — things like hunting, fighting, etc. — but also for acknowledging toxic behavior when it comes to masculinity. Rogan has addressed how society teaches men to behave many times on his show, and it turns out there may be a reason for that. On an episode of The Joe Rogan Experience, Rogan dished on his abusive father and how his father shaped his concept of masculinity growing up.
Joe Rogan's hometown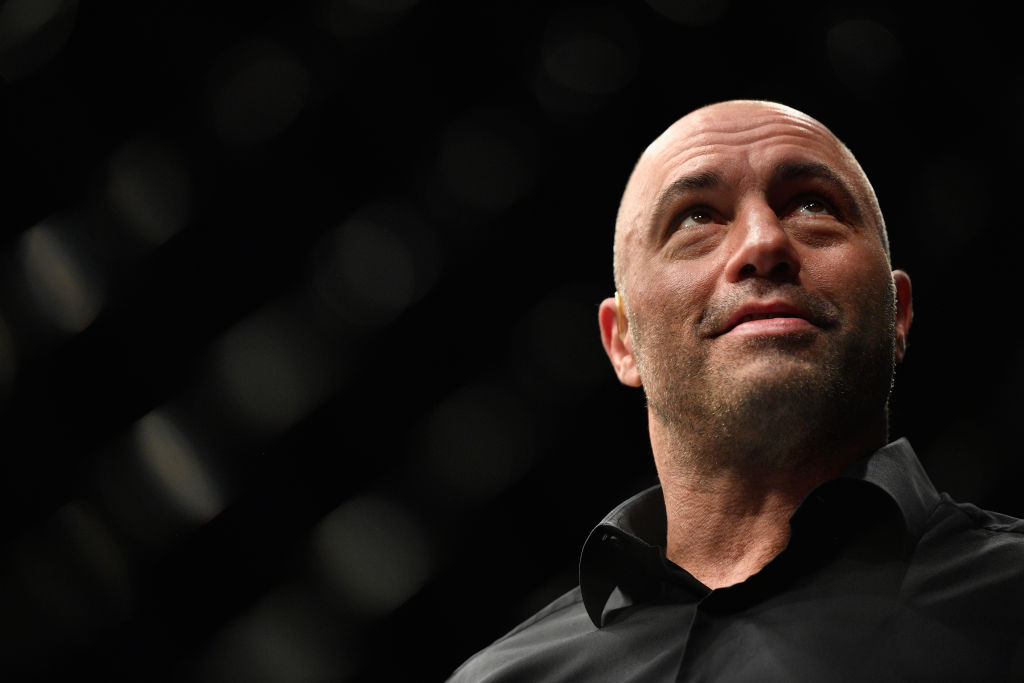 Joe Rogan's childhood spanned several major cities. Rogan was born in Newark, New Jersey in 1967 to a former police officer, Joseph Rogan. Rogan revealed that he and his mother cut off contact with his father when he was seven, after a divorce when he was five.
While Rogan was born in Newark, he did not actually spend much time there. He and his mother moved to San Francisco with Rogan's step-father from ages seven to 11. After a brief move to Florida, Rogan and his family settled in Newton, Massachusetts.
There, Rogan attended Newton South High, where he graduated in 1985. Rogan began pursuing a career in standup comedy around the local Boston scene, where new grassroots comedy was sprouting up in the late 80s. When he was 24, Rogan made the move to New York City, and eventually moved to Los Angeles.
Joe Rogan's abusive father
While Joe Rogan has said that he doesn't have too many memories of his father, he has also given a few specific examples of what growing up with him was like. Based on what Rogan has to say, his father was physically abusive, emotionally distant, and representative of most of the toxic masculine behaviors that boys are often taught to embody.
"My mom and my step-dad are actually very happy, and they've been happy since I was seven years old. It's real weird. All my damage sh*t came from my real father, before I was seven. My real father was crazy, he was like a psychotic person. He beat the f*ck out of my mother, he beat the f*ck out of my cousin. He picked my cousin up by his hair, dude," revealed Rogan to Ari Shaffir during an episode of The Joe Rogan Experience.
Rogan went on to add, "So that was all my sh*t from when I was like, really young. I got to see worst-case scenario, someone who just can't keep it together, smacks women, beats the sh*t out of kids, beats the sh*t out of them."
Rogan then detailed one of the few memories he can recall vividly about his father. "My father wanted me to be like him. One time I had a fight with my cousin, because I liked King Kong and he liked Godzilla. … My dad pulled me aside, pulled me in a room, shut the door. I'll never forget this because I was five years old. There's very few things that I remember about him but this is one of them. … And he goes, 'What happened?' And you could not lie to him, there's no lie. … 'You didn't cry did you?' 'No I didn't cry.' 'Don't ever cry.' Then he patted me on the head and walked out of the room. I was punching everybody after that. I got the greenlight to punch kids as long as I didn't cry," explained Rogan.
He added, "I'd watch him beat guys up at this bar. He owned a bar and I was five and I got to hang out at the bar. I was five. When I was five I'd sit there and put money in the jukebox, and every now and then I'd sit there and watch him beat the f*ck out of someone."
Learning to accept a different masculinity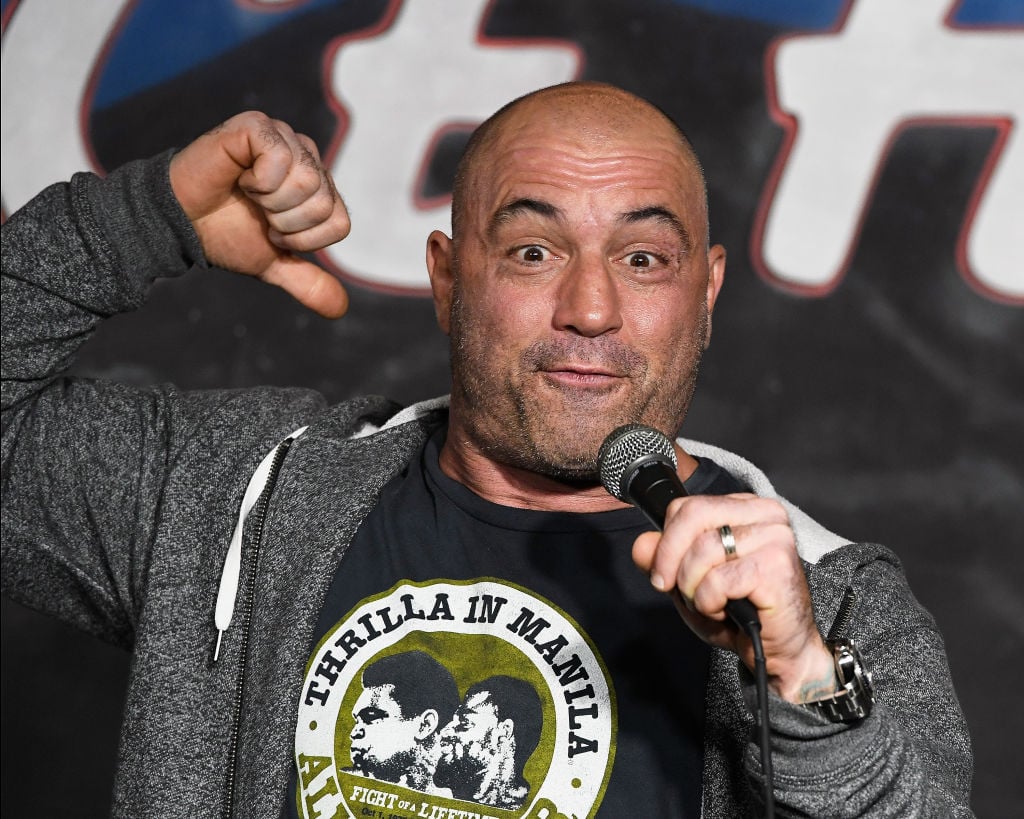 After Joe Rogan's mother split from his abusive father, she remarried, and Rogan realized that there was another type of masculinity to embrace. Rogan said, "My step-dad's a hippie. My step-dad was a computer programmer, and he was an architect, he went to school for architecture after he stopped doing computer programming. … All of a sudden I'm living with this hippie guy in San Francisco … and it's all like peace and love, it's the '70s man."
It seems Rogan was thrown from one end of the spectrum right into the opposite end. However, Rogan believes this was for the best. He said, "The worst thing you can do to boys is to encourage them to try and hit things. … I was like four and [my dad] was teaching me how to f*ck people up, it's crazy."
Rogan added, "I was pretty humbled and really shy, and real nervous. .. And all of a sudden I'm out here going what the f*ck is life."
Today, Rogan is a proponent of compassion and understanding, as well as a vocal member of the anti-bullying movement.