Joe Rogan Says He Would've Handled Donald Trump and Joe Biden's Presidential Debates Much Differently — 'Show That He's Not Telling The Truth'
Joe Rogan was not amused by the last presidential debate, and he's ready for some changes.
Apparently, Rogan doesn't like how President Trump and Vice President Biden are able to make false comments without being fact-checked. The UFC enthusiast and former Fear Factor host recently shared his thoughts on how to improve future presidential debates.
Joe Rogan says Donald Trump wanted him to moderate a presidential debate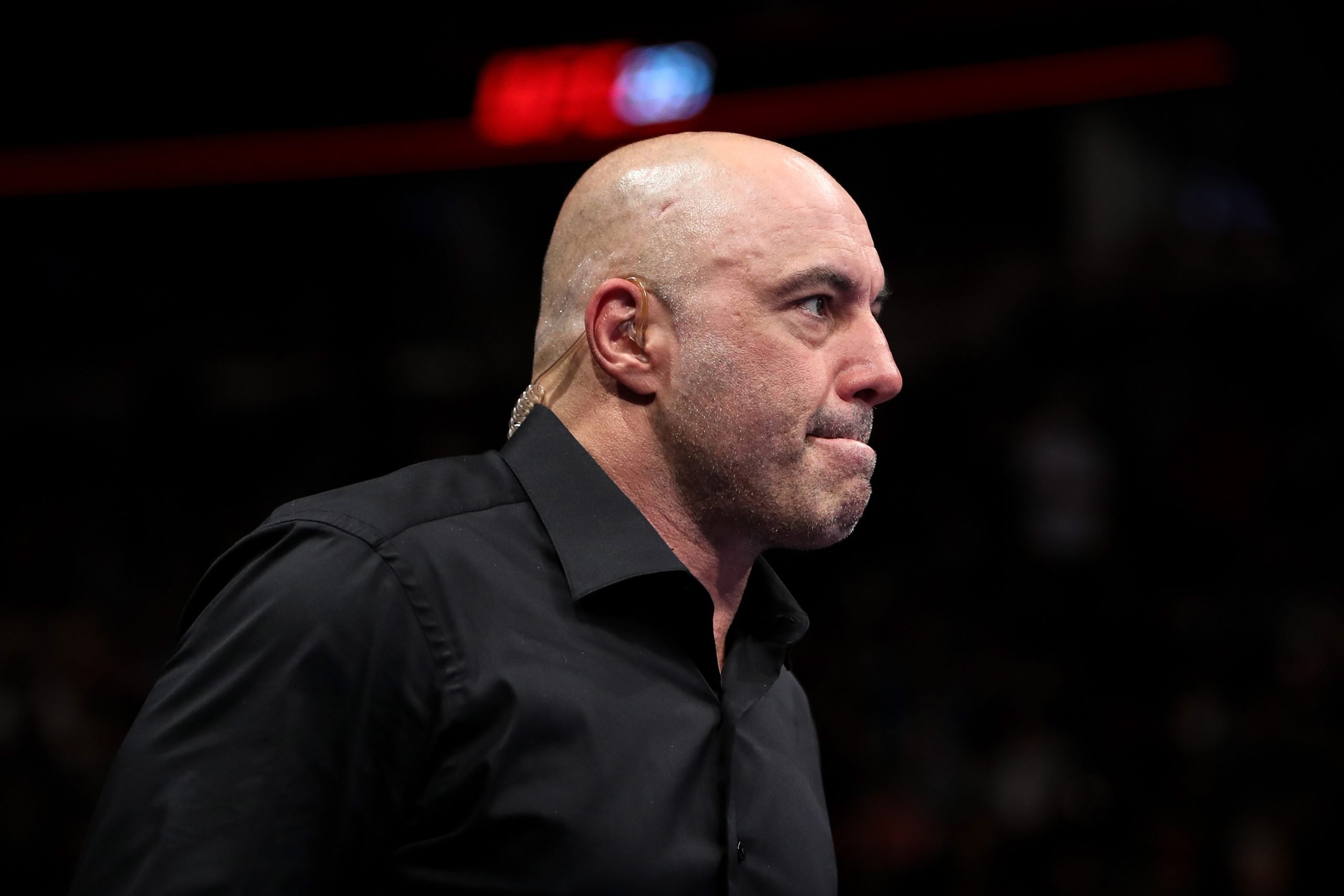 RELATED: Joe Rogan Shares His Thoughts on Rudy Giuliani's Embarrassing 'Borat 2' Scene — 'Did He Know That She Was Supposed to Be 15?'
During a recent episode of The Joe Rogan Experience, Rogan speaks in-depth about the flaws he sees in the current presidential debate format. During the conversation, he discusses the possibility of him ever moderating a debate in the future.
According to Rogan, President Trump's team reached out to him to organize a debate with Biden, but Rogan never heard from Biden's.
"Trump was all in," Rogan says. "He was all in, he wanted to do it. Yeah, he tweeted it. I mean, he wanted to do it, he contacted people that contacted me to do it. But I never reached out to the Biden people. I felt like if they wanted to do it they would reach out to me. And if they did, I would've done it. But I just don't think that's a good forum for him. …"
Joe Rogan doesn't like the lack of fact-checking in debates
More than anything, Rogan appears to be frustrated by the freedom candidates are given to say whatever they want without being fact-checked. He claims that if he were to host a debate, he would have his team find videos of the candidates saying the things they deny saying during debates.
"… I mean as we've seen, the debates themselves—specifically the last debate—was not good for [Biden]," Rogan says. "But what I would've done is like when he was saying that 'I've never said I want to ban fracking.' Jamie would've just pulled up video of him saying 'I'm gonna ban fracking.' And that would've been horrible for him. It would've been much better in terms of getting some clarity on what he's actually saying and what he's actually done. …
Continuing the conversation, Rogan also suggests stopping debates to ask candidates if they'd be willing to repeat their claims in court. In his opinion, the risk of perjury would put an end to the lying in debates.
"… I would've stopped the moderation, I would've stopped the thing, I go 'Sir, we're going to pull up these articles, and I want you to tell me what about these articles is infactual. Like, what's a lie? And would you be willing to say this in court? Would you be willing to risk perjury? Would you say this in front of a judge?' You could be in real trouble if you did that. But you could just lie in a debate and the moderators don't check you, no one says anything about it, no one Googles it. …"
Joe Rogan wants to change the format of presidential debates
Although Rogan has many opinions about the things said during presidential debates, he also doesn't like the format of the debates, overall. Rogan thinks the entire structure of the debates should be reconsidered.
"… And also, why do they have two minutes to answer?" Rogan asks. "That's so antiquated, this is so ridiculous. The idea that you're talking about something that literally can affect the free world, the decision of who gets control of the United States of America. Who—what party is in control, and that you're going to put some arbitrary two-minute time limit on these discussions in crazy. It's so ridiculous …"
Rogan goes on to suggest that the reason debate moderators don't use fact-checking tools is because media outlets don't want to give up their control over election narratives.