Joe Rogan Says His Kids Ruined Porn and Strip Clubs for Him
Joe Rogan is a modern-day renaissance man. He's a stand-up comedian, actor, former game show host, UFC announcer, and trained martial artist. 
Rogan started as a stand-up comedian in Boston before moving to Los Angeles to further his career. He continued doing comedy and landed his first acting job in 1994, on the short-lived TV series Hardball. Rogan went on to star in NewsRadio on NBC from 1995 to 1999 and then hosted Fear Factor from 2001-2006. 
But Rogan is perhaps best known for his ultra-popular podcast The Joe Rogan Experience, which he's hosted since 2009. According to Podcast Insights, The Joe Rogan Experience is currently the third most popular podcast in the country.
Over the years, Rogan has interviewed everyone from comedians, actors, musicians, and magicians to politicians, scientists, athletes, and journalists. But one thing he's remarkably quiet about is his family.
Joe Rogan is private about his family life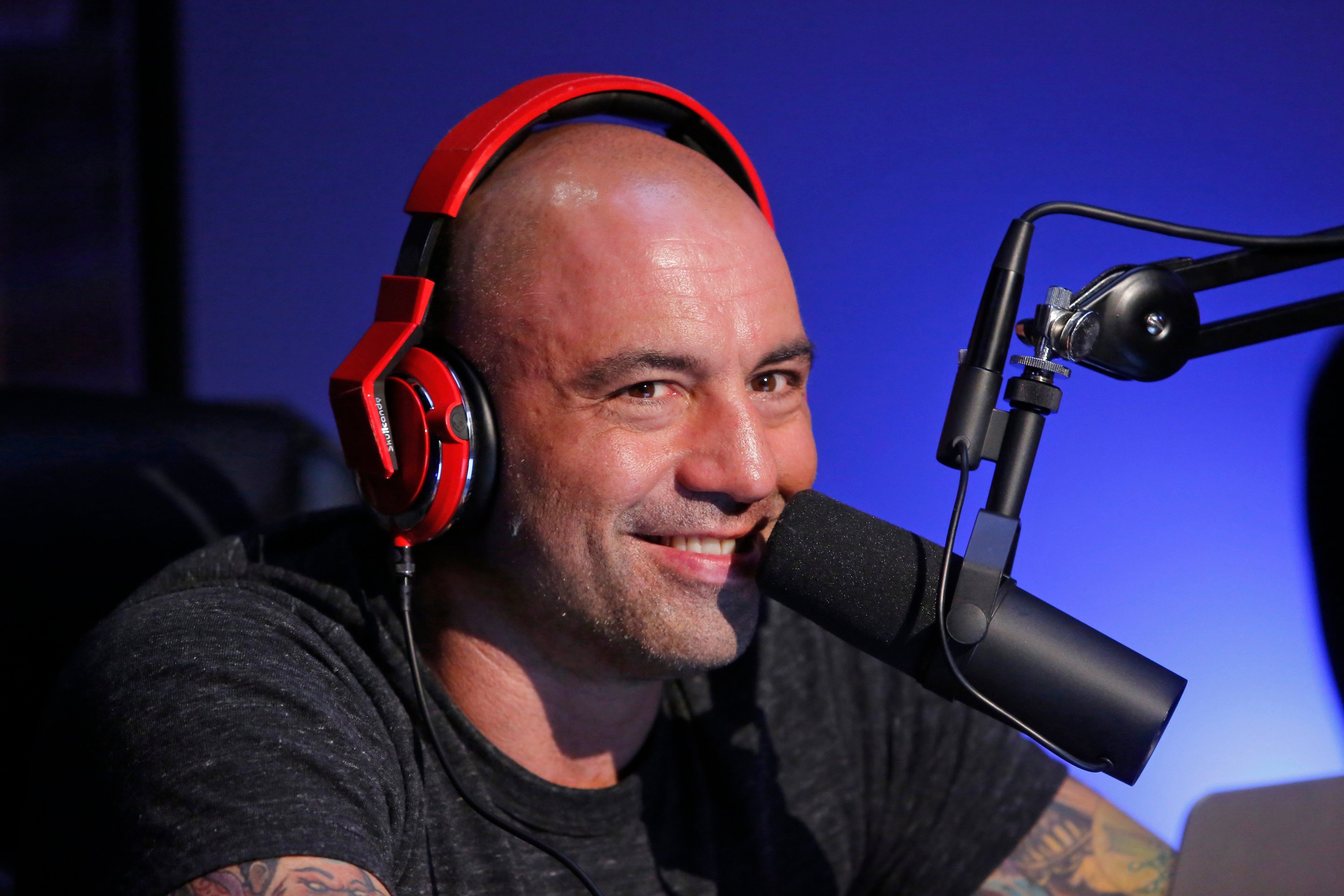 For as open and honest as Rogan is on his podcast about topics ranging from his recreational drug use to his belief in conspiracy theories, he says very little about his life outside the studio with his family. Because he tries to keep his family life so private, not much is known about Rogan's wife, Jessica.
According to The Cinemaholic, she is a former model and cocktail waitress. The couple began dating in 2001, after meeting at a popular LA bar where Jessica worked. They welcomed their first child, Lola, in 2008. They got married in 2009 and had another daughter, Rosy, a year later. Rogan also adopted Jessica's daughter, Kayja, who was from a previous relationship. 
How have Rogan's kids changed his life?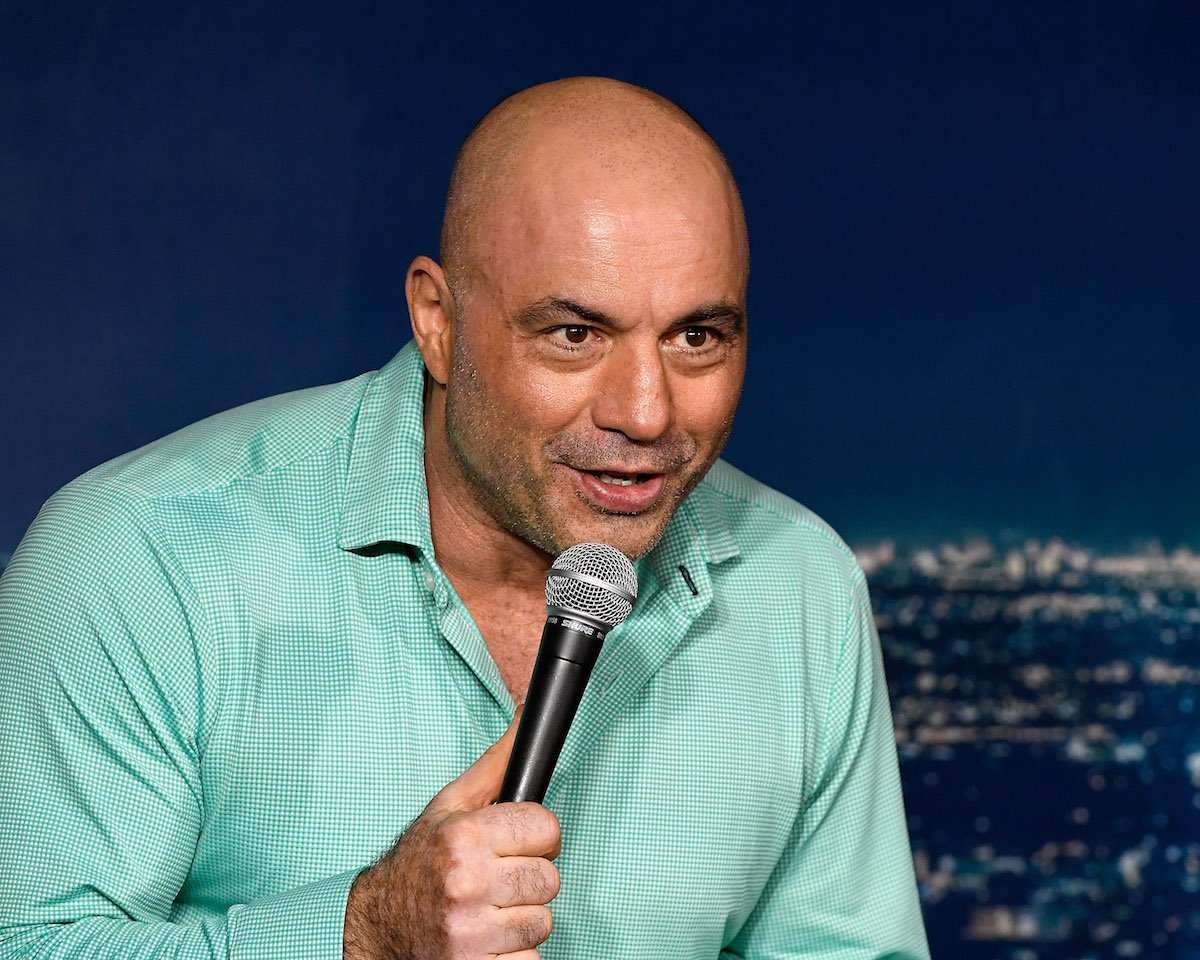 Having children changes people's lives in a lot of ways. In 2016, Rogan opened up about his kids' surprising impact on things he used to enjoy. 
 "You know what? Porn and strip clubs seem so different to me now. They're not out. But they just don't seem the same. Having kids just ruined it," he told Rolling Stone. 
Rogan recently moved his family (and his podcast) from LA to a sprawling lakefront property in Austin, Texas. The nearly 11,000 square foot mansion sits on 4 acres along Lake Austin. Variety reports that Rogan bought the property for $14.4 million.  
Rogan's first love is martial arts 
Before his successful entertainment career, Rogan was a champion martial artist. He took up karate at 14 and started Tae Kwon Do a year later. According to his website, Rogan earned a black belt within two years and was the Massachusetts full contact Tae Kwon Do champion for four consecutive years. At 19, he won the US Open Tae Kwon Do Championship. 
"I wouldn't have achieved anything in life without martial arts," Rogan told Black Belt Magazine. "Martial arts was definitely the best vehicle for me to develop my human potential. I developed so much discipline and so much insight about life that I don't think I really would have learned otherwise."
Although he stopped competing when he was 21, he hasn't stopped training. He earned his black belt in Brazilian jiu-jitsu in 2012 and has also trained in Muay Thai and boxing. 
Rogan has been involved in UFC and MMA for more than 20 years, starting with post-fight interviews in the late '90s and commentary starting in 2002. Besides his knowledge and passion for the sport, his stand up comedy experience helped him stand out. 
"It was his ability to handle hecklers as much as anything, and thinking on [his] feet, going with the flow, because you couldn't map out what was going to happen back then," UFC co-founder Campbell McLaren said in an interview with MMA on Sirius XM. "It was really tough back then, and he was such a great addition. I think Joe's one of the best announcers in sports. He's certainly the best podcaster."