Joe Rogan Says Wesley Snipes Challenged Him to a Fight to Alleviate His $23.5 Million Debt to the IRS: 'I Was Going to Choke the S**t out of Him'
Wesley Snipes faced massive debt to the IRS when he challenged Joe Rogan to a fight. If he'd won, the 'Blade' star could've paid off his debt. But things didn't pan out that way.
Wesley Snipes will always be Blade to fans of the original film trilogy. The Blade franchise opened doors for Marvel superheroes and made it possible to view Black people as superheroes. However, with all of the fame he experienced during that time, he also faced legal troubles that dogged him including huge debt to the IRS.
In an attempt to pay off his debt, Snipes challenged then-comedian and TV host Joe Rogan to a fight. Recently, Rogan revealed his plans for the fight. According to the podcast host, it seems like Snipes bit off more than he could chew.
Wesley Snipes challenged Joe Rogan to a fight for a quick payday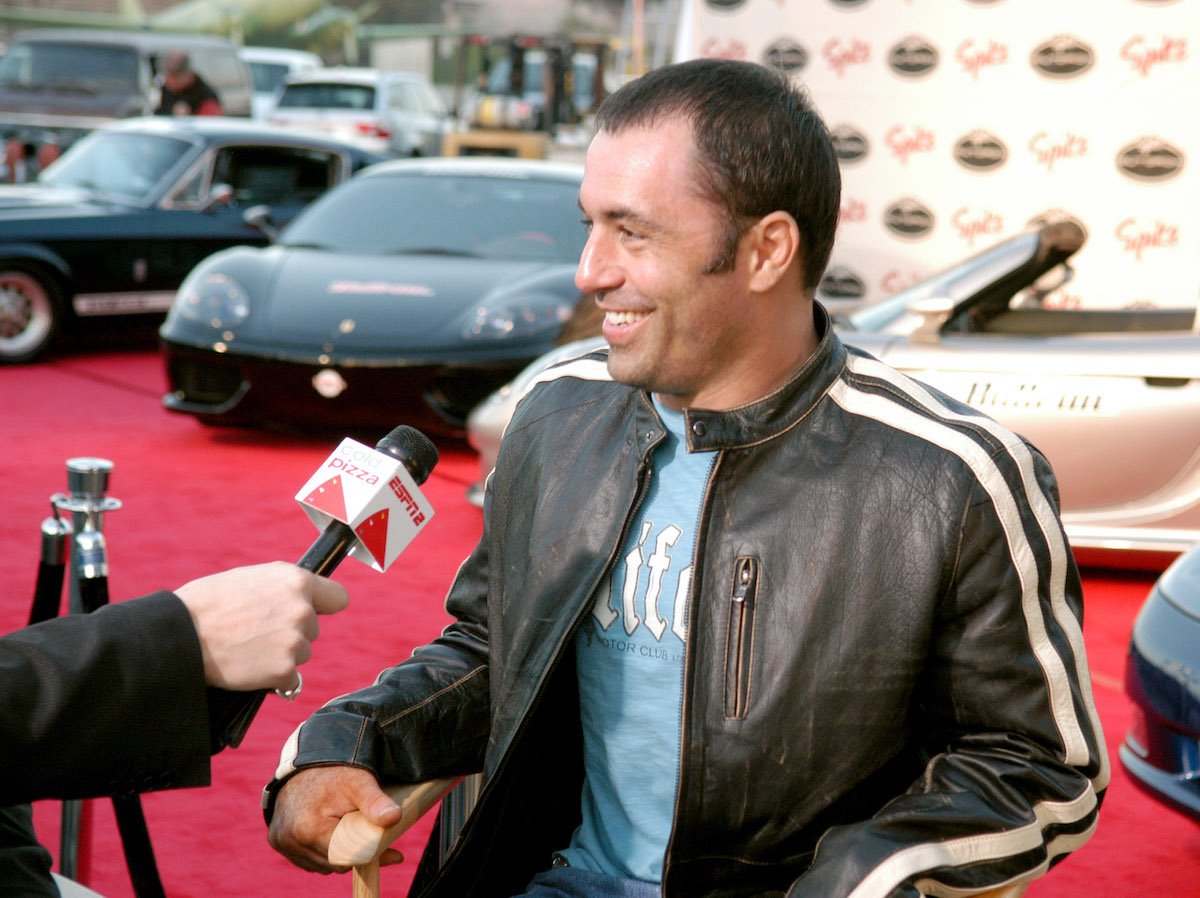 Snipes and Rogan had a back-and-forth argument in 2005 for unclear reasons. However, Rogan has always had an issue with actors talking "about their work as if they're saving lives." One of the actors with whom Rogan took issue was Snipes, who was under investigation for tax evasion.
Snipes challenged Rogan to a cage fight that would air on TV. As Rogan told Men's Journal, Snipes hoped to make a quick buck to alleviate his enormous IRS debt. However, the expert kickboxer wasn't about to let Snipes win the fight. Rogan trained religiously for five months straight, only for Snipes to back out at the 11th hour.
Rogan speculates that Snipes's decision not to go ahead with the fight might've had something to do with the fact that Snipes did his research and realized Rogan was an MMA expert. The now-podcast host said, "He realized I was going to choke the s**t out of him." Rogan was convinced that all he had to win the fight was to "grab that guy and choke the f***ing life out of him." Pretty extreme.
Snipes went to jail for tax evasion
Snipes was a big deal during the late '90s and early 2000s. He constantly appeared in movies, with Blade setting him up as a bankable actor. Between 1999 and 2004, when Blade enjoyed commercial success, Snipes took home about $40 million.
However, the actor failed to pay taxes during this period, which put him under investigation. As Newsweek reports, the actor owed the IRS $23.5 million in debt. Snipes was charged with one count of conspiring to defraud the U.S. and one count of helping make false claims for payment against the U.S.
Snipes was further charged with six counts of failing to file his federal income tax returns when due. The star offered to pay about $842,000 but received a three-year prison sentence. Snipes showed up at the McKean Federal Correctional Institution in Pennsylvania in 2010 and got transferred to an adjacent minimum-security facility, where he stayed until April 2013.
Wesley Snipes has since struggled to return to the spotlight
After his incarceration, Snipes had trouble reclaiming his spot as an A-lister. It didn't help that he earned a terrible reputation of being difficult to work with during his time filming the Blade trilogy. Reports indicated that Snipes even tried to choke Blade: Trinity Director David Goyer, according to CBR.
Snipes, however, denied all rumors. Since his release, he's had a few roles, including Dolomite Is My Name, The Expendables 3, The Recall, and Coming 2 America. On the other hand, Rogan has enjoyed an extremely successful career with his podcast The Joe Rogan Experience.
Celebrity Net Worth estimates Snipes' net worth to be around $10 million. Rogan's net worth is 10 times this at around $100 million.