Joe Rogan Shares His Thoughts on Rudy Giuliani's Embarrassing 'Borat 2' Scene — 'Did He Know That She Was Supposed to Be 15?'
Joe Rogan recently saw the controversial footage of President Trump's attorney Rudy Giuliani caught in a "compromising" position in Sacha Baron Cohen's new film, Borat Subsequent Moviefilm, and he's got some questions.
Discussing the issue on his popular Joe Rogan Podcast he wonders whether or not Giuliani truly knew how old the girl supposedly was, and laughs about it in the process.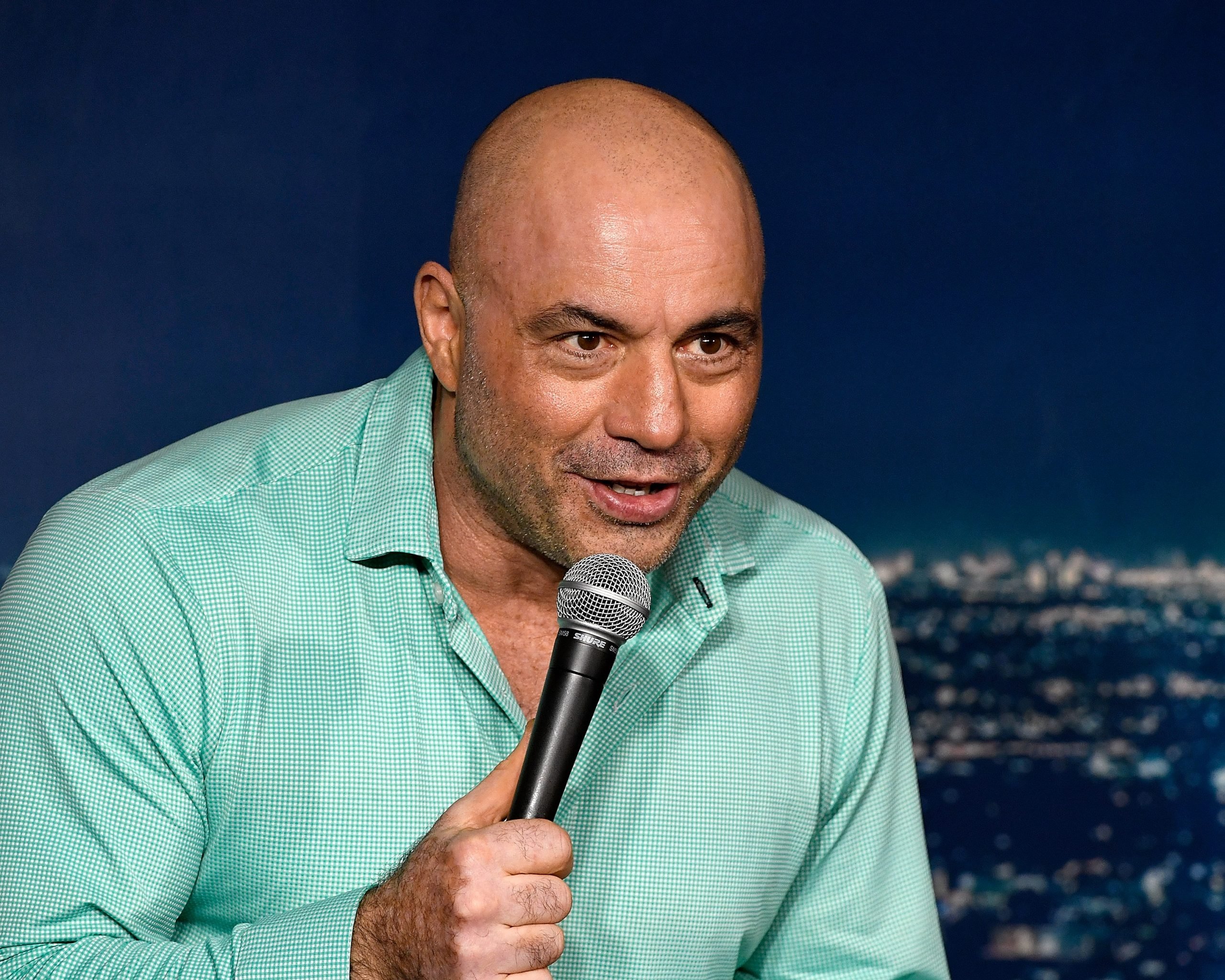 Joe Rogan has questions about Rudy Giuliani's embarrassing 'Borat 2' scene
The media has been in a frenzy since Giuliani's appearance in Borat Subsequent Moviefilm. In the clips circulating on social media, Giuliani can be seen in a hotel bedroom with a young actress, who is pretending to be a 15-year-old journalist from eastern Europe. Giuliani appears to be caught in a compromising position, sitting on a bed and sticking his hand into his pants. In the scene, Cohen bursts in and exclaims that the girl is only 15 years old, although the actress is actually 24.
During a recent episode of The Joe Rogan Experience, Rogan digs into the controversial content, sharing his thoughts on the matter.
"I wanna know, like did he know that she was supposed to be 15?" Rogan asked. "Or did he just think she was a girl? Here's the thing. If she is in her 20s—and this is all speculation, right—if she is in her 20s, and she's beautiful, the problem is, he's gross and he's old. And a beautiful girl, if she was—and we would have to see the footage—but if she was being flirtatious, like, he's d—he's helpless. He's under a spell. Like an old, f—ed up looking dude like that, if he thinks like, 'Oh my god this might—", like that might be the last time in his life that a gal who's an attractive young gal, decides to uh, f— a famous lawyer."
Rudy Giuliani slams Sacha Baron Cohen over 'Borat 2' scene
Despite the suspicious-looking content that's circulating the web, Giuliani swears he did nothing wrong. He recently took to the radio to denounce Cohen, saying the footage was being used to discredit his accusations against Hunter Biden, according to The New York Times.
"I had to take off the electronic equipment," Giuliani said while on the Curtis & Juliet Show. "And when the electronic equipment came off, some of it was in the back and my shirt came a little out, although my clothes were entirely on. I leaned back, and I tucked my shirt in, and at that point, at that point, they have this picture they take which looks doctored, but in any event, I'm tucking my shirt in. I assure you that's all I was doing."
After his appearance on-air, Giuliani took to Twitter to double down on his claims.
"The Borat video is a complete fabrication," Giuliani tweeted. "At no time before, during, or after the interview was I ever inappropriate. If Sacha Baron Cohen implies otherwise he is a stone-cold liar."
'Borat' responded to Giuliani's remarks
Never one to miss a moment, Cohen took to his official "Borat" Twitter account to respond to Giuliani's claims. Pretending to be his alter-ego Borat Sagdiyev, Cohen came to Giuliani's defense in a hilarious video.
"I here to defend America's Mayor, Rudolph Giuliani," Cohen says. "What was an innocent sexy-time encounter between a consenting man and my 15-year-old daughter has been turned into something disgusting by fake news media. I warn you – anyone else try this and Rudolph will not hesitate to reach into his legal briefs and whip out his su-penis."