Joe Rogan's Can Credit His Career to Being 'Terrified of Being a Loser'
Joe Rogan has one of the most popular podcasts in the world today. It's not an overstatement today that in today's shifting media landscape, he's also one of the most influential voices across all of media. What makes Rogan's meteoric rise so interesting is the path he took to get here.
Rogan's only been podcasting for a fraction of his career. So what motivated him to succeed so much? Though Rogan appears very confident in most interviews and episodes of his podcast, his motivation comes from a source that may surprise you: the fear of being what he calls a "loser." 
How Joe Rogan conquered podcasting
Rogan is currently the host of The Joe Rogan Experience. In May of this year, Rogan signed a massive deal to bring his podcast to Spotify. According to the Guardian, one estimate had the worth of Rogan's podcast as somewhere between $50 and $240 million.
It was a big deal for more than one reason. It's obviously a big deal for Rogan, who was independent before this but now has a huge contract behind his show. It was Spotify's second major investment in podcasting, with another major deal for The Ringer in the books already. 
Rogan's podcast is generally long-form. His relaxed, casual style is a hit with his fan base. He's hosted comedians, actors, and even politicians. You never know who's going to appear on the show.
He's hosted a presidential candidate in Bernie Sanders, an entrepreneur in Elon Musk, and many more influential people in a variety of fields. It's to the point where Rogan doesn't have to go to the most famous people to ask them to be on his show — they come to him. 
Joe Rogan's winding career path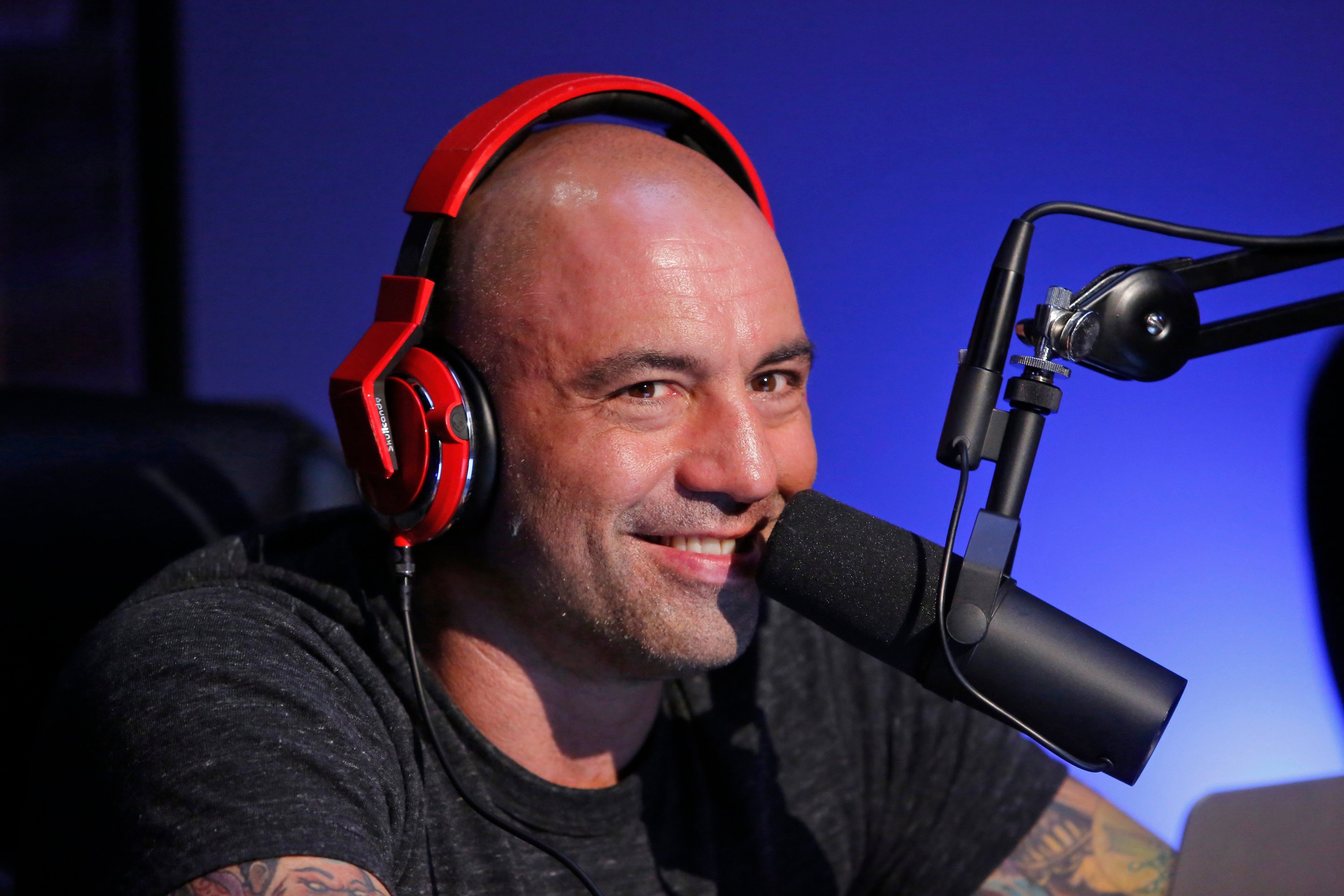 According to his IMDB profile, Rogan has had quite a whirlwind career. A stand-up comedian by trade, Rogan's first big breaks came on NBC programs. First was the sitcom NewsRadio, on which he starred alongside fellow comedians Phil Hartman and Dave Foley. Later, he'd become the host of the reality game show Fear Factor. Fear Factor became known for putting its contestants through death-defying and/or uncomfortable stunts. 
Rogan is something of a modern-day Renaissance man; he gained a massive following from many avenues. His love of mixed-martial arts led to a deal as one of the lead commentators for UFC, where he's become a mainstay in that sport. 
Joe Rogan can credit his career to being "terrified of being a loser"
During Rogan's childhood, his family moved around a lot. Because of this, according to a Rolling Stone piece on him, he never quite felt at home anywhere. 
"I was terrified of being a loser…Superterrified of being someone who people just go, 'Oh, look at that f***ing loser.' You know? I was always thinking that the other kids were going to turn on me at any moment. I was weird. I just f***ing drifted."
After a few fights in high school, Rogan got involved in martial arts. That gave Rogan a sense of confidence that led him to try other endeavors as well. It appears as though this deep-seated desire to not be a "loser" is what drove him to try all the things he did. 
It's rare that someone becomes as successful as Rogan in nearly all their pursuits. Rogan starred on a hit sitcom, hosted a hit reality show, has become the number one commentator in a major sport (that's growing exponentially by the day), and has the number one podcast in the world. Whatever Rogan's childhood fears were, one thing is clear: these days, a loser he is not.