Joe Rogan's Podcast Studio Has a Full Gym With a Martial Arts Training Center
Whether you are familiar with Joe Rogan from his hugely popular podcast, The Joe Rogan Experience, or his earlier days hosting Fear Factor, you can't deny his status as a household name. The former Ultimate Fighting Championship commentator has risen to stardom with his entertaining and sometimes controversial podcast.
Fans love his straightforward responses and strong opinions that sometimes have Rogan in hot water with the guests. Along with his podcast passion, Rogan is a fan of martial arts, which inspired him to add a full gym with a martial arts training center at his podcast studio. 
The many jobs of Joe Rogan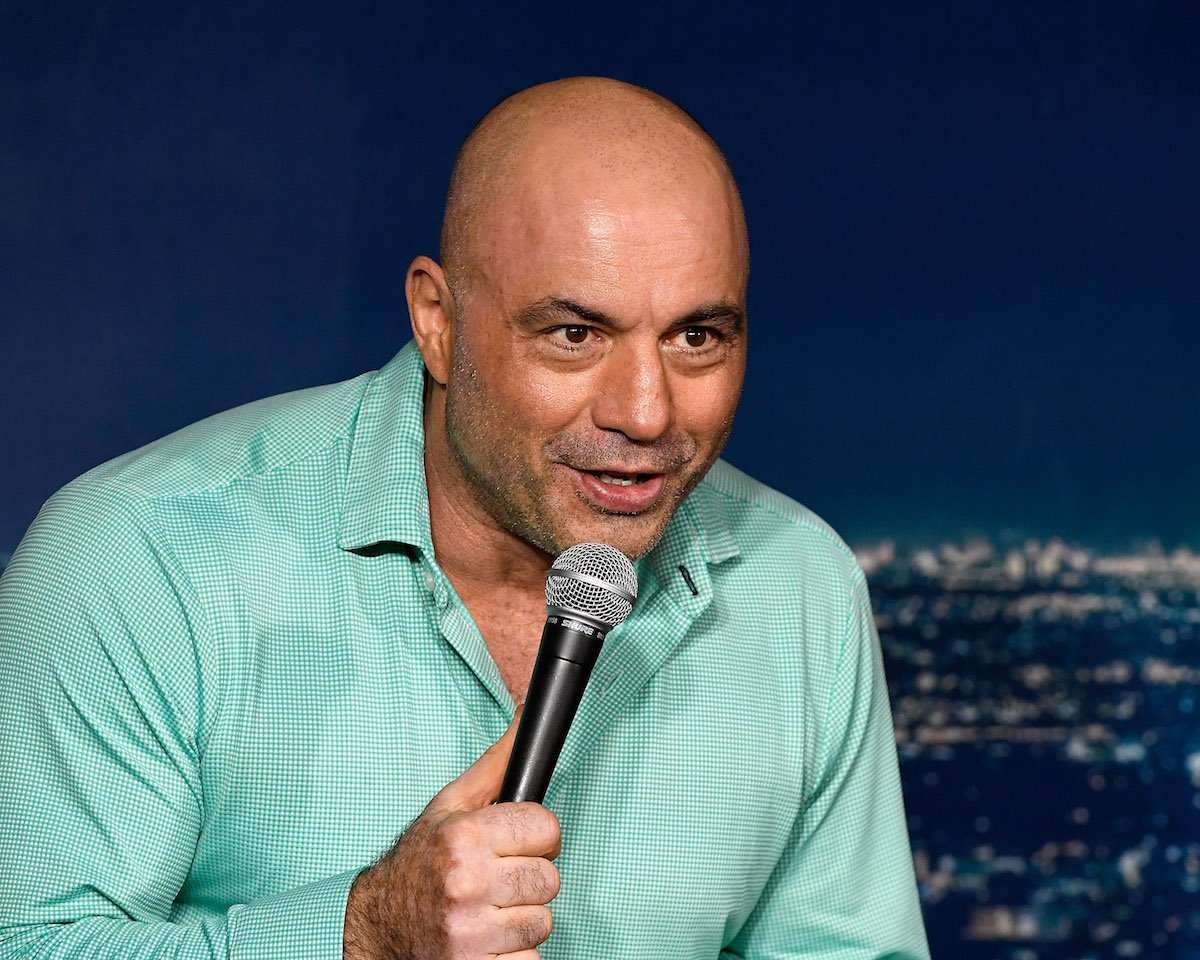 From an Ultimate Fighting Championship commentator to TV personality to comedian to podcast star, Rogan has a variety of experience under his belt. In his early stand-up comedy career, he also taught martial arts at Boston University.
Once Rogan moved to Los Angeles in 1994, his acting career sprouted with his first national TV appearance on Half-Hour Comedy Hour. He then accepted a major acting role in Hardball and later NewsRadio.
In 1997, Rogan began working for UFC as backstage and post-fight interviewer. Quitting the job after two years, he was brought back on in 2002 as a color commentator after the Zuffa took over the UFC. Rogan worked alongside Mike Goldberg until late 2016.
Rogan is also well-known as the opinionated host of NBC's Fear Factor in the early to mid-2000s. 
'The Joe Rogan Experience' 
While Rogan made a name for himself with his various other jobs noted above, the launch of his comedy podcast in 2009 put Rogan at the top of everyone's radar, The Joe Rogan Experience brought him "fame, wealth, and podcast superstardom," according to The Telegraph. His podcast continues to captivate fans with his humorous and heated discussions with comedians, actors, celebrities, MMA personalities, authors, and beyond.
According to his website, The Joe Rogan Experience is one of the most popular podcasts on iTunes. After recently signing a multi-year licensing agreement with Spotify, you can now catch the JRE  on the largest audio platform in the world. 
Rogan's podcast studio with a gym
His love for martial arts and podcasting came together in an unexpected way when he added a gym to his podcast studio. A Reddit user calls his studio gym "fucking lit."
Rogan was thrilled with the addition to his studio, saying in his Instagram post, "Having a gym like this at the studio is a dream come true!"
Rogan did not leave the studio gym behind with his recent move. In fact, his new home gym in Texas is more extreme than ever. Builder Bert Sorin of Sorinex is calling the private gym an "Extraterrestrial Strength Training system."
'The Joe Rogan Experience' now comes to you from Texas
Rogan announced earlier this summer that he would be shifting his podcast to a new location in Texas. The new flashy out of this world studio has fans excited about what's to come from the JRE.
Adam Curry was Rogan's first guest at his podcast debut from his new studio in Texas. Follow Rogan's Instagram account to see the latest updates on his clean and modern red studio.
While it's a much different look than his L.A. studio, it's fitting for all the new and exciting things happening for Rogan. He has previously explained the intention of his move by saying: "I'm going to go to Texas. I just want to go somewhere in the center of the country, somewhere where it's easy to travel to both places and somewhere where you have a little bit more freedom."