Joey on 'Full House' Wasn't Actually Related to Danny, DJ, and the Rest of the Tanner Family
This fun-loving character, portrayed by Dave Coulier, is always hanging around the Tanner House. Technically, though, Joey isn't related to DJ, Jesse, Danny, and the rest of the family on the sitcom, Full House. Was Joey an uncle on Full House or Fuller House? Here's what we know about this character.
Joey Gladstone is one of the characters on the sitcom, 'Full House'
When Danny's wife died and he needed a little help raising his daughters, DJ, Stephanie, and Michelle, it was only fitting that he called on his best friend, Joey, to stay in his home. Joey and Jesse ended up living there for a few years, helping the girls with their homework and giving advice, when needed.
Joey Gladstone also had the role of making the Tanner sisters laugh with his impressions. Although Jesse Katsopolis is actually related to the girls, (his sister married Danny,) Joey is not an official uncle on Full House. Instead, DJ, Stephanie, and Michelle just refer to this character as "Joey."
Technically, Joey is not an uncle to DJ, Stephanie, and Michelle Tanner
Although he may be a father-figure-somewhat-uncle-figure to the girls, he's not their true uncle. Joey Gladstone isn't related to Danny Tanner — the two were just best friends throughout grammar school and even throughout college.
Fans saw Jesse's parents a few times and even Danny's mom. It was pretty rare for one of Joey's relatives to show up, though. That's not without reason. In fact, the character goes into a bit more detail with the Netflix spinoff series, Fuller House.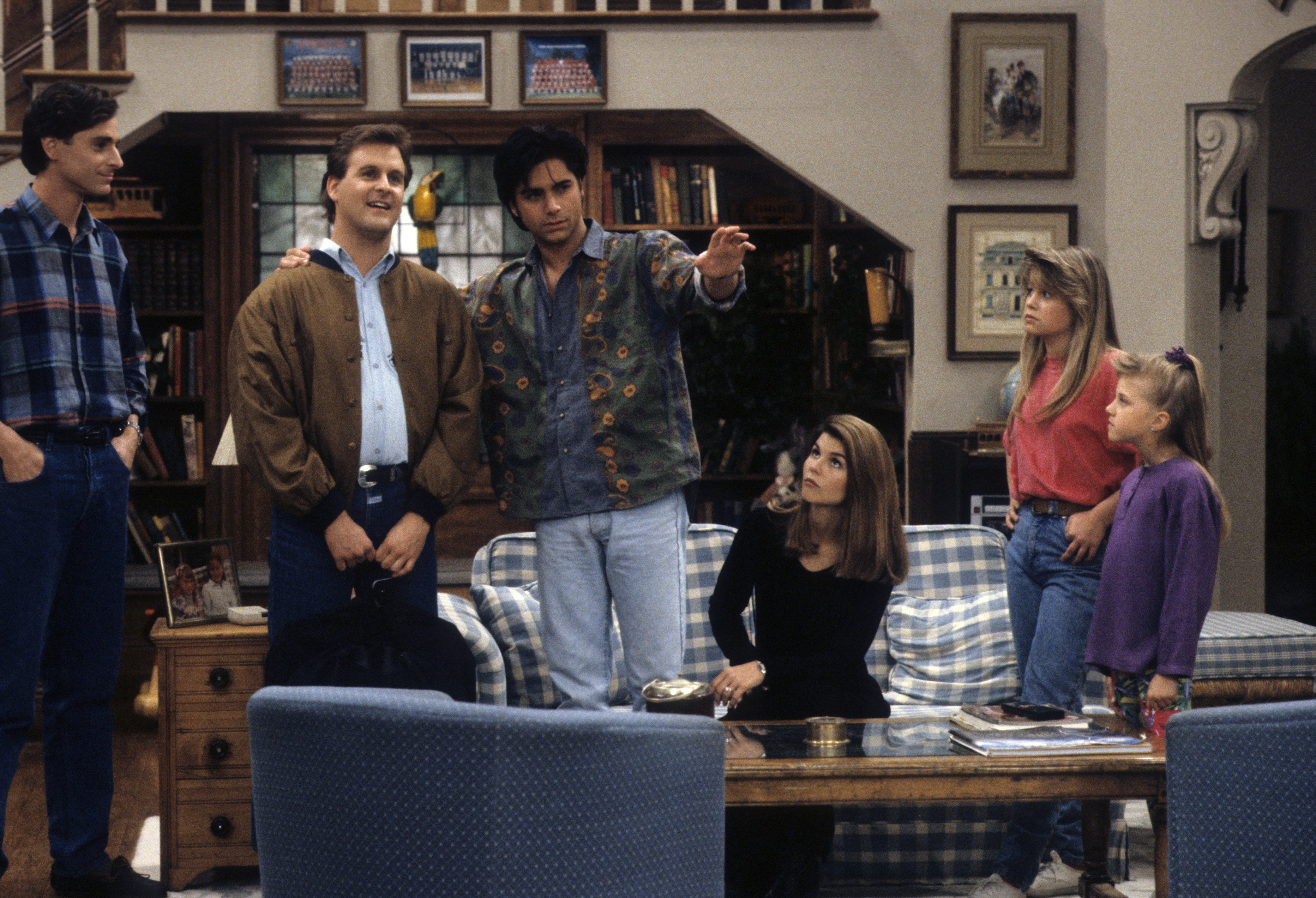 Joey explained that the Tanner family was like his real family
When Joey planned an engagement party for the girls and Kimmy's parents didn't show up, he opened up a little more about his parents and his experience growing up. He said, "Kimmy, I don't like to talk about it very much, but I didn't have the greatest family life, either. And that's why all of you guys became my family."
Fans somewhat knew this from the original series, though. For one episode when Joey has a set in Las Vegas, Joey's dad comes after receiving an invitation from the girls. The Tanners see just how stoic and serious he is.
Growing up in a military family also meant that Joey had to move all the time, which made making friends was pretty challenging. That's why being an extended member of the Tanner family meant so much to him. He even became a member of the PTA, as an extended parent to DJ, Stephanie, and Michelle.
Most episodes of Full House featuring the character Joey are available for streaming on Hulu. All five seasons of the Netflix original spinoff series, Fuller House, are available on the streaming platform, Netflix.
RELATED: DJ Tanner Is Finally Getting Married on 'Fuller House' – Here's Our Look at Some of Her Less-Than-Worthy Boyfriends
RELATED: All the Times That 'Full House' Taught Viewers Lessons About Death, Eating Disorders, Trauma, and Even Child Abuse