Joey Gladstone Quit Comedy and Became 'Joe' During 1 Episode of 'Full House'
Joey Gladstone loved cartoons, performing comedy, and spending time with the Tanner family. After a failed live show, though, this character almost gave up his comedy dream forever. Here's what we know about the "But Seriously, Folks" episode of Full House.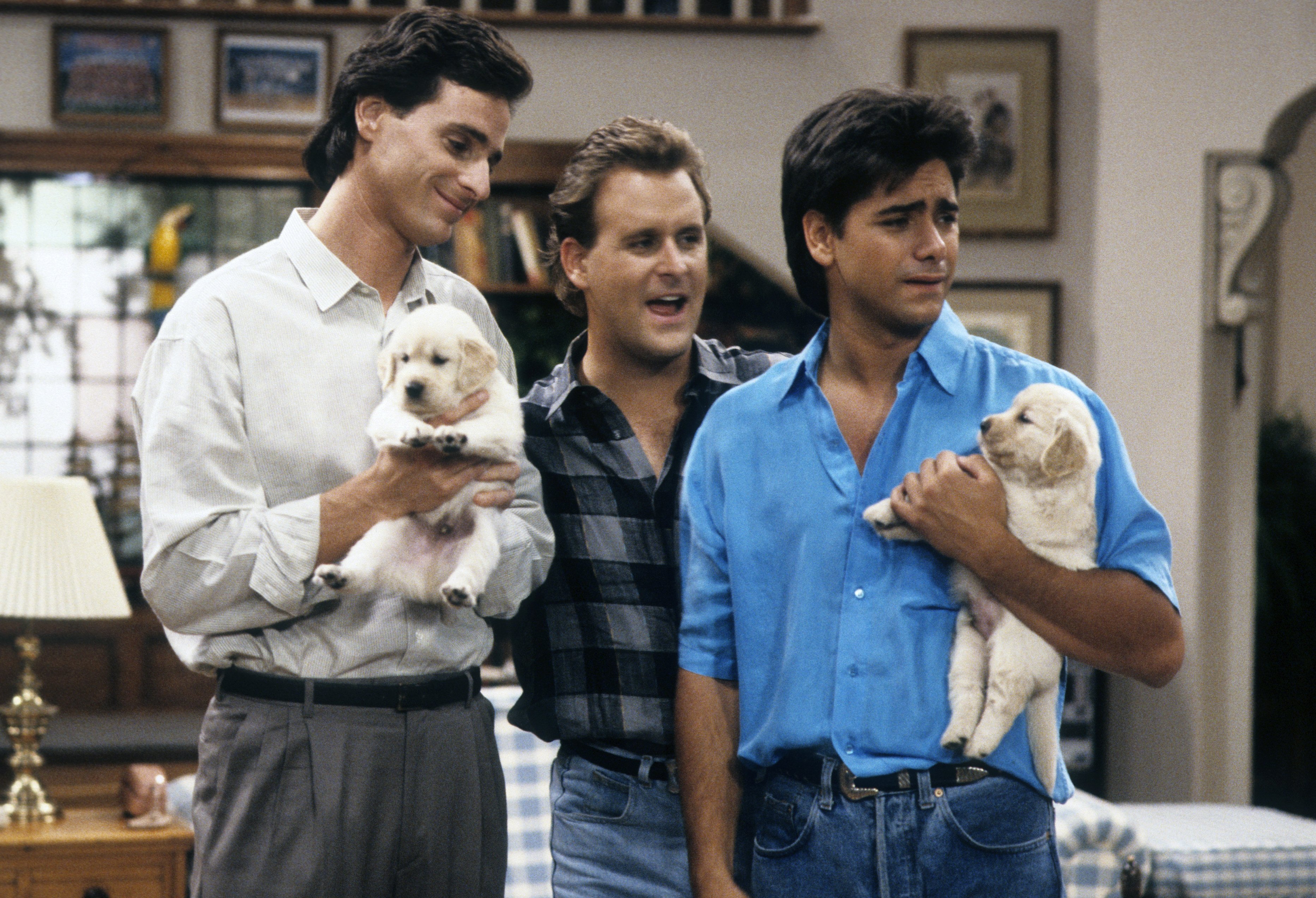 Joey Gladstone was known as a jokester in the Tanner house (and by 'Full House' fans)
From his many, many cartoon voices to his "cut it out" bit, Joey Gladstone was known for his comedy. This character wasn't afraid to show off his stuffed animals or put on an impromptu performance of The Wizard of Oz. 
Even though they didn't like it, Joey Gladstone even played April Fools jokes on his family before April 1. However, during the season 1 episode, "But Seriously, Folks," Joey almost quit comedy forever, complete with a name change from "Joey" to "Joe."
Joey Gladstone changed his name during the 'But Seriously, Folks' episode of 'Full House'
It was a pretty important night for Joey, especially because of the talent scouts in the audience. There was someone else special in the audience, though. That was stand-up comedian, actor, and author, Phyllis Diller, who was very quickly recognized for her voice. 
This character took over the live performance, making Joey feel pretty insecure about his comedy chops. As a result, Joey Gladstone started looking for a new line of work under the name "Joe." He even swapped one of his comedy posters to one of the Chrysler CEO, Lee Iacocca. 
Michelle started calling Joey by his new name. However, the members of the Tanner family were not happy with this change. Uncle Jesse quickly hatched a plan.
With Joey set of abandoning his comedy dreams, Mr. Katsopolis wanted to try his hand at the career. Jesse went on the same stage and purposefully butchered Joey's jokes. Joey rushed onstage to save him. As a result, this character realized that he still loved comedy after all. 
Joey Gladstone had several different jobs during this comedy series
Although comedy was always his passion, this character had a few jobs throughout Full House. Joey partnered with Uncle Jesse for the radio show titled the Rush Hour Renegades. He was Michelle Tanner's substitute teacher. He also worked in advertising with Jesse Katsopolis, bringing comedy to jingles, slogans, advertisements, and everything in between.
Sometimes, he would perform comedy live. Additionally, he would appear in television shows like The Perfect Couple, The Ranger Joe Show, and Mr. Egghead. That is, when he wasn't babysitting Stephanie, DJ, or Michelle.
Episodes of Full House, including "But Seriously, Folks," are available for streaming on Hulu. The Netflix spinoff series Fuller House also featured Dave Coulier as Joey Gladstone for several episodes.