John Boyega Might Be Dating a 'Love & Hip Hop' Star According to These Instagram Clues
'Star Wars' actor John Boyega and 'Love & Hip-Hop' alum Maggie Carrie might be secretly dating. Fans have tracked down clues on the actor and beauty entrepreneur Instagram pages.
John Boyega has always been outspoken and transparent about his feelings about the entertainment industry as a Black actor and about what he's looking for in a relationship. Now, fans of the 29-year-old are convinced that he is dating Love & Hip Hop: New York alum Maggie Carrie.
Though the duo has not said anything publically about their relationship, fans on Instagram have pieced together several clues that show the pair were currently on vacation at very similar-looking locations.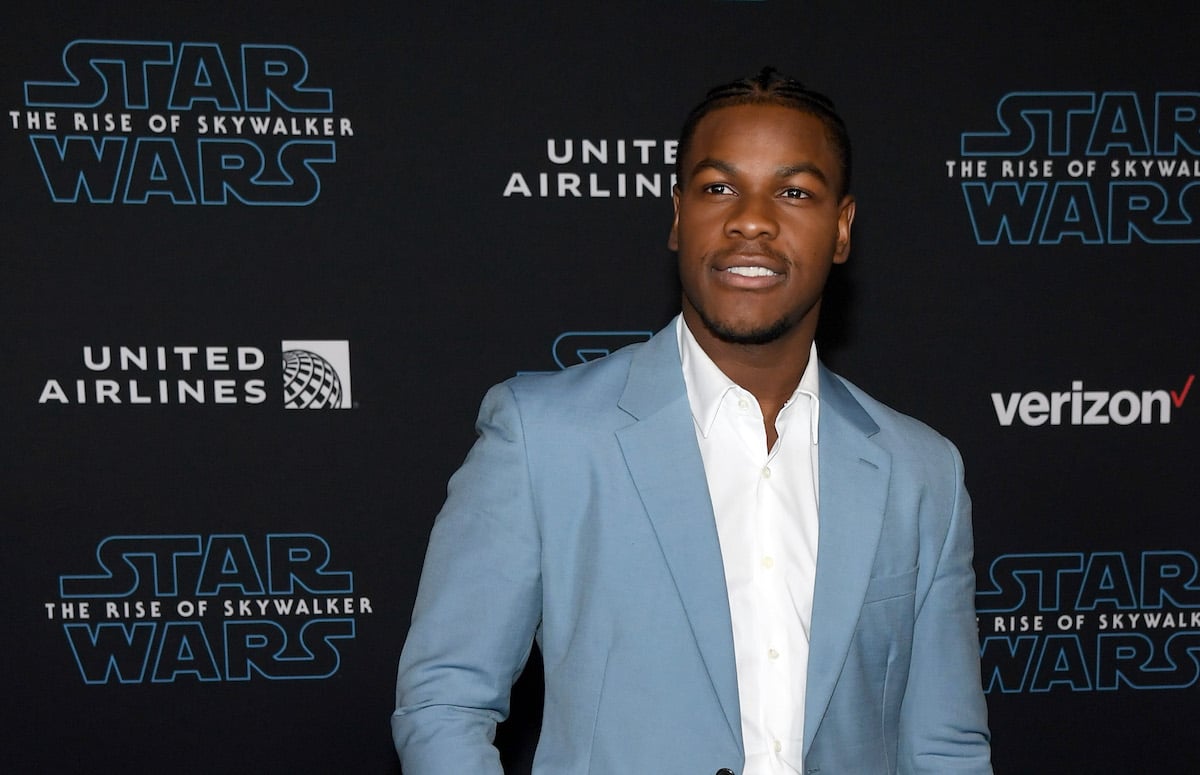 John Boyega says fame changed his entire perspective about dating
Boyega has been open about how fame changed his perspective on dating. Before his breakout role in Star Wars: The Force Awakens, he said he was in a great relationship until his then-girlfriend spotted a billboard of his face in Time's Square. In a 2017 appearance on Graham Norton Show, he said,
"I know Orlando [Bloom], and he gave me some advice before Star Wars 7 came out. He said, 'Try to secure the love of your life before this stuff happens.' And I did. I did the whole process — she didn't know what I did. Until we were driving through Times Square and she goes, 'What do you do for a living?" I looked up and I said, 'That.' It was me with saber."
He shared that the moment changed his entire relationship, and it didn't work out moving forward. However, when asked about what he's looking for in a partner, the British-Nigerian actor has been candid. "You know a good gorgeous Black woman would be amazing for me," the Golden Globe winner shared via Madame Noire.
'Love & Hip Hop' alum Maggie Carrie was in a public relationship in the past
For her part, Carrie has kept her personal relationships out of the limelight since appearing on Season 9 of VH1's Love & Hip Hop: New York with her then-boyfriend, rapper Maino. Carrie had been open about her difficult upbringing, which includes losing her mother at a young age, being placed in the foster care system, and the PTSD she'd experienced after being shot during a concert in New York City.
The beauty entrepreneur and the rapper broke up in 2019 after the season aired, and Carrie left Love & Hip Hop behind. "Don't tell me nothing about this n—word," she wrote on Instagram. "That's not my n—word!" Now it appears that Carrie has moved on with the Star Wars actor.
John Boyega and Maggie Carrie might be secretly dating
Fans of Boyega and Carrie noticed some major similarities in their recent Instagram photos. They both shared snaps of a very similar-looking lush beach. And though there shared no photos together, the pair were dressed in a matching red color, and they are following each other on Instagram.
Furthermore, both parties shared snaps of themselves on a decked-out private jet around the same time before hitting the beach. Though neither has confirmed or denied the relationship, we're certainly glad to see them both having fun.