John Cena Fell Into a 'Weird Depression' After Losing Weight for a Jackie Chan Movie
Ever since his days as a bodybuilder and a professional wrestler, John Cena has been keeping his physique in tip-top shape. But the film industry was different from his prior occupations. When filming a movie with Jackie Chan, the DC star discovered the film required him to take a different approach to training. And this temporarily affected the actor's emotional state.
John Cena started working out because he was bullied when he was younger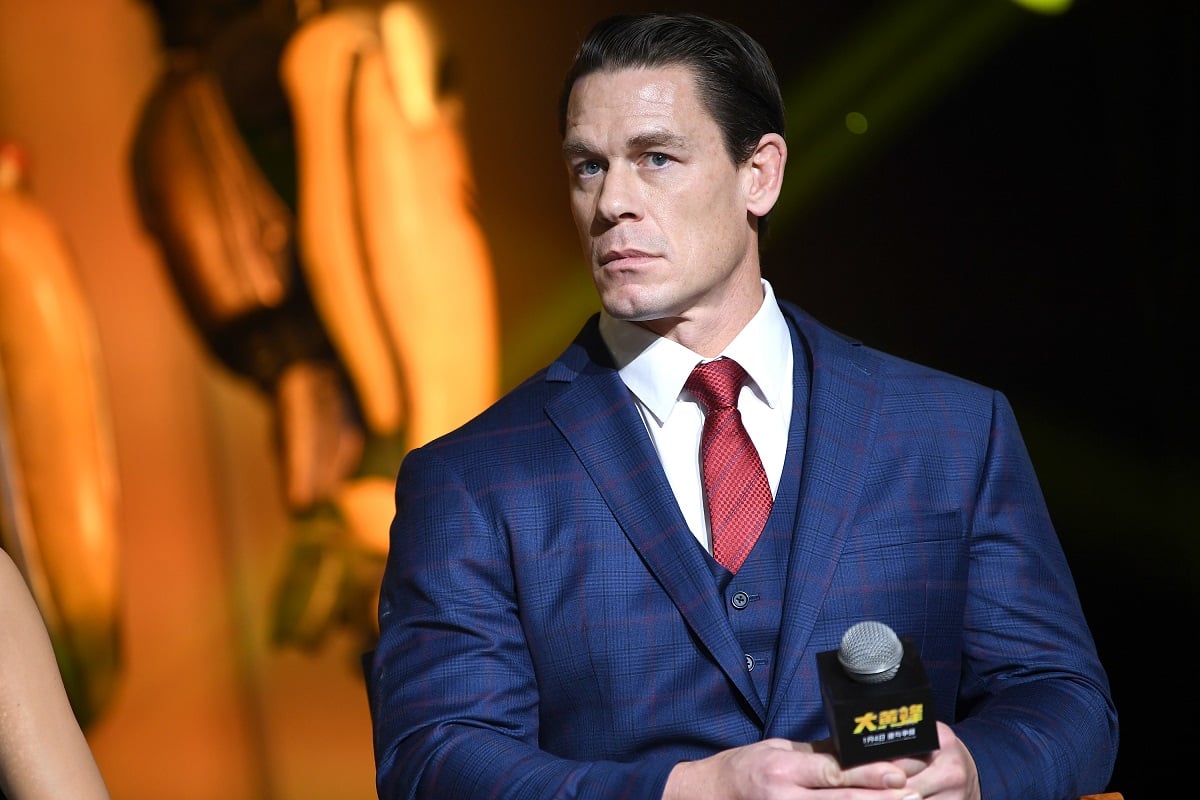 Cena's training began during his childhood years, even before his teens. In an interview with People, Cena revealed why he turned to weights at such a young age.
"My passion for strength was out of self-defense. I used to get picked on a lot because I was different in the way I dressed and expressed myself," Cena said. "As you're an adolescent, social cliques form and I didn't fall into any one of those. So I got tired of getting beaten up and I asked my dad for a weight set and he got me one at 13. I started working out and I haven't stopped since."
But Cena also asserted that he's training for a different purpose now other than to get stronger.
"My quest for strength probably lasted, I don't know, until my mid-30s. And now I'm on a quest for wellness, which is hopefully so I can continue physical fitness for the next, 30, 40, 50 years of my life," he said.
But initially, there was a time when Cena switched up his workout regimen for a movie. And the actor was less than pleased with the results.
John Cena fell into a 'weird depression' after losing weight for a Jackie Chan movie
In an interview with GQ, John Cena revealed he did a movie with Jackie Chan a couple of years back. The film was a bit of an epiphany for Cena. It was there that he realized his flexibility mattered more than his strength to those in charge.
"They just wanted me to kick over my head, which was impossible. I went over there to train with him for about three months and they stretched me like taffy," Cena said.
Because of this, Cena had to modify his training regimen. This led to a weight loss that the Bumblebee actor was not accustomed to at first.
"I immediately lost 20 pounds, which was very difficult for me. I even fell into a weird depression because it was like 'I'm losing everything that I worked on for 30 years,'" Cena said. "But I begin to walk taller, begin to have less pain, I was more flexible, and that experience changed my life in many ways, and it taught me the value of making sure your body moves O.K."
How working at a gym led to John Cena becoming a WWE superstar
The WWE was an important stage in Cena's career. There, he would reign on top as the face of the company for more than a decade. It also helped give Cena the recognition he might have needed to make it in Hollywood. But for Cena, the road to WWE was just seen as something he could do as a hobby. Not necessarily a lifelong endeavor.

"[After college] I headed out to Los Angeles not because of the entertainment allure, but because that's where the hub of fitness equipment, fitness manufacturing, fitness distribution, everything that applied to my degree was there. I got in working at Gold's Gym and that was the best I could do," he explained.
The actor knew all the members there, and some of the members would talk to him about wrestling and the WWE. Eventually, friends of the Peacemaker star were planning on getting into wrestling themselves.
"One of my friends in a casual conversation was like, 'Hey, we're training down in Orange County to be wrestlers. Do you want to join?'" he recalled.
After some thought, Cena decided to give it a try.
"It wasn't like, 'Yeah, this is my chance to make it big in the WWE,' it was like, 'Yo, this would be a sick ass hobby, so when I worked my ass off during the week, I can go be a personality on the weekends, I'll try it,'" he continued. "I paid the promoter a bunch of money to get in the ring and learn how to fall down and the rest is history. So if we had never had that conversation, I'd never found a ring, and I'd never been talking to you right now."