John Cena: How Old Is the 'Peacemaker' and 'The Suicide Squad' Star?
John Cena puts on a compelling performance in both 'The Suicide Squad' and 'Peacemaker,' but how old is the actor currently?
John Cena kicked off his career as a professional wrestler, but he's come a long way since. He's seen plenty of success in Hollywood, and his recent outing as Peacemaker in James Gunn's The Suicide Squad was widely praised. In fact, now the actor is even headlining his own HBO Max series as the character. But how old is John Cena in 2022?
John Cena headlines HBO Max's 'Peacemaker' series
In addition to maintaining a long and successful career as a wrestler, John Cena has appeared in a number of well-recognized films. F9: The Fast Saga and Vacation Friends are among them. And of course, 2021's The Suicide Squad marked his debut as the DC Comics character Peacemaker.
And Cena continues his run as the character in HBO Max's Peacemaker, which premiered with three episodes on Jan. 13. This is the first major series the actor will headline, so it marks an impressive milestone in his career.
And Cena falls into the role of DC's ruthless vigilante with ease — but how old is the actor as he embarks on this journey in the DC Extended Universe?
How old is John Cena?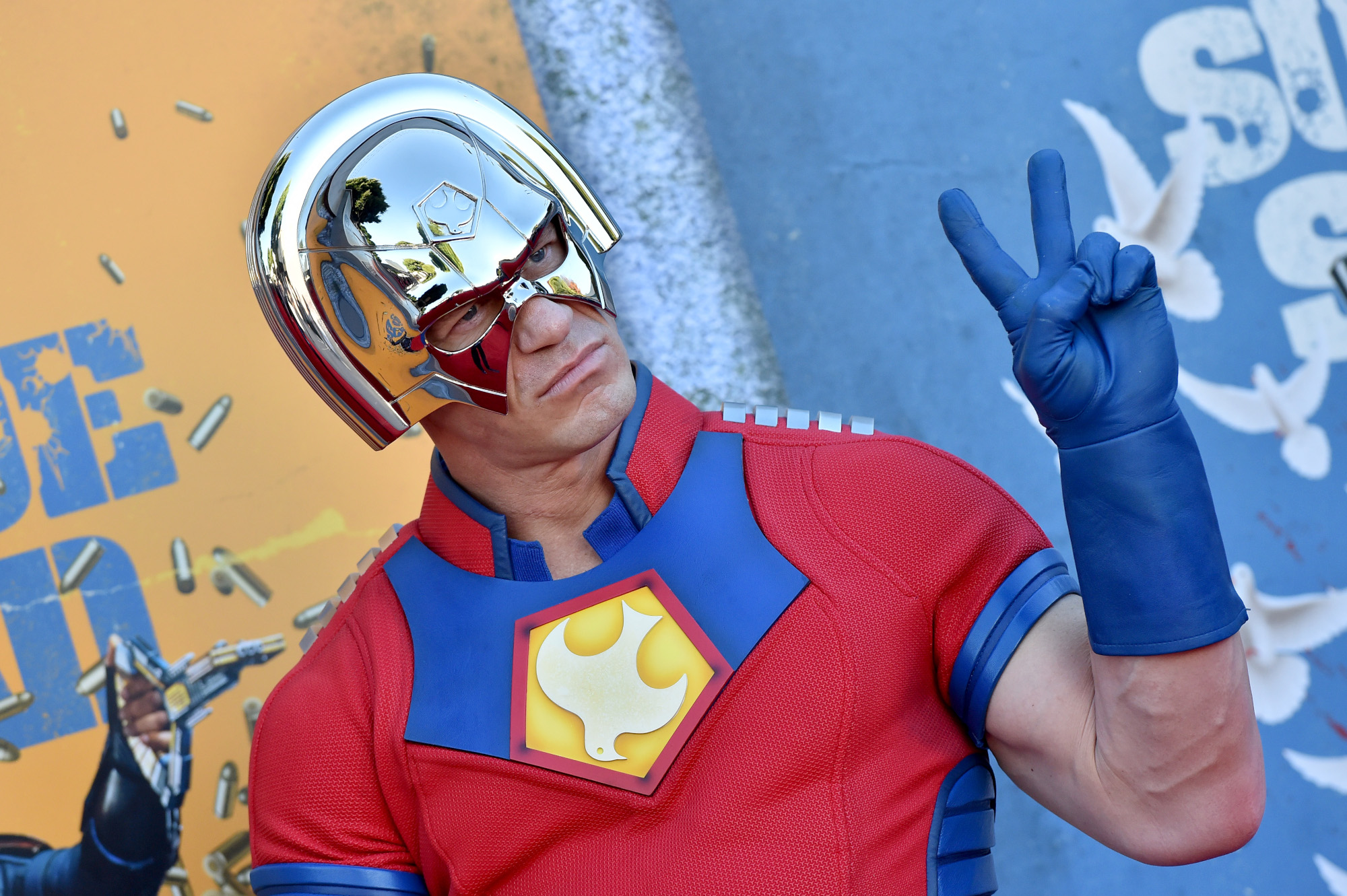 According to IMDb, John Cena was born on April 23, 1977. That makes the Peacemaker star 44 years old at the time of this writing, although he'll officially turn 45 in April 2022.
That makes him slightly older than several of his Peacemaker co-stars. Freddie Stroma, who plays Vigilante in the series, turned 35 this year. Meanwhile, Danielle Brooks and Jennifer Holland are 32 and 33 years old, respectively.
Of course, some of Cena's DC colleagues are closer in age to him, including Chukwudi Iwuji (47) and Steve Agee (52). And all members of the cast are within the ideal age range to capture these characters: young enough to master the physical demands that come with playing a superhero and old enough to bring plenty of experience to the table.
Is Peacemaker's journey in the DCEU just getting started?
John Cena has a long career behind him, but The Suicide Squad and Peacemaker are arguably some of the biggest projects he's worked on to date. And as the latter begins dropping episodes weekly, fans are wondering how long Cena could remain in the DCEU.
James Gunn has made no secret of the fact that he has future plans for his Suicide Squad characters. And in a recent interview with Collider, the director admitted he's already having discussions about another DC television project. He also told Screen Rant he'd like to work with the Peacemaker cast again:
"Obviously, I was already friends with John and Jenn [Holland], obviously, and Steve Agee. But Danielle [Brooks] and Chuk [Iwuji] – [Chuk] is one of my best friends. Chuk is one of the primary characters now in Guardians 3, and he is murdering it on this movie. So, it was just, really, a great group of people and I can't wait to work with them again."
With that in mind, it seems like Cena could celebrate a few more birthdays while playing his DC role. That's good news for those enjoying his performance.
The first three episodes of Peacemaker are currently streaming on HBO Max.
[Correction: An earlier version mistakenly said Cena was born in 1997, not 1977.]