John Cena Wants to Play The Thing in the MCU's 'Fantastic Four,' but Is That Impossible if He's Starring in DC's 'Peacemaker'?
John Cena is one of the most famous pro wrestlers, but his career as a Hollywood star could soon surpass that. Though wrestlers jumping to film and TV isn't new, Cena has proven himself a genuinely talented actor in recent years. After high-profile roles in Bumblebee, Fast 9, and The Suicide Squad let him show off a range of performances, audiences will undoubtedly see more of him.
And recently, Cena expressed interest in leaping into the Marvel Cinematic Universe as a big character in an upcoming film. But that has people wondering if his commitment to DC might call for an attitude adjustment.
John Cena's movie career has been on the rise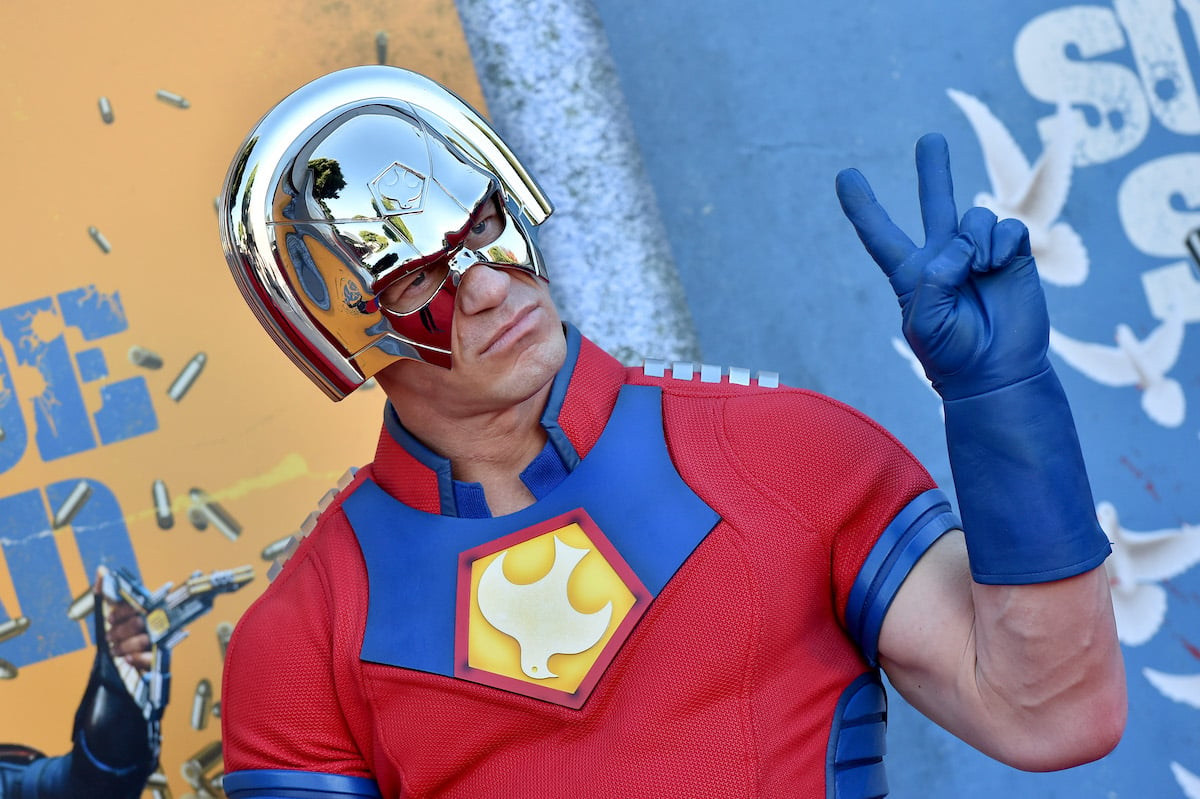 Cena's career began in 1999. After moving to California and unsuccessfully attempting to become a bodybuilder, he signed with Ultimate Pro Wrestling before jumping to the WWE (then WWF) two years later. Though initially taking on the persona of a fighting rapper (he even released an album), he soon found his niche as wrestling's superhero and the face of the WWE after his 2005 championship win.
From there, Cena rose to become one of the greatest pro wrestlers of all time, tied for having the most championship wins. Like many others in his position, he decided to try acting as the next step in his career. As with the Rock, Cena's early work leaves something to be desired. His 2006 film The Marine holds a 20% from critics on Rotten Tomatoes.
But in the past few years, the wrestler has come into his own on-screen. Starting as part of the ensemble cast of 2015's Trainwreck, he saw many roles in the ensuing years. They include the animated film Ferdinand, in which he played the titular bull, and the surprisingly funny and thoughtful Blockers. Then he killed it in Bumblebee as Colonel Jack Burns, one of the few military personnel with common sense, and as Jakob Torreto, the villainous estranged brother of Vin Diesel's Dom, in F9.
Cena recently mentioned his desire to star in a Marvel film
Cena recently told Esquire he'd be open to taking a role in the MCU. But it isn't just any role — he has one in mind. Though he didn't name names, it isn't hard to read between the lines.
"I would consider most anything," he said, emphasizing "thing," a nod to Ben Grimm's alter-ego, The Thing of the Fantastic Four. As Disney prepares to reboot the team for another film (let's hope the third time's the charm), this would be the perfect opportunity for Cena to get himself out there.
One problem: The actor is already working for Marvel's rival, DC. Though that rivalry is rarely as contentious as people make it out to be, it could pose problems with getting things done. After all, Zachary Levi wasn't allowed to play Shazam in his solo movie until his character Fandral died in Thor: Ragnarok. That was part of his contract with Warner Bros., so one would imagine Cena might be under similar restrictions if he wanted to switch teams.
However, that's just speculation. After all, James Gunn was hired to make The Suicide Squad and Peacemaker concurrently with his return to directing Guardians of the Galaxy Vol. 3 for Marvel. So Cena might be able to work seamlessly with both studios if his schedule allowed.
The Thing would likely be a great fit for the burly, boisterous actor
So, who is Ben Grimm, aka The Thing, anyway? He's one-fourth of the Fantastic Four. Dubbed Marvel's First Family because it's the entertainment giant's first-ever superhero team, the Fantastic Four is a group that gained superpowers after exposure to cosmic rays in space.
Ben's body morphed into a rocky orange substance. Though he's often less than happy about how he looks and how his newfound bulk affects his life, he's still ready to fight supervillains and save the world alongside his friends.
Overall, the character seems like a great fit for Cena. He's been playing a superhero in the WWE for decades, and The Thing's tough-as-nails exterior hiding a heart of gold would be the perfect counter to his performance as Peacemaker. Ben even has his own wrestler-like catchphrase, and fans would no doubt thrill to hear Cena belt out, "It's clobberin' time!" on the big screen.
RELATED: 'The Suicide Squad': John Cena Wasn't James Gunn's First Choice to Play Peacemaker