John Cena's Hilarious On-Set Habit is the Most Relatable Thing Ever
John Cena often surprises his fans for being much more than he seems. He's a wrestler, a rapper, and a movie star. Plus, we've recently learned that he can play the piano and discuss architecture. But Cena isn't completely out of touch with the rest of us. He has at least one habit that makes him totally relatable.
John Cena has a diverse career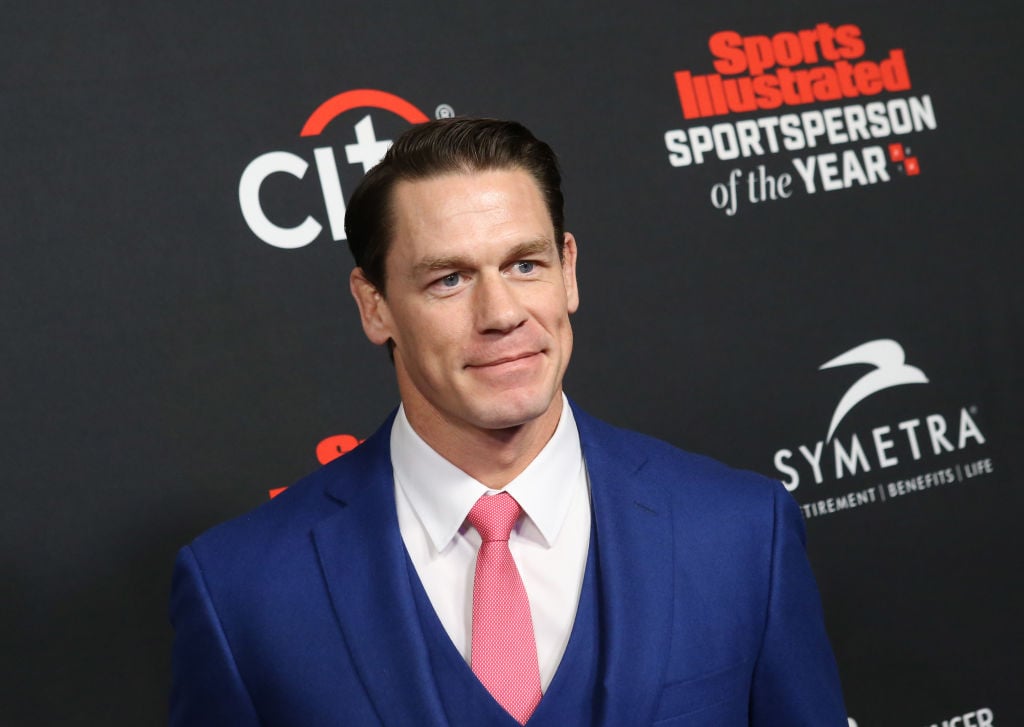 Cena first made a name for himself in the world of WWE wrestling, where he took on the persona of a trash-talking rapper. Every week, he'd perform a rhyme insulting his opponents before heading into the ring. The hilarious combo of a tough wrestler and rap artist quickly made him one of the most famous performers in the world of WWE.
Like Dwayne 'The Rock' Johnson before him, Cena was able to leverage his WWE fame into success in Hollywood. His first film, The Marine, was produced by WWE Studios, but he was soon able to work with more mainstream studios as well.
Cena has starred in The Trainwreck, Ferdinand, Bumblebee, and several other films. He also hosted a revival of the game show, Are You Smarter Than A Fifth Grader?
John Cena is much more cultured than he seems
In his most recent project, the family-friendly film, Playing with Fire, Cena stars opposite Judy Greer to play a firefighter who is asked to care for three rambunctious kids. Greer recently spoke with Parade about her experience working with Cena and she had a lot of positive things to say.
"He's a hard worker," Greer said. "He's a really good listener in the scene and off when you're acting and also not. And I like that he, just as a person, is always trying to better himself. He's a really smart person and he's really interesting and so, as an actor, he brings all that stuff to it. He's a hard worker and he's also a perfectionist."
While it's easy to picture Cena as a tough wrestler, according to Greer, he has a very cultured side. "He's learning Mandarin and piano," Greer revealed to Parade. "When we were on set, if we would walk by his trailer, you would hear him in there playing the piano. He's self-taught. He taught himself about wine and about architecture."
For some reason, picturing the large-chested, gigantic muscled, Cena sitting at a piano, with a glass of wine by his side, makes us smile. It's unexpected, but a completely welcome scene.
John Cena's totally relatable habit
Perhaps the cutest and most relatable thing we learned from Greer, is the way Cena drinks his coffee. Even though he takes fitness seriously, he still enjoys an occasional coffee. But he uses it as a tool, and not just a delicious beverage.
"He would always drink [his coffee] at the exact moment when he knew it would start working," Greer said. "He didn't want to drink his coffee before he needed it. I thought it was funny because sometimes we would show up to work and we would rehearse right away, and he'd be a little tired and then we would go through hair and makeup, and that's when he would have had his coffee and he'd be like, 'All right, let's go. Let's attack this day.'"
Although his body is built like a Greek god, he still needs a cup of coffee to get moving in the morning, like the rest of us. And that makes Cena seem a little more approachable.
This year, look for Cena in the upcoming Fast & Furious 9, Project X-Traction and The Suicide Squad.