John Cena's Reported Reaction to Nikki Bella's New Baby Revealed
Things are coming full circle for Nikki Bella.
The former WWE star has been building the life she always wanted with her "amazing lover" Artem Chigvintsev, recently birthing their first child. The news prompted an outpouring of congratulatory messages on social media from her fans, friends, and celebrity peers. But her former partner John Cena was noticeably quiet.
Though Cena did not publicly acknowledge the milestone, insiders claim he is allegedly really happy for Bella and might even reach out to her privately to say so.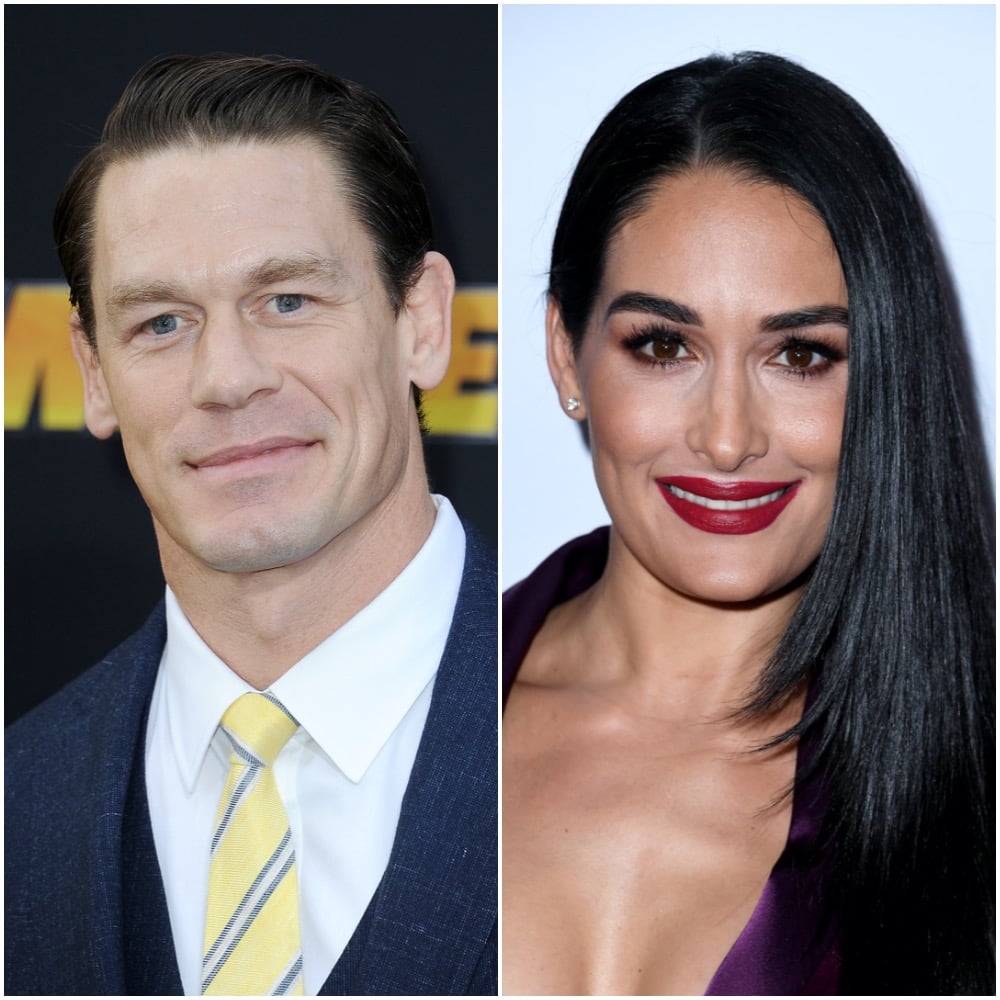 Nikki Bella recently welcomed her first child
Bella gave birth to a son on July 31. She announced the news two days later on Instagram, writing: "Our baby boy is here and we couldn't be HAPPIER and more in LOVE! Everyone is safe and healthy."
Bella announced her pregnancy in January — about two months after she got engaged to Chigvintsev during a trip to France. She met the dancer in 2017 when she participated in Dancing with the Stars and began dating him following her 2018 split from Cena.
It is unclear when the pair will marry, but Bella previously told E! News she wasn't rushing it. "I'm definitely going to take my time getting married," she explained in a January interview. "That was the one thing I told Artem is, I was like, 'I do not want to plan a wedding anytime soon. I really want to take our time being engaged and just soak it in.' But I'm extremely, extremely happy."
RELATED: Why Nikki Bella May Not Take Artem Chigvintsev's Last Name
Reports say John Cena is happy for Nikki Bella
"John is very happy for Nikki because she now has exactly what she had always wanted all along," a source told HollywoodLife in a report published on Aug. 10. "Having a child was so important to her and John was never going to be able to give that to her so he is very happy that she has had her son."
The last line is no secret to fans who have followed Bella over the years. When she and Cena were together, she often expressed her desire to settle down and start a family. But the wrestler wasn't totally thrilled about the idea due in part to his busy career.
RELATED: How Much Do You Know About John Cena?
They tried to make it work, though, and even got engaged in 2017 when Cena proposed at WrestleMania 33. But in mid-2018, they decided to call it quits after a six-year relationship.
John Cena will 'eventually reach out' to congratulate Nikki Bella, according to the report
The HollywoodLife insider said Cena won't "get in the way" of Bella's motherhood bliss but claimed he'll congratulate her "when the time is right."
"He will eventually reach out because it is pretty much a guarantee that they will see each other in the future," the source explained. "Either at a mutual friend get together or likely a WWE event, so he never would want to make it weird for her."
"[John] will never be that guy," the insider continued. "He will be very mature about it all. He is proud that she is diving into this new chapter in life and is very happy that she is in the place she wanted to be in all along, as a mother."
Plus, Cena has also moved on himself. He is dating Canadian engineer Shay Shariatzadeh and is said to be really content in their relationship.
That said, we wish both parties the best as they continue to move forward in their lives.