John David Washington Addresses the Age Gap Between Him and Zendaya in 'Malcolm & Marie'
Malcolm & Marie doesn't release on Netflix until February, but already there are whispers about Oscar buzz. Starring John David Washington and Zendaya, the black and white film follows a couple on one significant night in their relationship. While fans are excited to see the project, particularly since Zendaya's Emmy win, not all press about the film has been positive. In fact, some people have expressed concern about the age difference between the actors.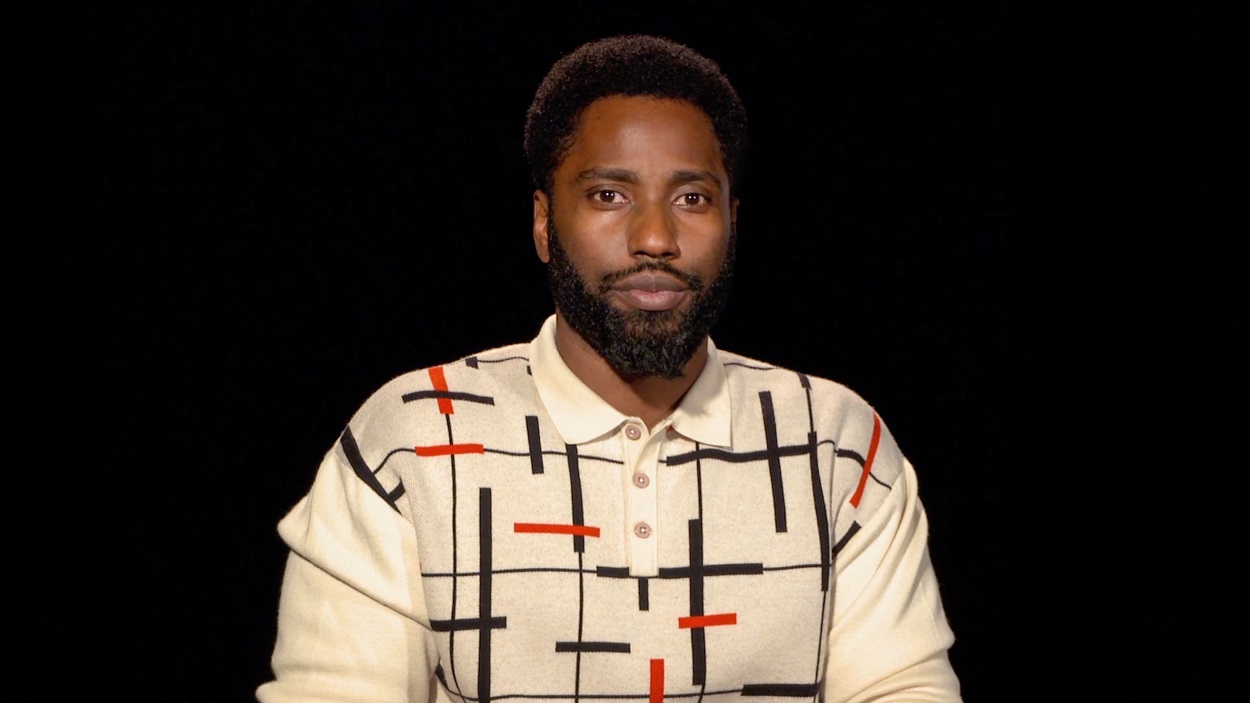 Ever since Zendaya shared the first photo teasing Malcolm & Marie to her millions of fans, people have taken note of the age gap between the pair. At age 24, the Euphoria star is well over the legal age of adulthood, but still, some people expressed discomfort that Washington is 12 years her senior at 36. Baring in mind that Zendaya was only 23 when the film was shot, some people are a little unnerved by such an expansive gap.
Hollywood has a history of making movies with significant age gaps
Of course, Hollywood is no stranger to telling stories that feature men and their much younger romantic interests. One only needs to look at The Wolf of Wall Street, Pride and Prejudice, and American Hustle for prime examples. However, given Zendaya's Disney upbringing, younger-looking face, and the fact that her most recent roles have been high school students, many people were still taken aback by seeing her play opposite Washington in Malcolm & Marie.
Zendaya herself doesn't seem to be concerned about the age gap. Given the fact that the film's director, Sam Levinson, wrote the movie for her, she had some input as to who was cast opposite her. The Euphoria star has been candid about the fact that she was thrilled about having the opportunity to act alongside the Tenet star and has expressed how much she enjoyed working with Washington. But how does Washington feel about the age gap backlash? In an interview with Variety, the actor got candid about the criticism.
John David Washington addresses the 12 year age difference between him and Zendaya
"I wasn't concerned about it because she is a woman," Washington shared when asked about the age difference. "People are going to see in this film how much of a woman she is. She has far more experience than I do in the industry. I've only been in it for seven years. She's been in it longer, so I'm learning from her. I'm the rookie. I was leaning on her for a lot. Some of the stories she's shared about what she's had to go through with Twitter and everything. I appreciated her wisdom and discernment when it comes to this business. I admire that. What I'm really excited for people to see when the film is released – they're going to see how mature she is in this role. We're talking about versatility, and Sam and Zendaya brought both."
Critics should likely watch 'Malcolm & Marie' prior to passing judgment
Of course, not everyone was pleased with Washington's response. Critics pointed out that Washington has been on movie sets and exposed to the industry long before Zendaya was born thanks to his father, Denzel Washington. Certainly, Zendaya's experience can't be discounted but nor can John's exposure. Still, we think the bigger issue here is Hollywood's obsession with young women often to the point of exclusivity. As far as the age gap between the actors in Malcolm & Marie, we'll be reserving judgment until we can actually watch the film.