John David Washington On Joining the Marvel Cinematic Universe — 'Where Do I Sign'?
John David Washington has transitioned to the big screen after starring in the HBO series Ballers for five seasons. His breakout role was in Spike Lee's BlacKkKlansman. And he's one of the few Hollywood actors this year to see a film actually released in theaters. Washington is the protagonist in the new Christopher Nolan film Tenet. He also has two more films in post-production with scheduled release dates in 2021. Now, Washington says that he is ready to join the Marvel Cinematic Universe.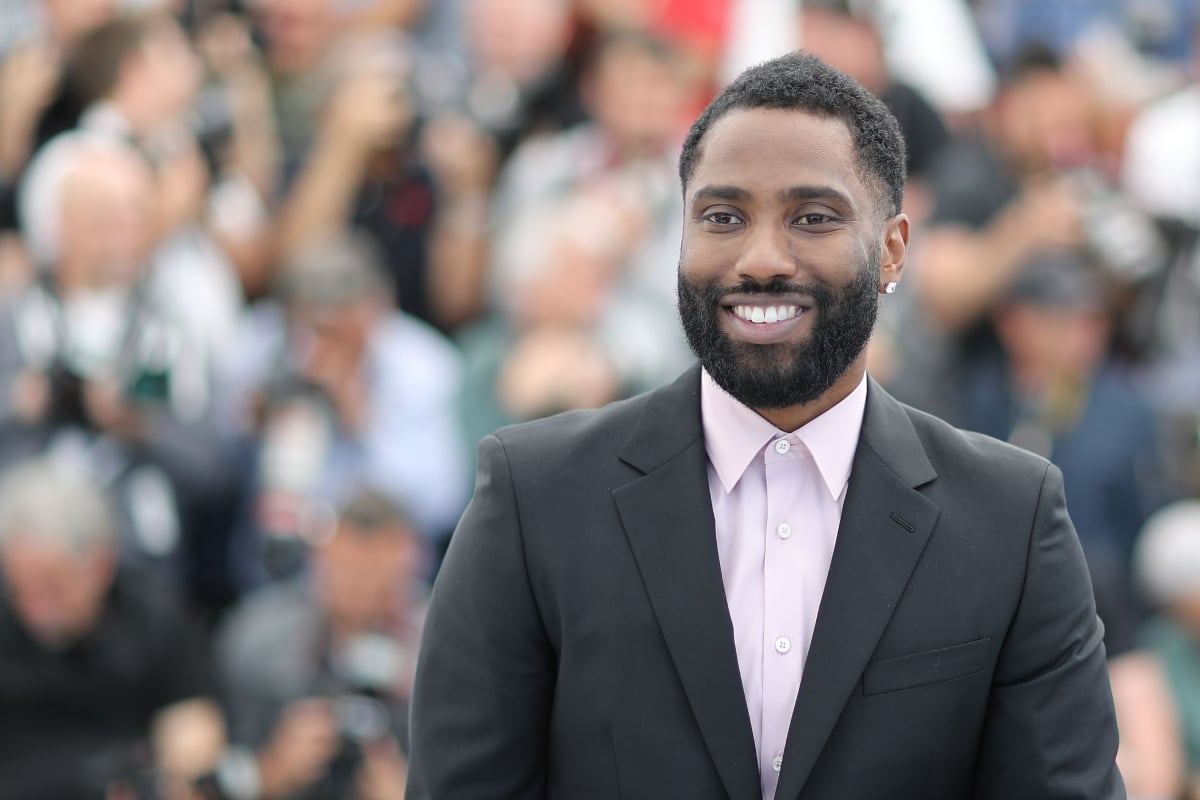 John David Washington lived with his famous dad during pandemic
After the pandemic shut down production in Hollywood, John David Washington moved in with his famous father, Denzel Washington. During an appearance on Jimmy Kimmel Live!, John David told guest host Samuel L. Jackson – a Washington family friend – that his dad still makes him do chores.
Jackson said that he knew "Denzel likes some order in the house." With a laugh, John David replied that he did have "a chore or two" when he moved back home.
"My chore was to make sure I'm down for dinner in time," the 36-year-old said.
"That's not a chore. A chore is like, you know, sweeping the driveway, taking the garbage out, something legit that earns your keep," Jackson replied.
John David answered that he earned his keep by cooking, with Jackson calling him a "grill master." After spending a few weeks with his dad, Denzel, and his mom, Pauletta Pearson, John David went back to his own place in Brooklyn.
The 'Tenet' star is ready for the Marvel Cinematic Universe
Thanks to the Disney/Fox merger, Marvel is planning another Fantastic Four reboot. According to Screen Rant, John David Washington wants to play the leader of Marvel's first family – Reed Richards.
Studio boss Kevin Feige first mentioned the Fantastic Four reboot in 2019. But Marvel hasn't revealed any more details since Feige's announcement. This has led to fan speculation on everything from how the characters are introduced into the MCU to who will be cast in the roles.
RELATED: Will the 'Fantastic Four' Make Their Marvel Cinematic Universe Debut in 'Captain Marvel 2'?
The four big roles up for grabs are Mr. Fantastic, Invisible Woman, Human Torch, and The Thing. There will also be a Doctor Doom. Two actors have dominated the internet conversation so far – John Krasinski as Reed Richards and Emily Blunt as Sue Storm.
While Krasinski has expressed interest, so has Washington. At first, Washington simply said he was open to the idea of playing a superhero. But when the interviewer got specific, Washington revealed his interest in Reed Richards.
John David Washington is ready to sign on the dotted line
While speaking with Nerd Reactor, Washington discussed the possibility of joining the MCU or the DCEU. When asked about a specific character, Washington said his interest would depend on who's asking.
Because there are so many different characters, Washington said the key to his decision would be what role is offered. And, what the director wanted to do with the specific character. He says he wants to keep himself open to characters who have been introduced. But, there could be a character in development that would fit him.
RELATED: Why 'Tenet' Is the 'Perfect Movie' to See in Theaters, According to Star John David Washington
The interviewer then asked what Washington's response would be if Kevin Feige asked him to play Reed Richards.
"Wow, I'd say, 'Well, thank you for having me, thank you for taking this meeting where do I sign?" Washington said.
Marvel has made no indication that they are considering John David Washington for a role in Fantastic Four. But now that he's shown interest, some fans believe he should be a contender.
Tenet is now playing in select theaters.