John Krasinski Hilariously Described the Moment He Met Tom Brady: 'That's All I Remember'
John Krasinski is best known for his role as Jim Halpert on the NBC sitcom The Office. The show, which ran from 2005-2013, became a defining moment in his career. It led him to become a household name.
Krasinski even met a few celebrity idols of his own — one of whom was former New England Patriots quarterback Tom Brady. However, Krasinski was a bit more star struck than he thought he'd be at the interaction.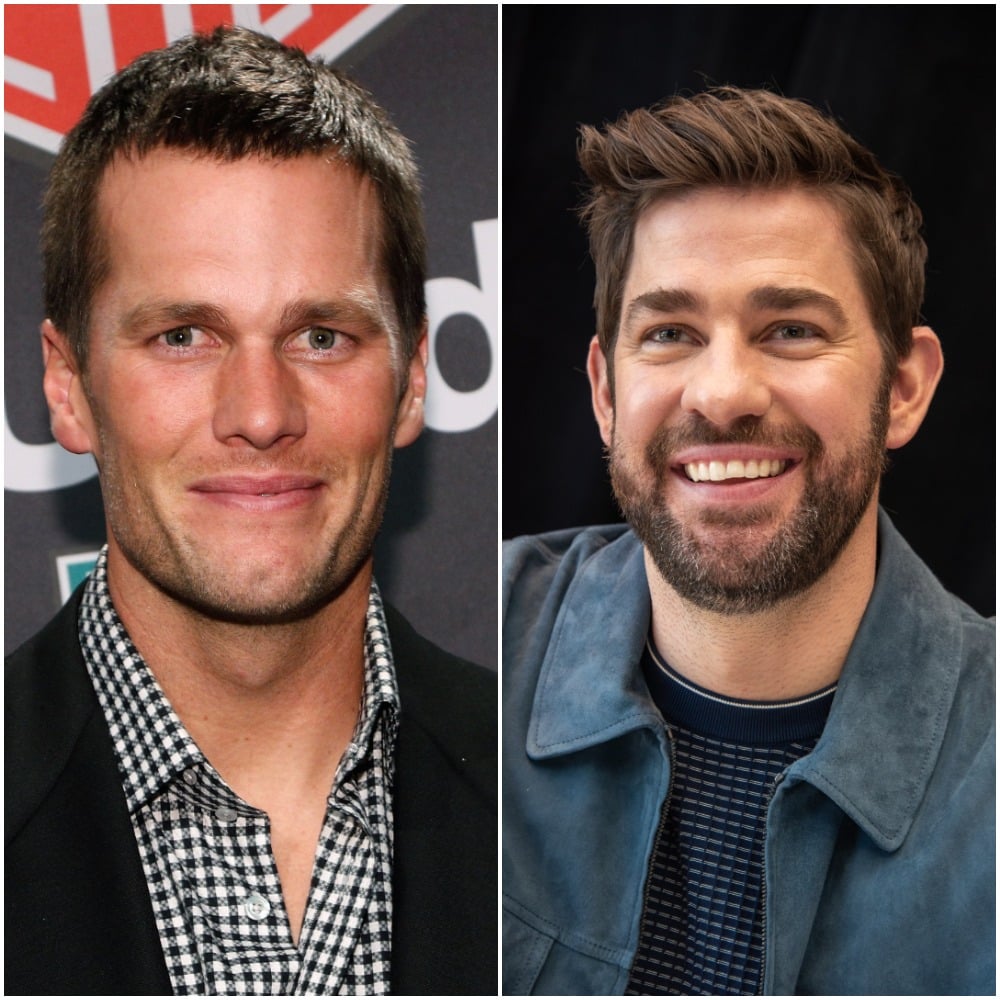 John Krasinski quickly became a celebrity after landing a role in 'The Office'
When Krasinski was young, he had no plans to become an actor. Rather, he'd been accepted to Brown University with the ambition of becoming an English teacher. Later on in college, he attended a theater school, which changed his life.
Krasinski moved to New York City as an aspiring actor, though after about two years, he was ready to quit the industry. His mother convinced him to keep going, though, and only about three weeks after his discussion with her, he landed his breakout role in The Office.
Krasinski ended up making plenty of famous friends after earning his big break, including, of course, The Office cast. But he's also become close with actors such as Justin Theroux and Ryan Reynolds.
RELATED: 'The Office': Steve Carell Once Perfectly Described Michael Scott in 3 Words
John Krasinski's first time meeting Tom Brady didn't go as planned
Krasinski has pretty much played it cool when meeting celebrities, though there was one encounter that he couldn't handle as smoothly as he'd hoped — his first meeting with NFL star Tom Brady. Krasinski is originally from Massachusetts, so Brady was nothing short of a superhero in Krasinski's eyes.
"I met [Tom Brady], and I think I realized there's a computer chip put in you … That when you meet Tom Brady, your computer shuts off," Krasinski joked when Ellen DeGeneres asked him which celebrity he once "freaked out" about meeting.
Krasinski then joked that after Brady asked how he was doing, he responded with "pretty good" and passed out. "And that's all I remember … It was a pretty weird night." Krasinski seemed to suggest that he wasn't overwhelmed about meeting Brady's wife, Gisele Bündchen, though. The audience loved the story, and it certainly satisfied DeGeneres' question.
John Krasinski's first date with wife Emily Blunt was also a bit awkward
Krasinski doesn't have too many celebrity freak-outs, though he did get a bit awkward in the beginning of his romance with now-wife Emily Blunt. Krasinski was out to dinner with Justin Theroux when he saw Blunt out with a mutual friend. He walked up and spoke to the two of them, and he knew in that first meeting with Blunt that he wanted to date her.
Krasinski asked her out but never thought things would work out between them. He chose to take Blunt to a gun range for their first date. "I think that I was so sure that I would never end up with her … that I was like, 'You know what, I'm gonna blow it right away and then that way you don't feel bad,'" Krasinski once told Conan O'Brien. Still, Blunt felt a spark, and the two have now been married for more than a decade.