John Krasinski Is Hoping 'The Office' Reunion Happens and Reminisces About His Audition for the Show
John Krasinski wants that reunion of The Office as much as the fans do. The cast of The Office has been asked about the possibility of a reboot or a reunion time and time again and most everyone seems up for the idea, but will it ever actually happen? Krasinski sounds hopeful and knows that the writers would do an amazing job at revisiting these loved characters.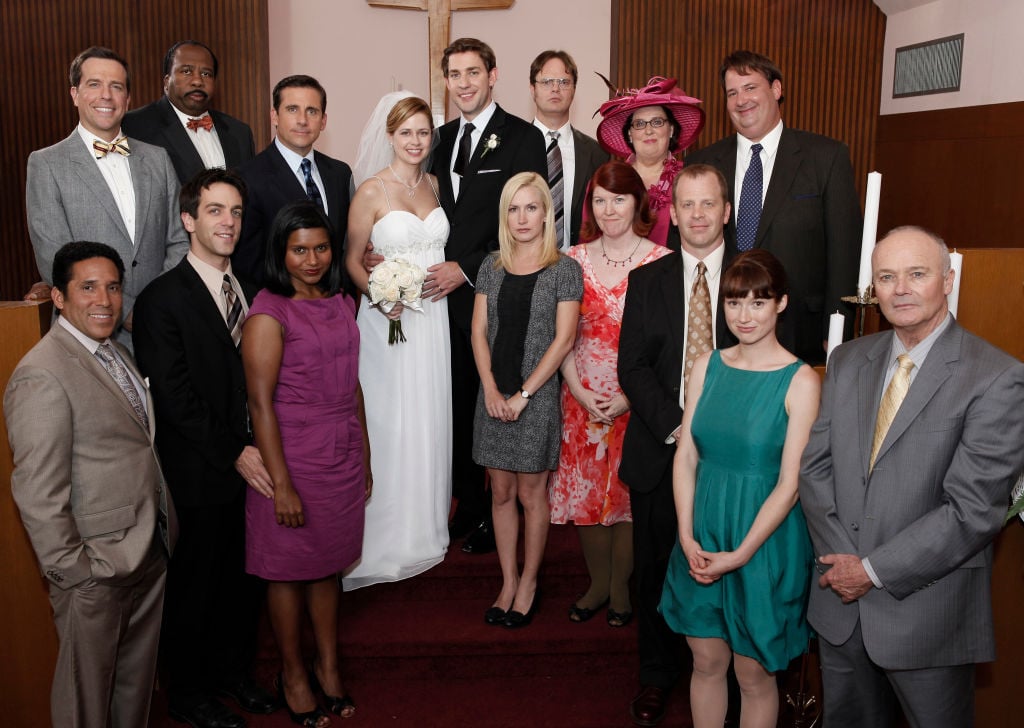 Krasinski is behind an 'Office' reboot
During an interview with ET to promote his new film, A Quiet Place Part II, Krasinski was asked about the possibility of a reunion of The Office. "I hope so," he said, adding, "I've been yelling it from the rooftops that I want to do it, I can't wait to do it, but I don't know." 
If an Office reboot every comes to pass, Krasinski is more than happy to put it in the capable hands of the writers, despite having his own success as a writer.
"That's the beauty of it," he explained. "The beauty of The Office is I would not go near that," he said about being involved with writing. "That is holy ground. No, no, no, the writers were the reason why our show was successful, I think. They were so good at writing these characters, writing these circumstances that if they can come up with a way to bring us all back, no matter what it is, I'll say yes because I know that they'll come up with something great."
Krasinski recalls his audition
With the show premiering 15 years ago, Krasinski reflected on the audition process and the chemistry he shared with Jenna Fischer.
"I think that certainly the audition process for me was otherworldly," he explained. "It was from another planet. I mean, I was a waiter at the time. Doing a scene with Rainn [Wilson] for the first time. Again, I was a waiter when I got that job, so I was pretty sure I was on the next plane out of there."
As for his experience auditioning with Fischer, Krasinski definitely felt a connection. "I very vividly remember seeing Jenna walk in to show up for her audition and not even saying two words to her, I knew that she was gonna get the part," he explained.
The actor continued, "And I just said, if I get to audition in this room with that girl, I have a shot. I didn't get to audition with her and then the last 20 minutes they were like, 'Just audition with this one girl.' I said, 'Oh my god, it's Jenna Fischer. If I get to audition with her, I might have a chance.' She nailed it and I just came along for the ride."
The show meant a lot to him
Krasinski shared in a March 2020 interview with Esquire magazine how much the show means to him. Given his amazing experience, he noted at the time how a reunion would be a no-brainer.
"The Office was absolutely everything to me. I mean it is my beginning and my end," Krasinski explained. "I'm pretty sure at the end of my career I'll still be known for Jim."
He added: "That was my first experience with Hollywood. It was the first creative family I've ever had. In many ways, they will always be the most important people in that most important experience in my career. So yeah, if they did a reunion, I would absolutely love to do it."