John Krasinski Jokes About 'The Office' Fans Being Upset He Won't Share What He Wrote in Pam's Teapot
The love story between Jim (John Krasinski) and Pam (Jenna Fischer) have many great moments on The Office. One of the most celebrated is when Jim gave Pam a teapot for Christmas.
He wrote her a note and it's still a mystery to everyone but Krasinski and Fischer. Krasinski recently joked about fans being disappointed by him keeping their secret.
John Krasinski's note to Jenna Fischer was in Pam's teapot
The episode "Christmas Party" showed the office celebrating the holiday by doing Secret Santa. Everyone had to get a gift under $20 for someone. Luckily Jim was Pam's Secret Santa.
He decided to get her a teapot filled with things from their time together. She almost doesn't get it when their coworkers decide to do a Yankee Swap. It also doesn't help that Michael (Steve Carell) got an iPod and everyone tries to get it, including Pam.
She does get the teapot in the end. However, there is one part of the gift she doesn't see until the end of the show. That's the note Jim wrote for her.
It doesn't come into play until later. In season 9, the documentary film crew helps Jim by putting together clips of him and Pam. Pam finds out from that there was a note in the tea pot. He then hands her the note and she reads it. However, fans still don't know what it says.
Fischer said the note was his goodbye
Fischer and Angela Kinsey talked about the episode on Office Ladies. The actress didn't give the exact words of the note to listeners, but she did say what it meant to her.
"I'm going to say something that I've never said before, I also feel like I'm maybe going to cry," Fischer said. Kinsey asked if she was going to reveal what was in the note because none of the cast members know what it said.
"I'm the only one who knows and John knows [what the card said]," Fischer said. "In that episode in season 9, I believe Greg [Daniels] suggested to John that he write a personal message from himself to me just saying what our time together on The Office meant to him."
She added, "Because we were wrapping up filming. We were wrapping up the series and we were all so emotional at that time you know." Fischer later said, "That was his goodbye."  
He joked about fans still wanting to know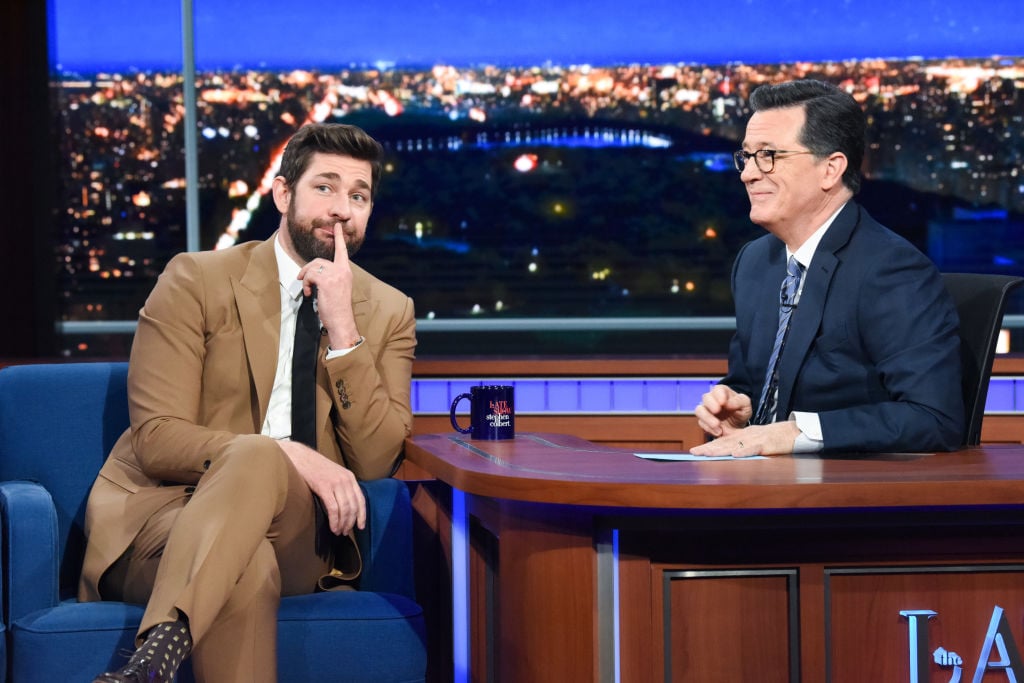 There are fans who are dying to know what the message said. Krasinski is still not giving them what they want.
"I just wrote it and she read it the first time on camera. So it was a really personal thing just for her," he said on Live with Kelly and Ryan. "That's just for her."
The good thing is Fischer did feel comfortable saying some thing about the note. However, Krasinski is disappointing fans but he can joke about it. "Everyone's like 'Awwww, seriously though, what did it say? WHAT DID IT SAY!" he said.
Kelly Ripa asked him if it was weird that she desperately wants to know. He answered, "Yeah, why do you think it's on 24 hours? 'Cause I just hooked you again!"
The Office fans may never know the exact words on the note. But at least they now know it's about the actors' time together.