John Krasinski Lived in $1 Million Bachelor Pad During 'The Office' Years
When celebrities come to my mind, so do their often wealthy and lavish lifestyles. Shows like MTV's Cribs have given the world a new perspective on just how rich the rich and famous can be. However, not all successful celebrities choose to live so extravagantly. So, how does this involve John Krasinski?
John Krasinski lived in a $1 million bachelor pad during 'The Office' years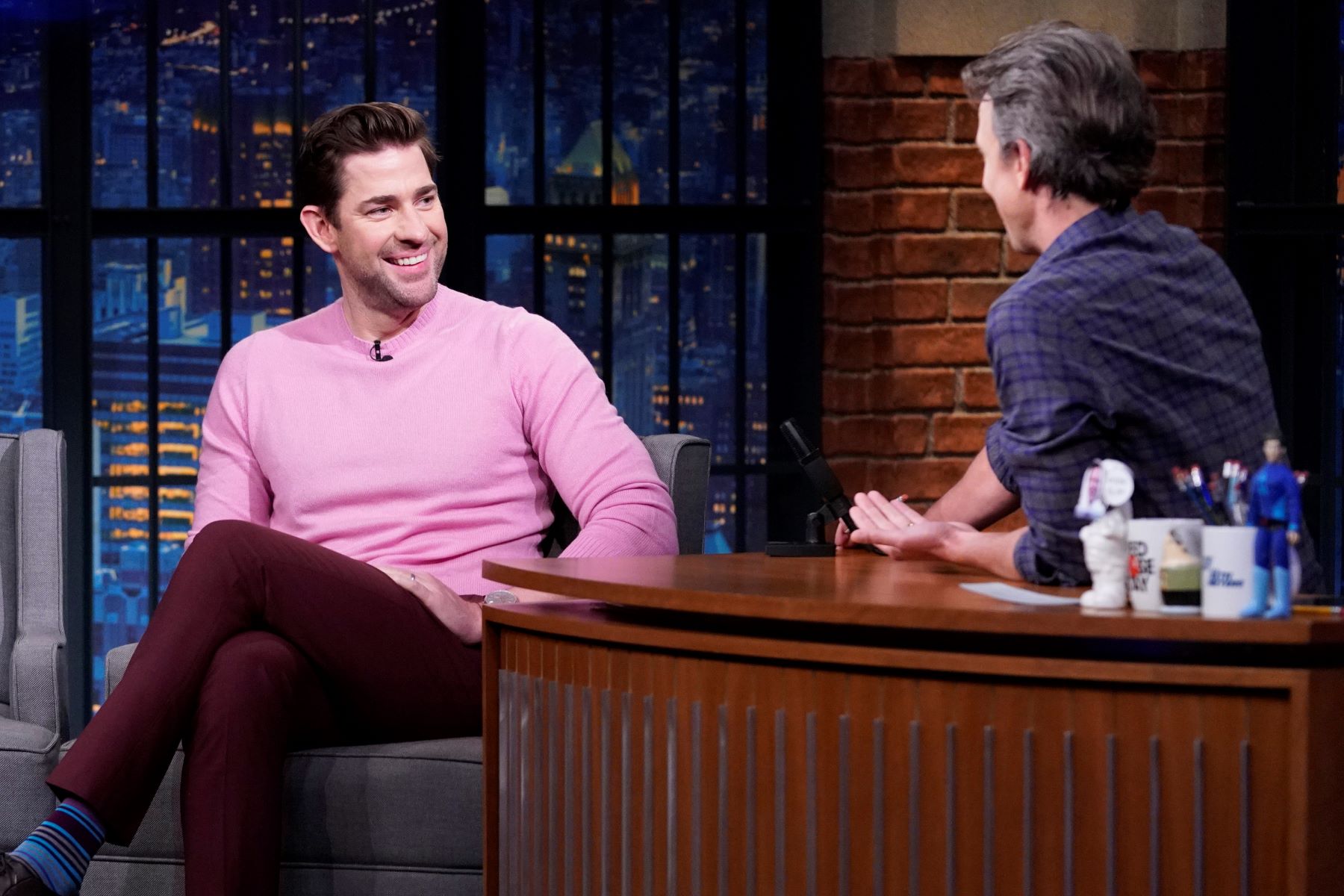 Best Life's "25 Celebrities Who Live in Surprisingly Modest Homes" revealed that quite a few popular A-listers have opted for homes that are more humble. On the surprising list is John Krasinski, but things definitely haven't always been this way.
To this day, Krasinski is still undoubtedly associated with NBC's The Office. Cast to play the part of Jim Halpert, the iconic role that lasted for nine seasons, put the actor and his career on the map. 
Much of Krasinski's character on The Office revolved around his on-screen romance with Pam Beesly. Through the ups and the occasional downs, fans and followers of the popular TV show rooted for Krasinski and his character until the show sadly came off the air in 2013. 
During this time of Krasinski's life, he lived in a bachelor pad valued at $1 million. With two bedrooms and two bathrooms, the space was perfect for Krasinski at the time. Not to mention, the home was only a few seconds from Los Angeles' infamous Sunset Boulevard. 
However, when things started to get serious with his beau, Emily Blunt, Krasinski decided to ditch the space that had been his home while filming The Office. Unfortunately for Krasinski, as Forbes highlighted, he actually lost money when he finalized the sale. 
More recently, Krasinski and Blunt have purchased a beautiful but modest estate in Ojai, Hollywood. A little under two hours from LA, the four-bedroom home built in 1982 seems like a good fit for the married couple and their two daughters. NBC's feature on the property revealed that the estate is powered by solar energy and is all-around eco-friendly. 
A closer look at Krasinski's career and net worth
Despite coming off the air a decade ago, people worldwide still religiously watch The Office. In light of John Krasinski's success on the show, some may have been surprised when the actor revealed on The Late Show with Stephen Colbert that before The Office took off, he was contemplating quitting acting. 
Fortunately, that never happened, and his fans and followers have enjoyed watching Krasinski in an array of roles since The Office. In 2016 Krasinski landed roles in titles like 13 Hours and The Hollars.
The following year Krasinski took the screen as Attorney Auerbach in Detroit. Then, 2018 would mark Krasinski's monumental and unforgettable performance in A Quiet Place. Acting, directing, producing, and writing, Krasinski's work did not go unnoticed and received many award nominations. 
Since the film's premiere, Krasinski and the cast have produced a sequel, A Quiet Place II, which officially premiered in 2020, but a wide release was delayed until 2021 due to the Coronavirus (COVID-19) pandemic. More recently, Krasinski's fans have been able to watch him on Amazon Prime Video's Tom Clancy's Jack Ryan. It is no wonder the star's net worth is valued at $80 million.
What is John Krasinski currently doing?
John Krasinski's passion, motivation, and dedication for acting and the business is evident. Naturally, he hasn't really stopped working. This past year Krasinski showcased his voice acting skills in DC League of Super-Pets. Looking ahead, Krasinski has seemed to wrap filming on an upcoming movie titled Imaginary Friends. 
Though it began as rumors, the suspicion and speculation surrounding Krasinski and the upcoming Fantastic Four film also seem to be true. Fans can look forward to seeing him take on the role of Reed Richards in the Marvel movie expected to roll out in 2024.
RELATED: 'The Office' Kept a Huge Jim and Pam Surprise Moment Secret From NBC so the Network Wouldn't Spoil It for Fans