Is John Krasinski in 'A Quiet Place Part II'?
Actor John Krasinski promoted his latest film, A Quiet Place Part II, in May 2021. But his character didn't survive the first installment of the horror franchise. How was Krasinski involved in the sequel, and what did audiences learn about the film from its final trailer?
John Krasinski starred in 'A Quiet Place'
Krasinski is best known to many for his starring role as Jim Halpert in the U.S. sitcom The Office. Since the series ended, he continued to act in TV series and films. However, he didn't have much box-office-breaking success until he starred in the horror film A Quiet Place.
In the movie, Krasinski portrays Lee Abbott, a father and husband who will do anything to protect his family from the alien creatures who've taken up residence on Earth. Staying silent is the best way to avoid them, which the family learns to do. At the end of the film, Lee sacrifices himself to save his daughter.
He also wrote and directed the film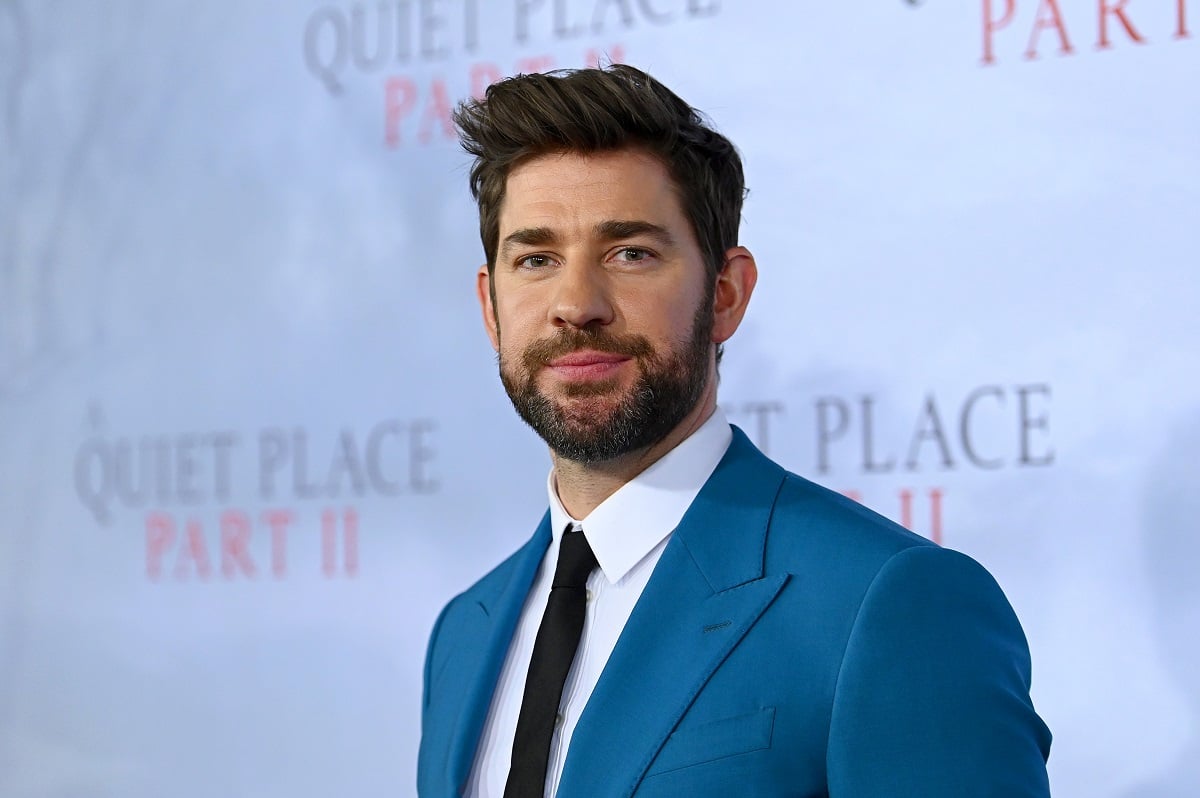 Not only is Krasinski the star of the film (alongside his wife, Emily Blunt), but it was a labor of love for him. He co-wrote the screenplay, directed the movie, produced it under his Sunday Night Productions company, and even performed the motion capture work for the creatures.
"This is a metaphor for parenthood that explores the idea of 'what would you really do for your kids?,'" Krasinski told IGN of what A Quiet Place meant to him. "I connected more personally to the plight of the family than to the fact that it was a scary movie."
Krasinski announced the 'Quiet Place' sequel
RELATED: 'A Quiet Place 2': This is What Convinced John Krasinski to Make a Sequel
Following A Quiet Place's critical and box-office success, Paramount sought out sequel opportunities. ""We were both really reluctant and unnerved at the idea of trying to do another one," Blunt told Variety. "A lot of people came into the studio and tried to pitch ideas and we were both like, 'We're not going to do it.'"
Krasinski eventually took the reigns, writing and directing the sequel, A Quiet Place Part II. "I had this small idea, which was to make Millie the lead of the movie," he said of actor Millicent Simmonds, who played Lee's daughter, Regan. "Her character opens the door to all the themes I was dealing with in the first movie."
How is Krasinski in 'A Quiet Place Part II'?
A Quiet Place Part II filmed in 2019, but experienced release delays due to the coronavirus (COVID-19) pandemic. When it debuts in theaters on May 28, 2021, it will have been nearly two years since shooting took place. However, those who've been following its promotion know that Krasinski returns in the sequel.
Though Lee died in A Quiet Place, Krasinski appears in the opening scene of the trailer, in a flashback sequence from before the first film. "I wasn't really going to do a second one because the first one was such a personal experience," he said on The Ellen DeGeneres Show in 2020. "But it was really important for me to continue the metaphor and we actually start dealing with how this all started."