John Krasinski Says He'd Love to Do an 'Office' Reunion: It Was 'Everything to Me'
If there's ever a reunion of The Office, John Krasinski is totally on board to be part of it. In fact, he has such a fondness for the series that made him a star, he admits it "was absolutely everything" to him.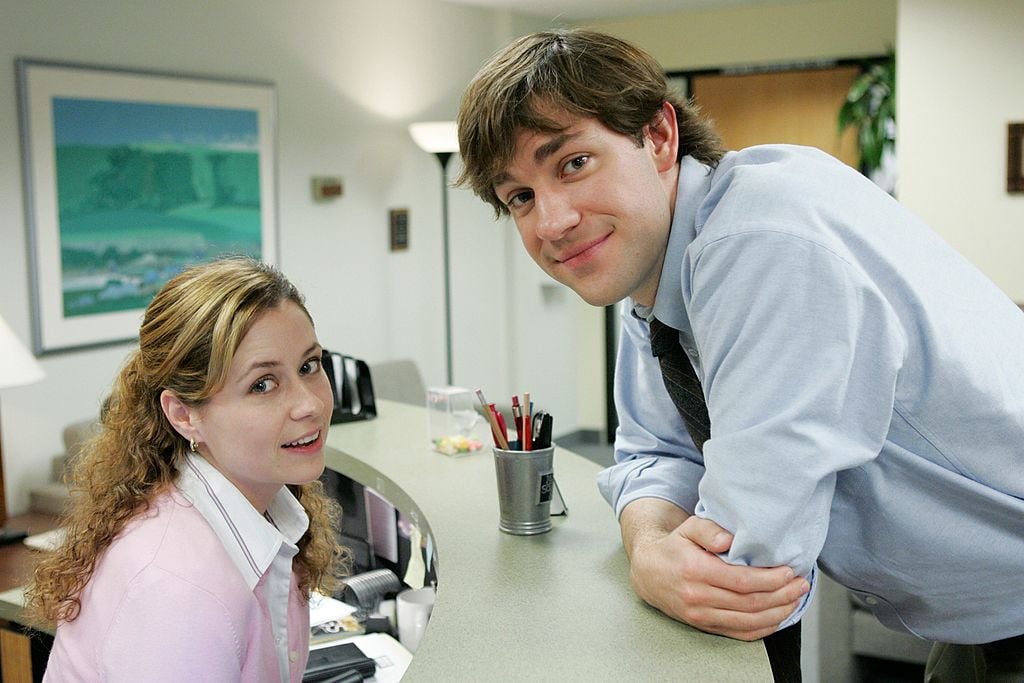 Krasinski says he'd love to do a reunion of The Office
Krasinski is game for a reunion because the show means so much to him. While there are no plans to do an Office reunion, he wouldn't hesitate to get back together with his Dunder Mifflin office mates.
"The Office was absolutely everything to me. I mean it is my beginning and my end," he shared during an interview for the March 2020 issue of Esquire. "I'm pretty sure at the end of my career I'll still be known for Jim."
He continued: "That was my first experience with Hollywood. It was the first creative family I've ever had. In many ways, they will always be the most important people in that most important experience in my career. So yeah, if they did a reunion, I would absolutely love to do it."
After The Office ended there were obstacles with getting cast
Krasinski loved his time on The Office and when it ended, he explained, there were some challenges with getting cast. It was a problem that he could totally understand, however.
"The Office was so big at the time, but I think a lot of people were afraid to cast certain cast members in anything else because they were just known as that one thing, which I completely understood," he explained. "It wasn't an aggressive anger towards it. It was just a reality that I think I wasn't, if I'm honest, genuinely prepared for."
When the series ended, he worked on writing and directing and finally a director saw beyond him being Jim Halpert and cast him in a big film. Michael Bay cast him in 13 hours and Krasinski was thankful Bay took a chance on him.
"No one wants to be first in this business. I certainly was not the first choice for that movie. Michael really was the one who gave me that shot," the actor shared.
His co-stars are game for a reunion too
During a December 2019 episode of The Ellen DeGeneres Show guest-hosted by The Office star Ellie Kemper, she chatted with co-stars Jenna Fischer and Angela Kinsey and asked their thoughts on a reboot or reunion.
"I would not do an Office reboot," Fischer answered. "But I would love to do a reunion special episode. I'd like to get us all together again."
Kinsey was a little more flexible, explaining, "I would do anything they called me to do. So if you want to call me, I'm around." Kemper agreed, saying, "I will be there. So Angela and I are rebooting The Office!"
Will there ever be an Office reunion?
Office showrunner Greg Daniels had explained in October 2019 why he didn't think a reboot was in the cards. "It was such a perfect thing that I would hesitate to open it up. We got the chance to end it the way we wanted to end it. It wasn't like we were interrupted in the middle of a run or something. So in a sense it's completely an artistic whole. But, that said, I don't know, the cast every now and then talks about getting back together in some form, but I don't see it being a reboot like the way Will & Grace was rebooted," he told EW at the time.
Daniels added, "My biggest concern would be disappointing the fans. People will watch the entire series and then roll right into watching it again, and to me that means we ended it properly."