John Krasinski's 'Some Good News' Show Is Just What Everyone Needs Right Now
During the coronavirus (COVID-19) pandemic, people are desperate for any bit of good news, which seems to be in short supply. Thankfully, actor John Krasinski is stepping up in a big way to fill that need with an amazing YouTube show called Some Good News — and it's guaranteed to brighten your day, if only for a brief moment. It's definitely the content people are needing right now.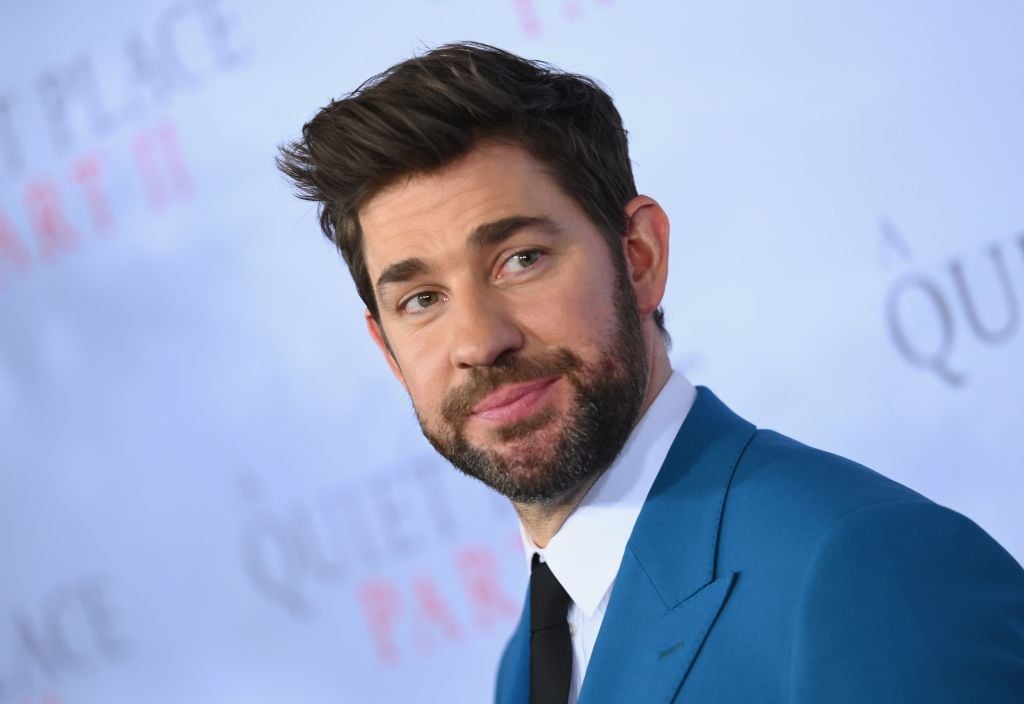 Krasinski asked people to submit stories
Last week, Krasinski took to Twitter to put out a call, tweeting, "Alright everybody, how about #SomeGoodNews ! Send me the stories that have made you feel good this week or the things that just made you smile!" There was a flood of responses to his request, with some truly uplifting stories that show positivity still exists during an uncertain time.
It turns out the actor was using these feel-good stories as content for a new YouTube show, as he shared the premiere episode on social media, noting, "This week I asked you all to send me #SomeGoodNews… And look what happened!"
His show is just what everybody needs
That simple request provided plenty of options for Krasinski to highlight on his show Some Good News. The actor, dressed in a suit jacket and tie, delivers some of those stories in a news format, with a hand-painted sign reading "SGN" n the background, painted by his daughters, Hazel and Violet.
He admits that he has "no idea" what he's doing but it doesn't much matter, as everyone is looking for good news these days.
"For years now, I've been wondering, why is there not a news show dedicated entirely to good news?," Krasinski asks. "Well, desperately seeking my fix somewhere else, I reached out to all of you this week, asking — nay, begging — for some good news."
He continued, "And boy, did you deliver. After reading those replies and the incredibly heartwarming stories that came with them, I thought, 'All right. Enough is enough, world. Why not us? Why not now?' So, ladies and gentlemen, this is your fault, and this is SGN. I'm John Krasinski, and if it isn't clear yet, I have absolutely no idea what I'm doing."
Krasinski shares uplifting stories
It's been a difficult time, Krasinski admits, but he feels his show could ease some of the worry. "Without question, we are all going through an incredibly trying time, but through all the anxiety, through all the confusion, all the isolation, and all the Tiger King [Netflix's hit documentary], somehow the human spirit still found a way to break through and blow us all away," he shared.
His homemade newscast features stories that came from his fans' tweets, with praise for the healthcare community, uplifting examples of people helping out others, and some examples of love in the time of coronavirus.
Krasinski also spoke with 15-year-old cancer survivor Coco, who had just finished her final round of chemotherapy. She returned home from her final treatment to her street filled with cheering neighbors. "You are my newest and biggest hero," Krasinski told her.
Krasinski featured a 'The Office' reunion
As if all of that feel-good news wasn't enough, Krasinski also interviewed his The Office co-star Steve Carell, and the two reminiscing is sure to bring a smile to the faces of the show's fans.
"We are trying to start a news network just for good news, and boy, are you good news," Krasinski tells Carell. They went on to share some of their fond memories from favorite episodes and discuss behind-the-scenes goings-on from the series.
The actor ended his show by signing off, saying, "I'm John Krasinski, this is SGN, asking you to remember that no matter how tough life can get, there's always good in the world and we will see you next time. Good night."
"We might just do this again," the end credits teased.