John Legend Admits to Being a Cheater Before Meeting Chrissy Teigen – 'I Was Dishonest and Selfish'
John Legend and Chrissy Teigen seem to be one of Hollywood's most solid couples. They have two children together and rarely find themselves with scandals that could threaten their relationship.
However, Legend and Teigen did not always have this much success with love. In fact, Legend recently admitted he had a cheating past. Read on below to find out what he said about this and how things became different when Teigen came into the picture.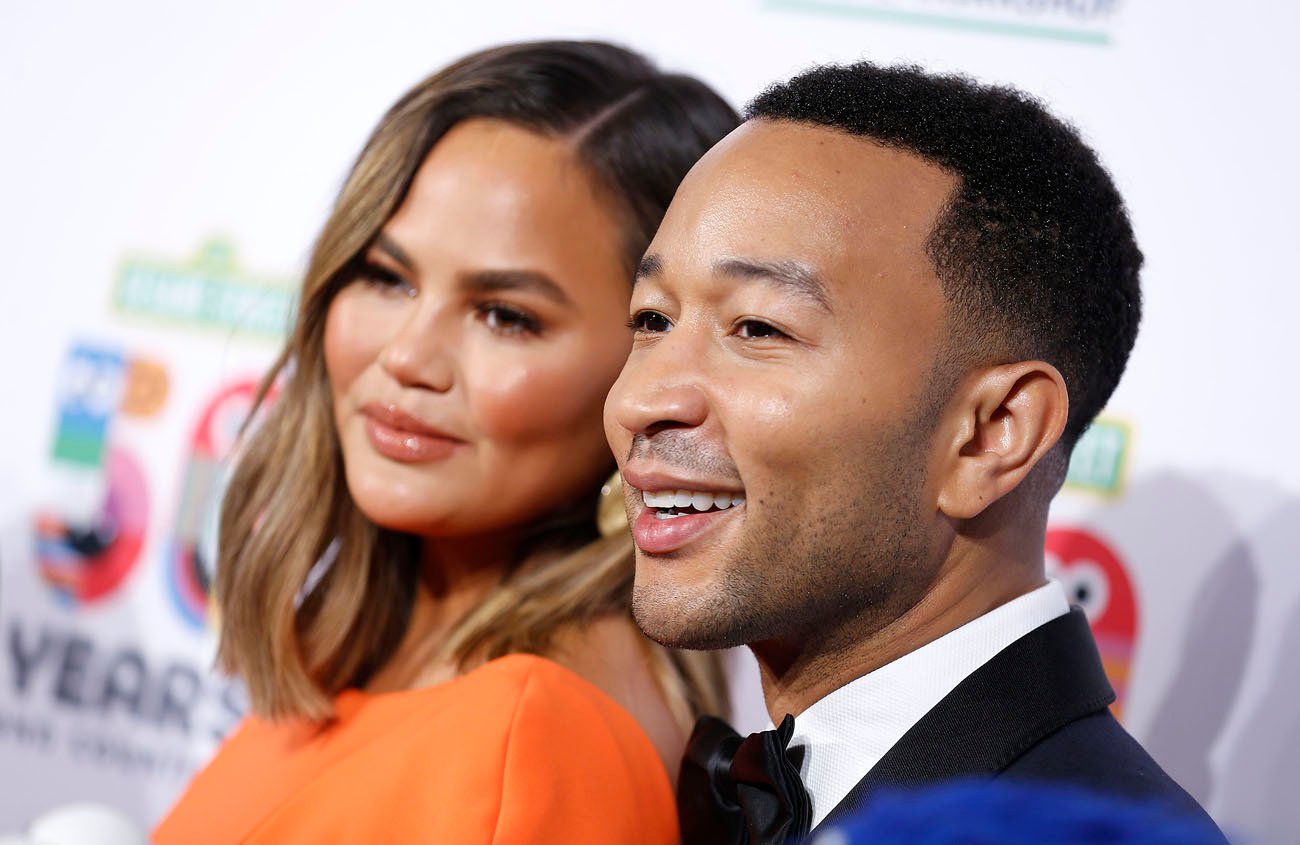 How did John Legend and Chrissy Teigen meet?
Legend and Teigen first met in 2007 when she appeared in his music video for the song "Stereo."
She recalled the experience to Wendy Williams in 2014, "We did the music video, we were together for like 12 hours. We spent the entire day together, me in my underwear and him in a full suit, and I went to go say goodbye to him, to his hotel and we didn't ever say goodbye that night."
That same year, she also told Cosmopolitan she and Legend ate In-N-Out burgers together after the shoot and "hooked up."
In 2011, Legend and Teigen got engaged. They tied the knot two years later. Then, they welcomed two children: Luna (born 2016) and Miles (born 2018).
Legend admits he was a cheater in his past relationships
Legend and Teigen seem to have a good handle on their marriage, but Legend recently revealed he used to be a different man before meeting Teigen.
Speaking to Dax Shepard on an episode of the podcast "Armchair Expert," Legend admitted to being unfaithful in his past.
"I did have a history with [infidelity], especially in my 20s," Legend said. "I think what happened for me, you go through a lot of your life in your teens and I was younger than everybody in high school and college [because I skipped two grades after being homeschooled], and so I just didn't get a lot of girls. When I started to get that attention, I loved it."
He explained he also found a loophole to not have his actions branded as cheating. Legend shared, "I escaped 'technically cheating' by keeping my relationship ill-defined. But it was really cheating. I definitely was dishonest and selfish."
However, at some point, Legend realized he would be "happier being faithful and being in love with one person."
How do Legend and Teigen make their relationship work?
In the beginning, Legend and Teigen seem to work out well because Teigen gave Legend a lot of room to be himself.
She told Cosmopolitan, "The worst thing you can do is try to lock someone like that down early on, then have them think, 'There's so much more out there.' I played it cool for a long time. Never once did I ask, 'What are we?' Marriage was never my goal, because I've never been very traditional. I was just happy to be with him."
The couple had a brief breakup at one point when Legend was stressed out about his tour. However, they quickly rekindled their romance and have been working on their relationship ever since.
In an interview with Martha Stewart Weddings, Legend revealed what makes their marriage work so well.
"We actually really love and respect and admire each other. I think that's the foundation of who we are as a couple and we actually enjoy each other's company," he shared.
Legend also added that a little humor goes along way as well, saying, "My wife makes me laugh all the time. I make her laugh occasionally. Everyone knows she's funnier than I am."