John Legend Explains How He and Chrissy Teigen Make Their Marriage Work
Musician John Legend credits the success of he and Chrissy Teigen's marriage to a few simple but important things.
John Legend and Chrissy Teigen among the cutest celebrity couples. But the beloved pair do a number of things to make it work, according to Legend. Keep reading to learn what Legend says he and Teigen do that makes their marriage so successful. 
During an interview with Today, 40-year-old Legend explained what makes his marriage to Teigen work, according to Martha Stewart Weddings.
"We actually really love and respect and admire each other. I think that's the foundation of who we are as a couple and we actually enjoy each other's company," he said.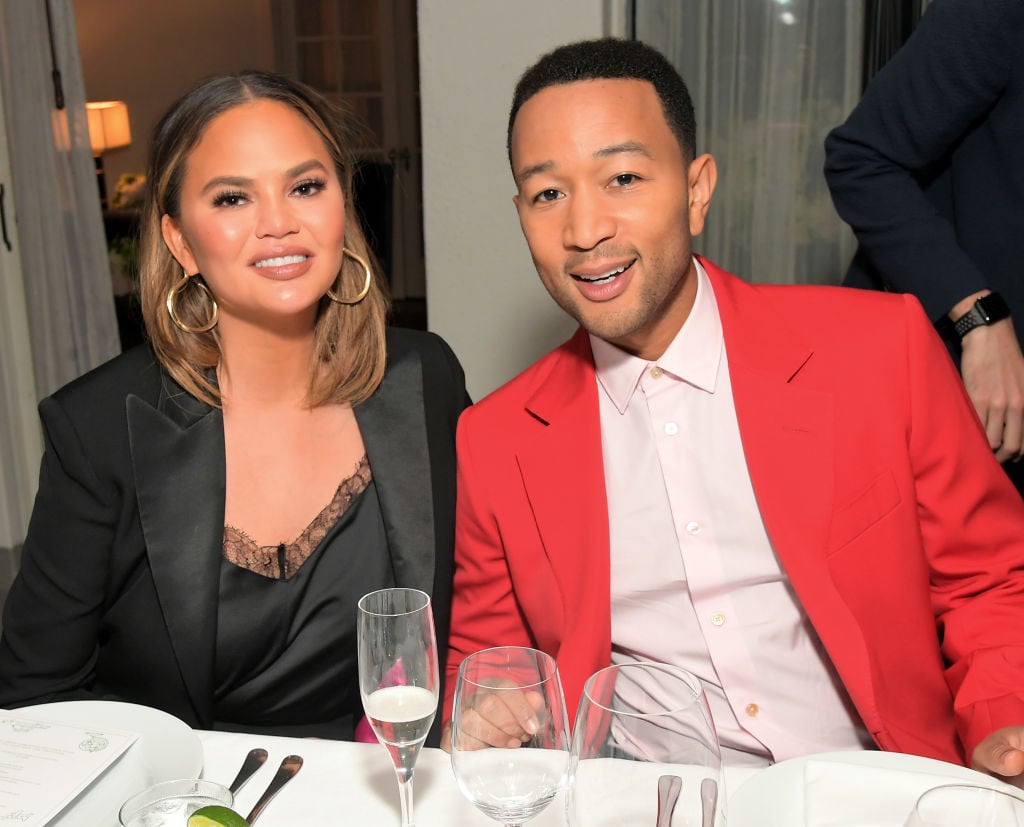 Humor's another big part of their relationship. 
"My wife makes me laugh all the time. I make her laugh occasionally. Everyone knows she's funnier than I am," Legend said. 
Teigen, 33, makes millions of people laugh on her Twitter and Instagram where she often posts hilarious quips about her daily life. She started her career as a model and over the years has become a cookbook author and TV show host.
The couple almost broke up
It's surprising to learn Teigen and Legend almost broke up once given how in love they are with each other. Legend explained on Twitter he tried to break things off once with Teigen. How did she respond to her then-boyfriend? She refused. Teigen took to her own Twitter account to explain her side of the story. 
"It wasn't [sic] a a typical breakup. He was on tour and his voice hurt and he was being a whiny face about everything and so yeah, I was like 'no,'" she said. 
They broke up for all of 30 minutes before getting back together. The couple went on to marry in 2013 and have two children together: a girl named Luna, 3; and a boy named Miles, 1.
How did Chrissy Teigen and John Legend meet? 
They met in 2007 while filming the music video for Legend's song, "Stereo." Teigen walked in on Legend wearing only his underwear. In a 2014 interview with Cosmopolitan, Teigen recounted her first meeting with Legend.
"I walked into John's dressing room to meet him, and he was ironing in his underwear," she remembered. "I said, 'You do your own ironing!?' He said, 'Of course I do.' I gave him a hug," Teigen added.
After they completed filming on the music video, they went back to his hotel room, ate burgers from In-N-Out and one thing lead to another and they "hooked up" as Teigen said. 
A few months later, Teigen joined Legend on tour where they got to know each other. 
Legend later said he didn't immediately think he'd marry Teigen when he first met her. "I wasn't like, 'This is the woman I'm going to marry' from day one," he told Entertainment Tonight in 2014. "I'm the kind of person who needs to grow into that feeling. It was probably a couple of years in when I could already see us being together forever."