John Legend Just Left an NSFW Comment on Chrissy Teigen's Instagram Post
John Legend and Chrissy Teigen have always been open and transparent about their lives. They've gotten candid about their fertility hardships, and earlier this year, they were open about tragically losing their son Jack to miscarriage.
Though Teigen is often upbeat and lighthearted, she's been open about post-partum depression and her mental health after losing Jack. Thankfully, the pair, who have been together for well over a decade, know what it takes to bring joy and cheer to each other's lives.
Legend, just hilarious, posted an NSFW comment on Teigen's Instagram account.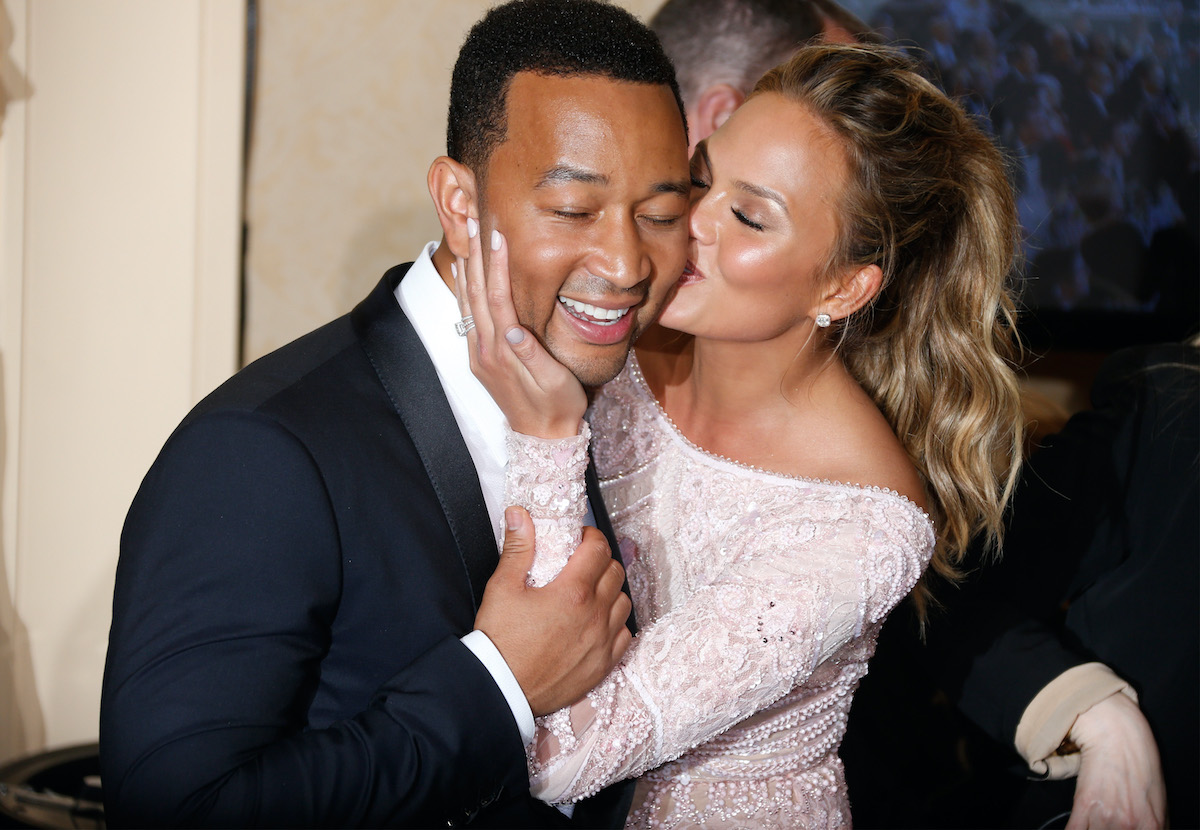 John Legend and Chrissy Teigen met on a music video shoot
Legend and Teigen have been together for 13 years and married for seven years. The pair initially met when they were working, but sparks flew. Teigen, a 21-year-old model at the time, had been called in to star in Legend's music video for his song "Stereo."
When the Cravings author went backstage on set, she caught the singer ironing his underwear, and they shared a good laugh about it. They worked on the video and later engaged in what they called a "causal hookup" and some burgers and fries. However, sparks continued to fly, and the pair kept seeing each other. Teigen even says she learned to cook that year because she wanted to impress the "Green Light" singer, but she didn't have any money.
Since they were both so young and things were causal at first, Legend immediately became overwhelmed with the intensity of their bond. He even attempted to break up with the chef/model, but Teigen refused to let it happen.
RELATED: Chrissy Teigen and John Legend Break Up: How The Iconic Couple Almost Split For Good While Dating
This is when John Legend knew he was ready to marry Chrissy Teigen
Legend finally popped the question in 2011 during a romantic trip to the Maldives; he even recalled being nervous she would see the ring when airport security checked his bags. Thankfully, it turned out to be the best surprise.
"I don't think there was one particular moment," Legend told Oprah Winfrey during an appearance on Oprah's Next Chapter. "But, I knew I loved her. I knew that I could see myself living with her and spending time with her forever. I knew i could envision us having kids together and I felt like it was time to propose. She didn't pressure me, she didn't say, it's time to put a ring on it. I felt like, it's time for us to get married."
John Legend just left a NSFW comment under Chrissy Tegien's Instagram post
Now years later, with children and increasingly hectic careers, Legend and Teigen still know how to keep the sparks flying. The 35-year-old shared a photo of herself in her underwear snuggling one of the family's dogs on Instagram.
She captioned the photo, "f**k it! ♥️." Legend quickly hopped on the platform to respond to his wife, with an NSFW message that reads, "Don't mind if I do."
It's good to see that they are in a good place after going through so much this year.