John Legend Will Livestream a Concert March 17 at 4 p.m. ET
John Legend will offer some entertainment for everyone at home self-isolating on March 17.
With "social distancing" in full swing in order to slow the spread of coronavirus (COVID-19), fans of live music may be getting restless. Sure, you can stream your favorite movies and TV shows, but there's nothing quite like the thrill of a live show.
On Tuesday, March 17, John Legend will do his best to help out on that front. A day earlier, the R&B singer-songwriter announced on Twitter that he planned to livestream a concert from his home on St. Patrick's Day. It will stream in the afternoon on Instagram.
John Legend's concert kicks off at 1 p.m. PT/4 p.m. ET on Instagram Live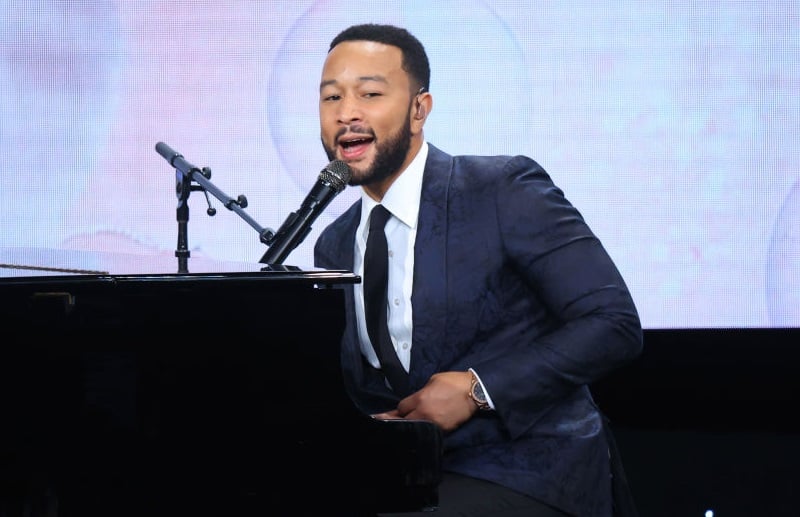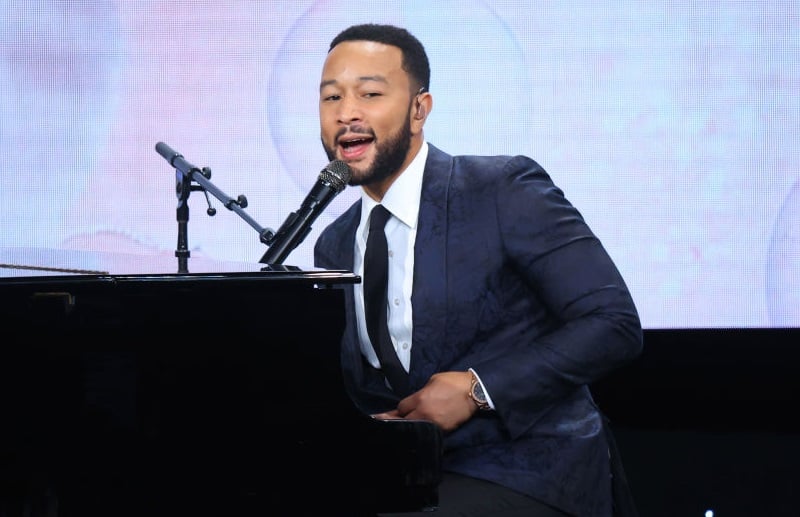 With concerts, festivals (including South by Southwest), and entire tours being canceled to contain the pandemic, artists with large followings have tried to figure out ways to connect with audiences. Chris Martin, the lead singer of Coldplay, came up with a great idea on March 16.
Martin, who said he'd planned to play with Coldplay that day, decided to stream a solo impromptu concert at his home. Legend took note. "My friend Chris Martin did a lovely little concert from home today," Legend tweeted. "I'll be doing one [March 17] at 1 p.m. Pacific time. See you soon."
A few hours later, Legend offered a few more details, saying it would be on Instagram Live at his handle @johnlegend. He added that he'd be taking requests from fans and also asked for feedback about who he should "pass the torch to" on the livestream front.
While we'll have to see which artists will pick up where Legend leaves off, there's another big name in the industry besides Martin who set the table for Legend already.
Legend is following the lead of both Chris Martin and Keith Urban
Martin's informal concert came off quite nicely on Instagram on the 16th. Early on, fans got to watch him tuning his guitar just like he might before performing a track onstage. Later, while beginning "Viva La Vida," he had a false start and had to try it a second time.
Overall, it was a real treat for fans, who got to spend about 30 minutes with Coldplay's lead singer. Later in the day, Keith Urban followed suit with a live set of his own on Instagram TV. Behind him, you could see his wife Nicole Kidman enjoying the show.
So Legend has a few models to work with when he takes to the social media site to perform. It will be interesting to see whether he goes the informal route (like Martin did) or sets up a mini stage with a famous fan seated behind him (as Urban did).
In Legend's case, he certainly has the option of getting a famous spouse of his own (i.e., Chrissy Teigen) involved in the proceedings. And Teigen already said she'd be in attendance.
Before long after Legend's announcement, Teigen was fielding requests (some jokes, some serious) and taking related pitches on Twitter. So fans of Legend's music, Teigen, and their terrific banter have something to look forward to in self-isolation on March 17.
Also see: The Beef That Finally Got Flavor Flav Kicked Out of Public Enemy