John Lennon and Paul McCartney Had Very Different Memories of Writing 'Ticket to Ride'
Though John Lennon and Paul McCartney wrote dozens of songs together in in their Beatles years, they rarely disagreed about which person contributed most to a particular song. And their post-Beatles interviews bear that out.
In the case of "Eleanor Rigby," we have one song that John remembered writing more of than he likely did. (The recollections of Beatles associates back up Paul's claims to the lion's share of the composition.)
With "In My Life," we have an example of Paul recalling writing a bigger piece of the composition than John believed was accurate. But these examples came in the Rubber Soul (1965) era and later. In the earliest days, when they still shared lead vocals, John and Paul wrote more closely together.
After the Fab Four's breakup, John and Paul had rather different memories about how much each contributed to "Ticket to Ride," a track that arrived toward the end of the mop-top era.
John Lennon mentioned Paul McCartney just doing drums on 'Ticket to Ride'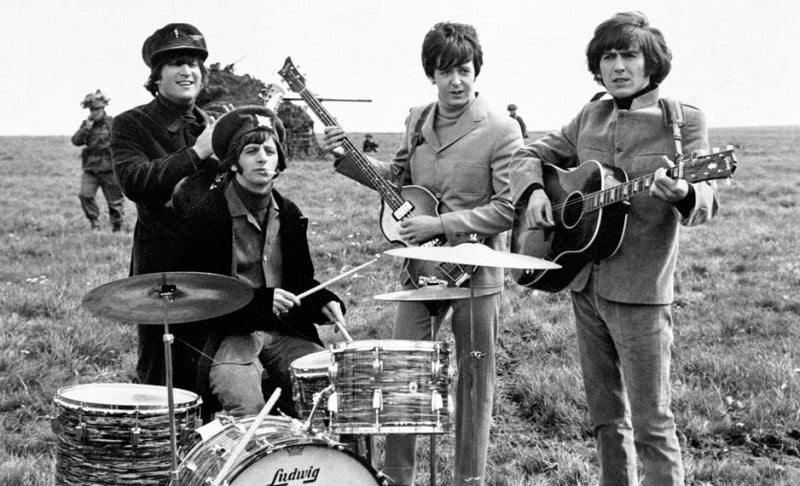 Speaking to Playboy's David Sheff in 1980, John didn't delve too deeply into "Ticket to Ride" when Sheff brought up the song. (Over the course of the book All We Are Saying, Sheff asks John about every song he composed.)
He starts by talking about the song itself, describing it as "one of the earliest heavy metal records made." Beyond that, he merely notes that "Paul's contribution was the way Ringo played the drums."
In an earlier interview (published in the Anthology project), John also pointed out the heavy guitar and drums while speaking about the track as if it were his own. "I used to like guitars," he said. "I didn't want anything else on the album but guitars and jangling piano."
And he brought up the song's power once again. "It's a heavy record and the drums are heavy too," he said. "That's why I like it." When Paul ran down his collaborations with John decades later, he remembered writing sessions for "Ticket to Ride" in much greater detail.
Paul said he wrote a significant chunk of 'Ticket to Ride'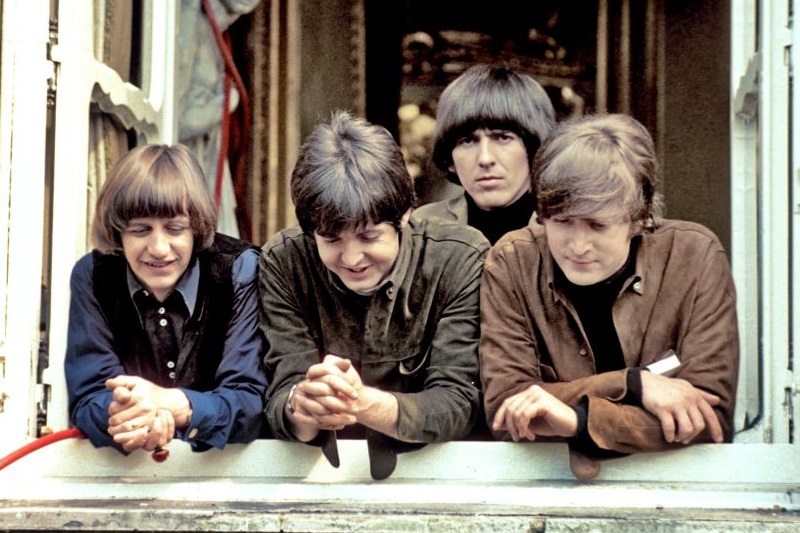 In Many Years From Now (1997), Paul ran through his recollections of the Beatles songs with Barry Miles. And he recalled a lengthy day of work on "Ticket to Ride." Though he acknowledged that "it was John's thing," he said they had "a full three-hour songwriting session" for the track.
"We wrote the melody together; you can hear on the record," Paul told Miles. "John's taking the melody and I'm singing harmony with it. We'd often work those out as we wrote them." As he did for several songs, Paul put the authorship into a percentage.
"Because John sang it, you might have to give him 60% of it," he said. Beatles producer George Martin remembered John playing him an early version of the track a few weeks before they recording it — and he recalled John saying he'd finish it once Paul returned from vacation.
So everyone seems to agree that "Ticket to Ride" was an idea by John that Paul helped finish. Maybe John was merely downplaying Paul's contribution to what became a No. 1 hit — and a song John remained proud of so many years later.
Also see: When The New Beatles Documentary From Peter Jackson Will Hit US Theaters