John Lennon and Paul McCartney Almost Formed a Super Trio With David Bowie
John Lennon and Paul McCartney made up half of The Beatles, arguably the most influential rock band ever. Following the band's split in 1970, the two artists went on separate paths. However, there was a slight chance the two could have reunited in a supergroup with David Bowie. 
David Bowie once called John Lennon his 'greatest mentor'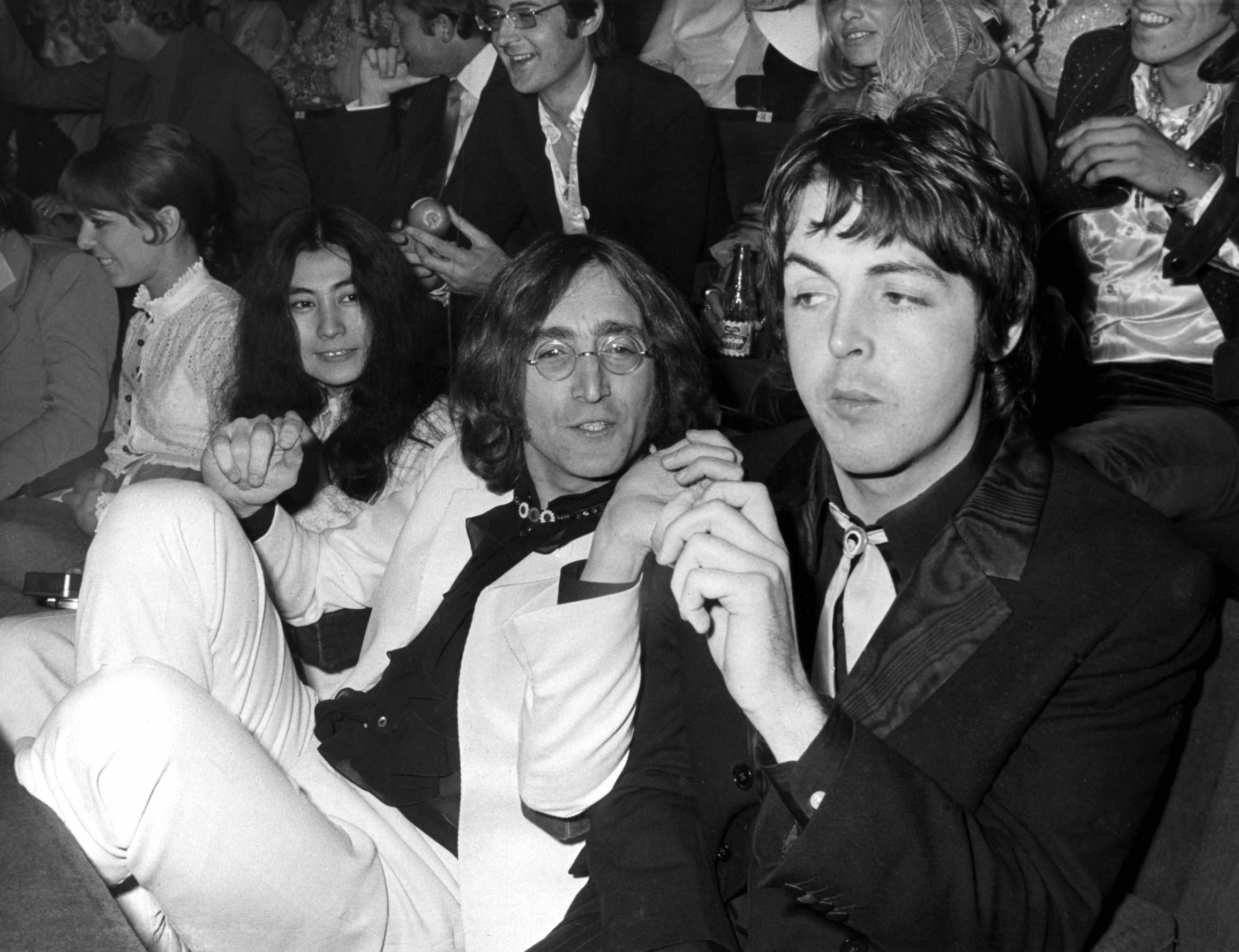 David Bowie was an admirer of John Lennon, and the two became friends after first meeting in the 1970s. The pair worked on a few songs together, including Bowie's "Fame" and his cover of The Beatles' "Across the Universe." The "Starman" singer learned a lot from the former Beatle and, in his commencement speech for Berklee College of Music, Bowie called Lennon his "greatest mentor."
"It's impossible for me to talk about popular music without mentioning probably my greatest mentor, John Lennon," Bowie shared. "I guess he defined for me, at any rate, how one could twist and turn the fabric of pop and imbue it with elements from other art forms, often producing something extremely beautiful, very powerful, and imbued with strangeness."
Paul McCartney and John Lennon almost formed a trio with David Bowie
John Lennon and Paul McCartney had new bands following The Beatles. Lennon was accompanied by Plastic Ono Band, and McCartney was backed by Wings. While the two never made music with one another after The Beatles breakup, Bowie said that there was a possibility that the three of them could have teamed up. In an interview with BBC Radio 6, Bowie recalled the night when the two ex-Beatles suggested forming a trio.
"I was doing like Cecil B. DeMille things, like, cutting out like figures and stage sets, that I could refilm things off the set and then have characters appear actually on my little set. I mean, I was incredibly involved. I was doing cocaine so I could stay up most of the night doing these things. About 3 in the morning there is a knock on the door. John was there and he had Paul with him. The two of them had been out on the town for the evening."
"It was great, we spend the evening just like rapping and talking. There was kind of a strange thing between [the two]. There was a little bit of distance every now and then. But that must have been the first time they'd been back together since the big burst. They actually asked me if would kind of join the two of them and become a trio with them. 'David Bowie and The Beatles', they liked the idea to of 'DBB', that's what we wanted to call it. But the next morning just never came to anything,"
Bowie helped McCartney reconsider his thoughts on Wings
After leaving John Lennon and The Beatles, Paul McCartney teamed up with Wings. While Wings was successful, the band never reached the levels of The Beatles, which McCartney never expected to happen. However, the "Jet" singer said Bowie helped change his mind about Wings. 
"Years later, I remember looking at [Back to the Egg] with Bowie in this old book. One of these who-did-what Hit Parade books, looking it up. It was like number eight in America," McCartney told Reverb. "And I thought most people would give their right bloody arms to be number eight. But eight, and I wasn't satisfied. The Beatles had been number one. This is all right, keeps you going. But yes, a lot of the stuff is underrated because of that."