John Lennon Said It Was Little Richard's 'Howling' That Grabbed Him as a Young Man
When Little Richard (1932-2020) passed away on May 9, the world lost one of rock 'n' roll's true pioneers. And while you'll hear some beautiful words dedicated to his memory, no one can celebrate the man and his legacy better than a run through his explosive early hits.
Tracks such as "Long Tall Sally" (1956) and "Keep a Knockin'" (1958) still come at listeners with a startling intensity over 60 years after their release. If you spend any time looking, you'll find Richard's stamp on bands from The Beatles to Led Zeppelin and beyond.
In the case of The Beatles, Paul McCartney made it explicit with the track, "I'm Down." Paul said he was going for "a corker" in Richard's style with that one. And though he didn't match "Tutti Frutti," he'd done his best.
As for John Lennon, Paul's bandmate and fellow rock legend always counted Richard among the music's all-time greats. John could remember the first time he heard a Little Richard record — and how it affected him.
John Lennon said Little Richard's vocals could 'make your hair stand on end'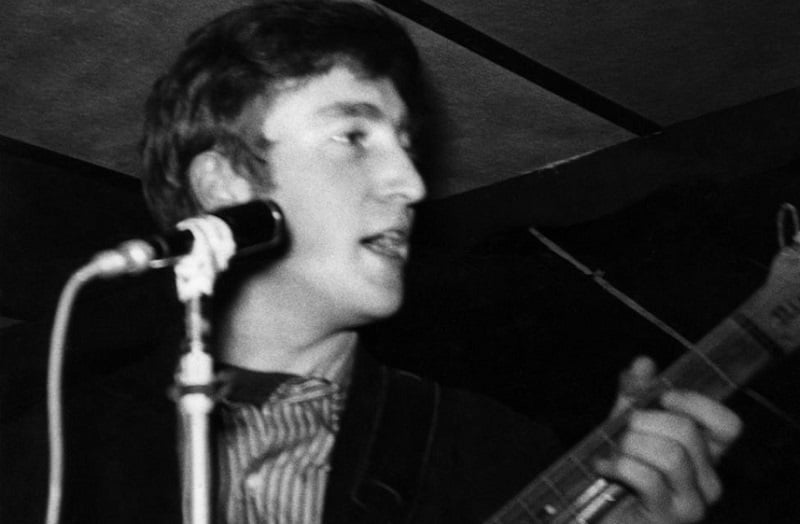 Looking back on his teenage days, John was happy to recall his early heroes (with Elvis Presley and Jerry Lee Lewis among them). And he had Little Richard in the pantheon. In Richard's case, John pointed to his vocals (or, more accurately, his screaming).
"The most exciting thing about early Little Richard was when he screamed just before the solo," John said (via Beatles Anthology). "That was howling. It used to make your hair stand on end when he did that long, long scream into the solo."
And if that praise weren't enough, John could recall where and when he first heard the explosiveness of a Richard record. A friend of John's had been to Holland and returned with a copy of "Long Tall Sally." (This would have been in the late '50s.)
"It blew my mind," John said. "We'd never heard anybody sing like that in our lives, and all those saxes playing like crazy." And he couldn't have known that his own band would share a bill with Richard in the coming years.
The Beatles opened for Richard at a 1962 New Brighton gig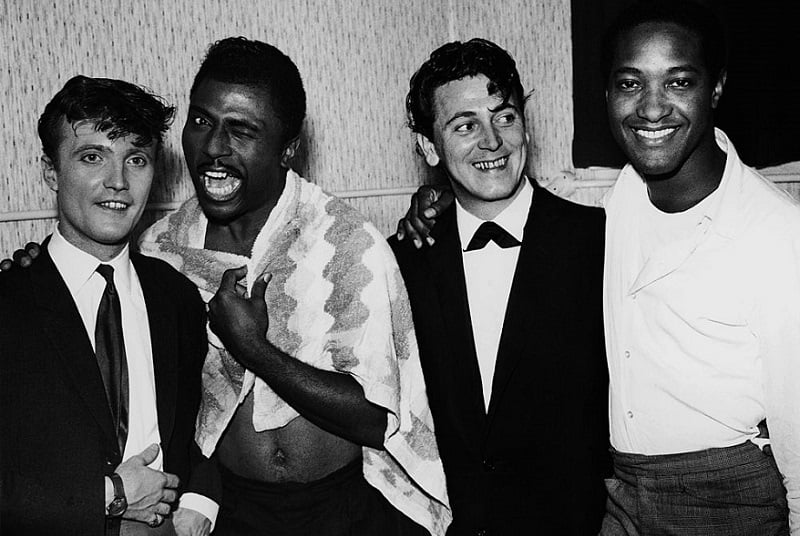 In the early 1960s, after finding their way as a band on stage in Hamburg, The Beatles had the chance to open for Little Richard. Brian Epstein, then managing the Fab Four, had Richard headline the Tower Ballroom in New Brighton in late '62.
The Beatles went on as his opening act. John described being ecstatic about playing on the same bill as one of his heroes. "It's hard for people to imagine how thrilled the four of us were to even see any great rock 'n' roller in the flesh," he said (via Anthology). "We were almost paralyzed with adoration."
By all accounts, Richard acted generously with the Fab Four (as well as other young musicians). And by then The Beatles had earned a bit of the great rocker's respect. "Little Richard did show off a bit in front of us," Ringo said in Anthology. "He'd want to know we were [watching]."
Also see: The 'Dodgy' Move That Soured Paul McCartney and Michael Jackson's Friendship