John Lennon Said The Beatles 'Almost Abandoned' the Song That Would Become Their First Hit
The Beatles emerged in the early 1960s and had their first hit song in 1963. The track "Please Please Me" led to future success for the band, but John Lennon said the fab four "almost abandoned" the track after having difficulty getting it right. 
'Please Please Me' was the first hit for The Beatles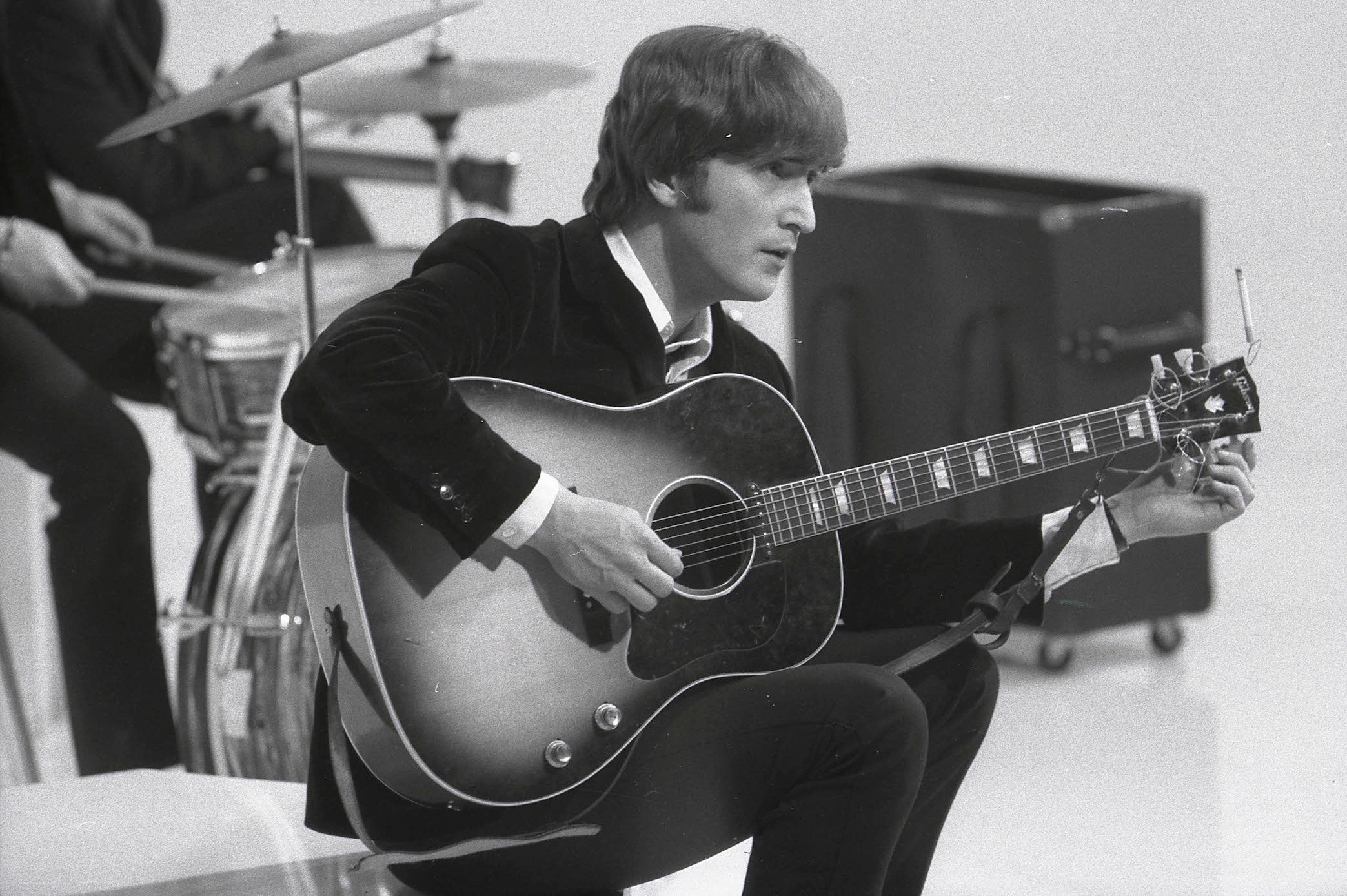 In 1963, The Beatles released  "Please Please Me." The song was their second single in the U.K. and their first in the U.S. The song reached No. 2 on the U.K. Single Chart but did reach No. 1 on two other U.K. charts, causing some debate on whether it is a No. 1 hit. In the U.S., the track reached No. 3 on the U.S. Billboard Hot 100. The song also became the title track of their debut album.
While the song is credited to the Lennon-McCartney duo, it was primarily written by Lennon. In a 1980 interview with David Sheff, Lennon said the song was "completely" his.
​ "'Please Please Me' is my song completely," he said. "It was my attempt at writing a Roy Orbison song, would you believe it? I wrote it in the bedroom in my house at Menlove Avenue, which was my auntie's place."
John Lennon said The Beatles 'almost abandoned' the song before it was finished 
The Beatles recorded the song in 1962 but had difficulty agreeing on how it should sound. Producer George Martin believed that the song needed a faster tempo. This led to several attempts where the fab four tried to get the tempo right. John Lennon said The Beatles became so frustrated with "Please Please Me" that they almost abandoned it. 
"We almost abandoned it as the b-side of 'Love Me Do'. We changed our minds only because we were so tired the night we did 'Love Me Do'," Lennon explained. "We'd been going over it a few times, and when we came to the question of the flipside, we intended using 'Please Please Me.' Our recording manager, George Martin, thought our arrangement was fussy, so we tried to make it simpler. We were getting very tired, though, and we just couldn't seem to get it right. We are conscientious about our work and we don't like to rush things."
Lennon was inspired by several artists while writing 'Please Please Me'
"Please Please Me" is credited by Lennon as his attempt at making a Roy Orbison song. However, Lennon admitted there are also hints of Bing Crosby in The Beatles' track, creating a unique sound that is a hybrid of Orbison and Crosby.
"I remember the day and the pink coverlet on the bed, and I heard Roy Orbison doing 'Only The Lonely' or something. That's where that came from." Lennon shared. "And also, I was always intrigued by the words of 'Please, lend me your little ears to my pleas' – a Bing Crosby song. I was always intrigued by the double use of the word 'please'. So it was a combination of Bing Crosby and Roy Orbison."