John Lennon Urged Frank Sinatra to Sing 1 of His 'Walls and Bridges' Songs to No Avail
John Lennon thought he had the perfect song for Frank Sinatra on his 5th solo album. Frank didn't take him up on the offer.
Frank Sinatra didn't cover much from the catalogue of The Beatles, but he did sing two of the band's most famous songs. The first was "Yesterday," the Paul McCartney-penned track (credited to McCartney and John Lennon) released in 1965.
After the release of Abbey Road (1969), Sinatra picked another winner in "Something," the George Harrison track that was the Quiet One's first A-side on a Beatles single. Sinatra loved "Something" so much he called it one of the greatest love songs ever written.
However, Sinatra didn't realize Harrison wrote it at first, and at least one former Beatle had fun with that. "Frank Sinatra used to introduce 'Something' as his favorite Lennon-McCartney song," McCartney said in Beatles Anthology. "Thanks, Frank."
A few years after the Beatles' breakup, Lennon wrote a song on the Walls and Bridges (1974) album that he thought was perfect for Sinatra to sing. And Lennon pitched the idea to the Chairman of the Board in a 1980 interview.
John Lennon said Frank Sinatra should sing 'Nobody Loves You (When You're Down and Out)'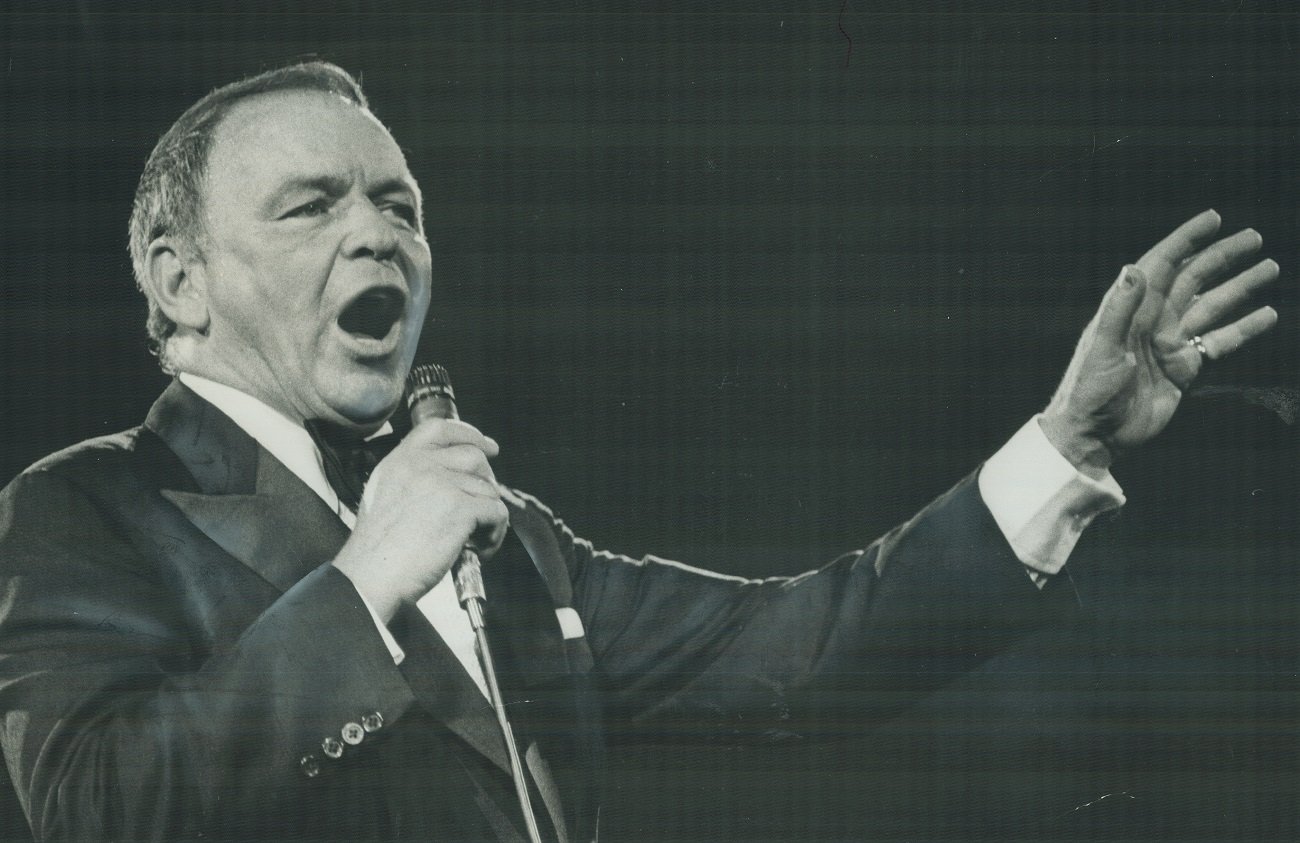 After hitting the Billboard top 10 with his debut solo record, Lennon topped the charts with his '71 Imagine album. But not even "Imagine" (widely considered his greatest song) made it to No. 1 on the pop charts. Sometime in New York City (1972) and Mind Games (1973) also didn't yield a No. 1.
Lennon returned to those commercial heights in '74 when "Whatever Gets You Thru the Night" topped the Billboard Hot 100. That track, which featured Elton John, represented the lead single of Walls and Bridges, the last album to reach No. 1 in Lennon's lifetime.
Lennon thought "Nobody Loves You (When You're Down and Out)," from side 2 of Walls and Bridges, would work great for The Voice. "I always imagined Sinatra singing that one, I dunno why," Lennon said in the 1980 Playboy interviews collected in David Sheff's All We Are Saying.
It isn't hard for music fans to see why. "Nobody Loves You" has a sort of "I'm a Fool to Want You" and "That's Life" vibe along with an arrangement reminiscent of Sinatra's "My Way." Plus, you can imagine '70s Sinatra really relishing a line like "I scratch your back, you knife mine" (not to mention "Nobody loves you when you're old and gray").
Lennon said Sinatra needed 'a song that isn't a piece of nothing'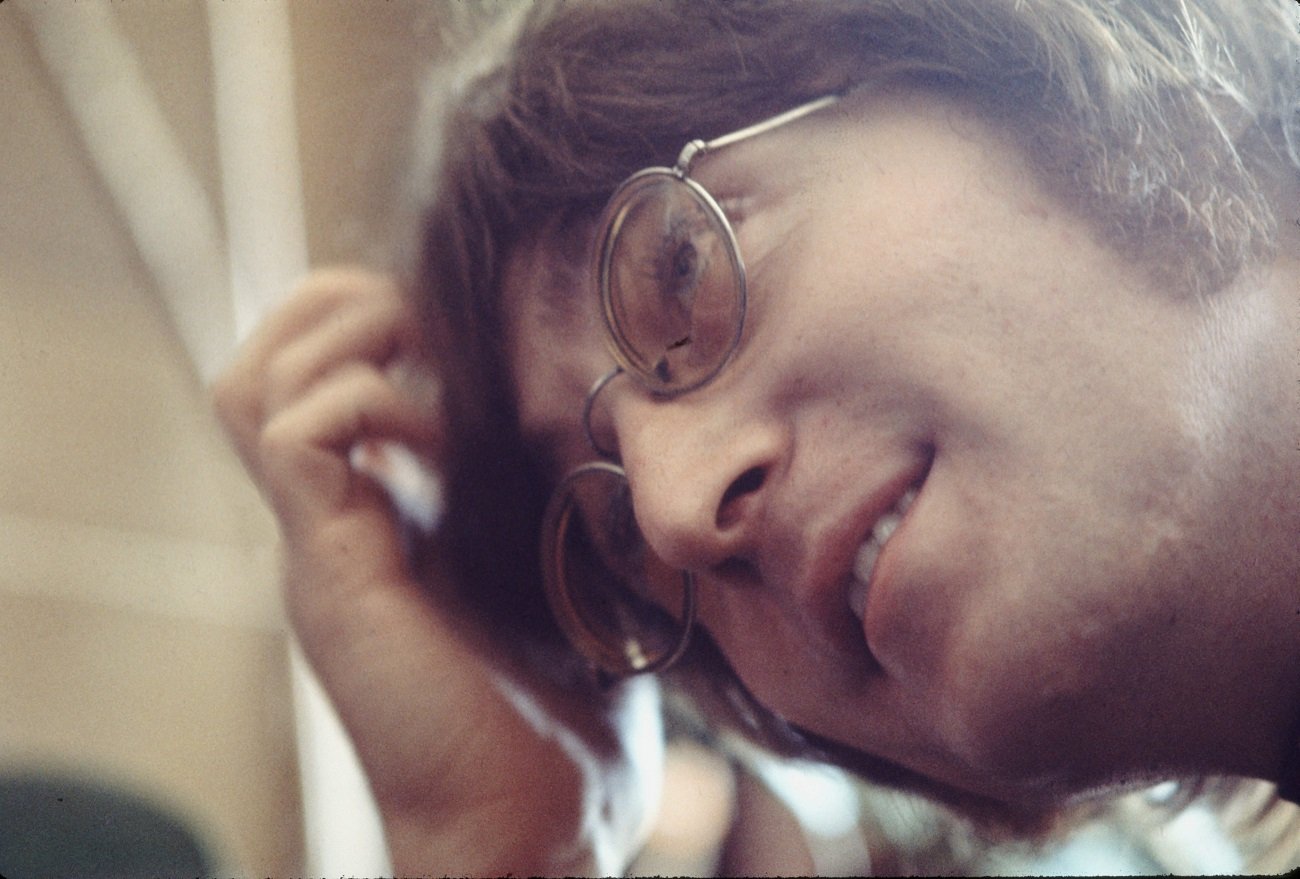 After Sinatra's '74 comeback shows, the Chairman of the Board resumed his regular casino performances and kicked off a world tour. But this was not a period in which he recorded much. His '74 cover album (which included a version of "Sweet Caroline") certainly didn't yield any winners.
That was it for new Sinatra material until 1980's Trilogy. So Lennon thought the great singer could use "Nobody Loves You" to his advantage. "He could do a perfect job with it," Lennon told Playboy. "Ya listening, Frank? You need a song that isn't a piece of nothing. Here's one for you."
Lennon really had fun making his pitch. "The horn arrangement — everything's for you," he said, continuing to address Sinatra. "But don't ask me to produce!" Sadly, Sinatra never took him up on the offer. We'll just have to imagine Ol' Blue Eyes singing, "All I can tell you is, it's all showbiz."