John Lennon Was Still Open to The Beatles Continuing After 'Abbey Road'
While The Beatles released Let It Be in 1970, most of the recordings for that record were already finished by early 1969. So Abbey Road turned out to be the last record they made as a band. Fittingly, the last bona fide track on the record is "The End."
Looking back, you could make the case that the end was in sight by the close of that summer ('69). After all, every Beatle had voiced his discontentment or walked out on a recording session by then. And John Lennon, who'd founded the group in the '50s, had become bored with the program.
However, John hadn't fully given up on the band when they finished with the Abbey Road sessions late in August. In a tape recently unveiled by Beatles scholar Mark Lewisohn, you can hear John planning for a future album while talking with his bandmates in the second week of September.
While John would announce he was quitting two weeks later, the recorded meeting with Paul McCartney and George Harrison reveals he had not yet crossed that final line.
John suggested equal standing for George on the upcoming album.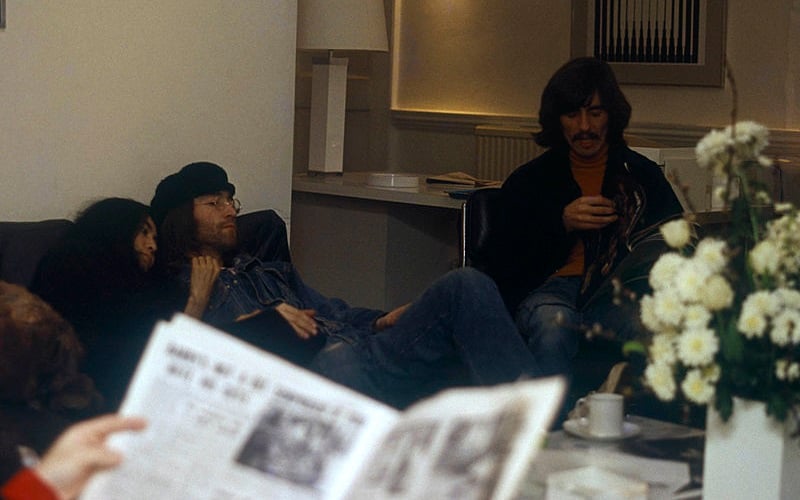 Even after George had proven his songwriting mastery with "While My Guitar Gently Weeps" and "Long, Long, Long," he was still in effect a junior partner in the band dominated by John and Paul. On Abbey Road, he only got one song per side (same as on The White Album).
Meanwhile, John and Paul filled up most of the second side with half-finished songs bearing the Lennon-McCartney stamp. It wasn't a lack of material, either. George saw "Not Guilty" bumped from The White Album and had several more tracks on backlog.
After he composed the brilliant "Something" for Abbey Road, John was finally acknowledging that he deserved to be a full partner. In the unearthed recording (written up in The Guardian), John suggests George get four songs — the same as he and Paul would — on the band's upcoming album.
To that idea, Paul responds, "I thought until this album that George's songs weren't that good." And with that, you recall why the band broke up after all.
John did his best to address the band's demons in the meeting.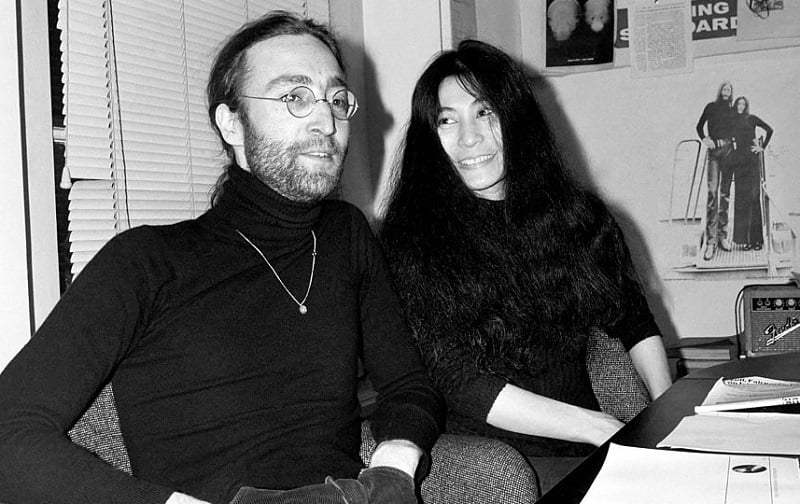 When you read about John speaking with George and Paul that day (they were recording the talk to play for Ringo, who was sick), he sounds like he's addressing everything he finds tedious about The Beatles. The list includes "Maxwell's Silver Hammer," which he decided not to play on.
John knew George and Ringo also hated "Maxwell" so that probably seemed like a good place to start. Thinking of ways to get Paul's cornier tracks off of Beatles records, John proposed Paul give them to other singers to record. (He suggested Mary Hopkin, whom Paul had recorded that year.)
So how would The Beatles have moved on? Would they have recorded their own albums while occasionally making a Fab Four record? And would they have ever started playing live again?
We can only guess how John saw it all playing out (if he did at all). Some time in the next few weeks, John must have realized it was impossible.
Also see: The George Harrison Song The Beatles Thought Wasn't Good Enough for 'Sgt. Pepper'