John Lennon Wondered Why He Didn't Punch George Harrison in the Late Beatles Years
After The Beatles' breakup, John Lennon spoke of some rough moments in his old band And he couldn't believe he didn't hit George Harrison on 1 occasion.
Imagine being in a band as close-knit as The Beatles were between 1962-68. Over that hectic period in the band's life, the Fab Four went from constant recording and touring to worldwide fame of a kind few musicians ever knew. So they had to stick together whether they wanted to or not.
When John Lennon brought Yoko Ono into the picture, the dynamic changed completely. Looking back years later, the others understood that John was in love and was following his heart. But when Yoko arrived for the first time during the White Album sessions, she upset a delicate balance.
For starters, The Beatles had a rule that wives and girlfriends didn't hang around during recording sessions. "Their ranks had always been so closed," engineer Geoff Emerick wrote in Here, There and Everywhere. "It was unthinkable that an outsider could penetrate their inner circle so quickly and so thoroughly."
After The Beatles officially split up in 1970, John did a few interviews in which he jabbed at his old bandmates — and downright hammered them for how they treated Yoko at first. And John hit George Harrison especially hard.
John Lennon was furious about George Harrison's treatment of Yoko Ono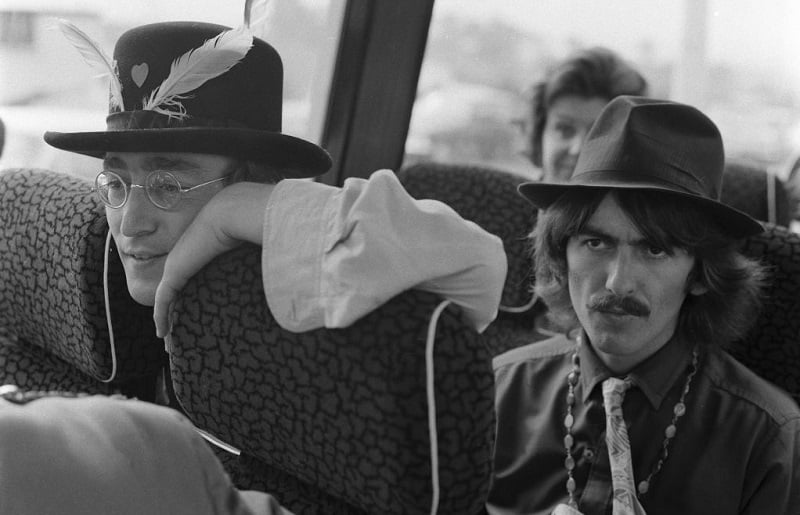 Speaking to Rolling Stone founder Jann Wenner in an interview published January 1971, John recalled the reactions to Yoko by George, Paul McCartney, and Ringo Starr. In the case of Paul, John remembered him saying he "hated Yoko" before coming to like her.
As for George, John recounted an episode from the early days of the group's record label (begun in 1968). "George insulted her right to her face in the Apple office at the beginning, just being 'straight-forward,'" John told Rolling Stone.
"You know that game of 'I'm going to be up front,' because this is what we've heard and Dylan and a few people said she'd got a lousy name in New York, and you give off bad vibes," John said.
Looking almost several years later, John still couldn't believe what had happened. "That's what George said to her! And we both sat through it," he told Rolling Stone. "I didn't hit [George], I don't know why."
The Beatles' producer claimed John and George did fight in 1969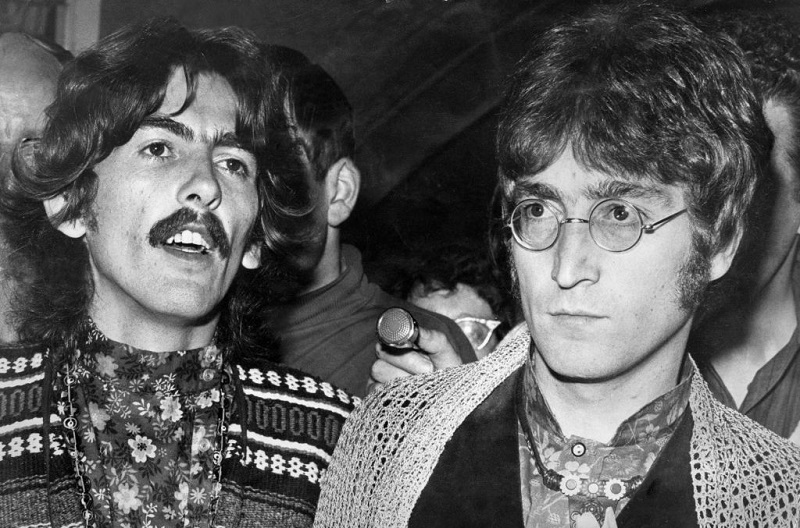 Though John wondered he didn't punch George at that Apple meeting, he had more chances before the band split for good. One occasion was the Get Back/Let It Be sessions of early 1969. At that point, morale could hardly have been lower.
"It was just a dreadful, dreadful feeling," John said of the rehearsals, which were being filmed for a documentary. George described those sessions as "the winter of discontent … very unhealthy and unhappy." And before mid-January '69, George actually walked out on the band.
According to Beatles producer George Martin, the two old bandmates exchanged blows on that occasion. Speaking with Philip Norman, Martin spoke about "a fist fight between Lennon and George Harrison during the fractious Let It Be sessions, which had been completely hushed up."
John said a lot of things over the years, of course, and there never was a final word on his old bandmates — no matter how harsh his comments seemed. "I mean, just because I'm upset about George […] doesn't mean that's all I feel," he said in 1980.""I like [him] and it's over. Get it?"
Also see: When The New Beatles Documentary From Peter Jackson Will Hit US Theaters