John Mayer Makes a Subtle Appearance on Harry Styles' Song 'Daydreaming'
In May 2022, Harry Styles released his most anticipated album yet, Harry's House, featuring 13 songs that capture distinct moments in his life. "Daydreaming" is an outstanding tune on this record. With peppy drums and a horn section, the song also features John Mayer on guitar, making it a soulful track you need to hear.
Harry Styles' release of 'Harry's House' and its reception so far
Harry's House is Style's third solo album and managed to move more than 500,000 units after the first week it was released. The album is a pleasure due to its aesthetic proposition. It oozes charisma, and its sounds are friendly. The album perfectly strikes a balance between earnestness and aloofness.
The album is a batch of bubbly jam that can celebrate the emotional and bodily pleasures of a new romance. The chief interest of the album is drinks, food, travel, companionship, sex, and drugs. It is an authentic experience of this decade, and the main focus is to improve relationships.
John Mayer makes a subtle appearance on Harry Styles' song 'Daydreaming'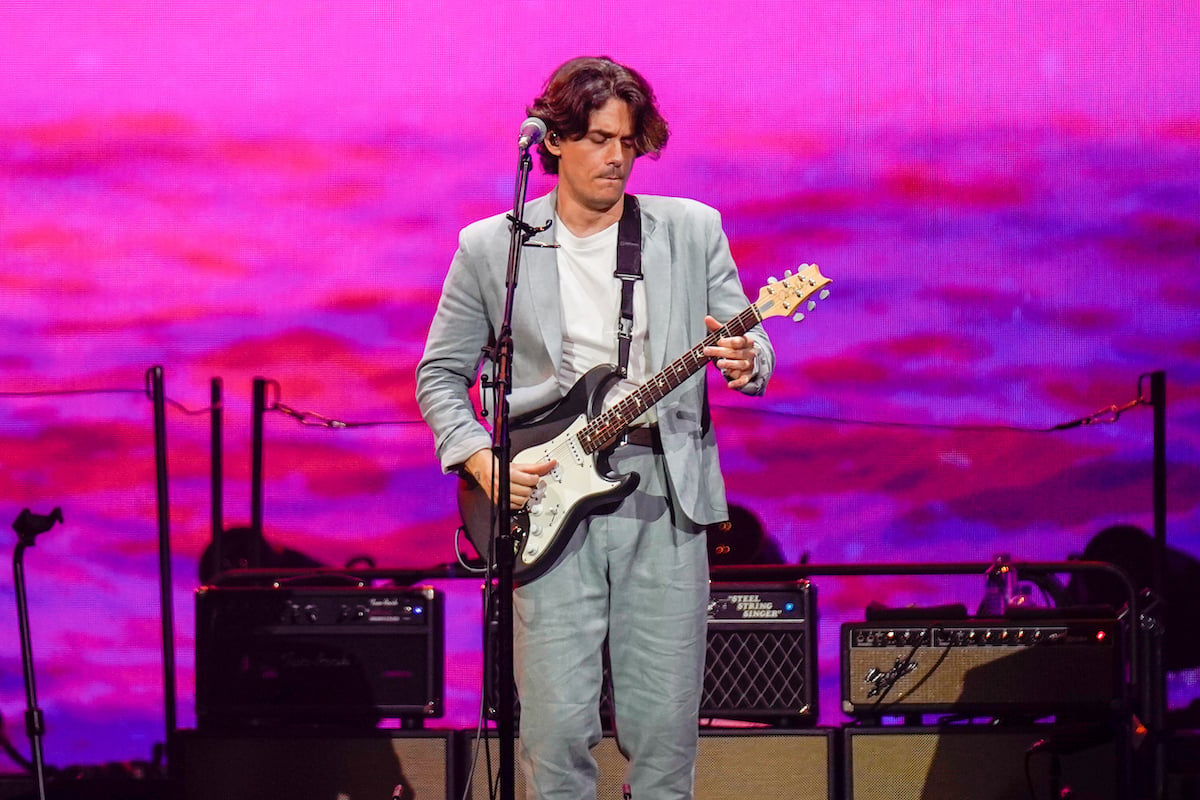 "Daydreaming" is the ninth track on Harry's House, as E Online details. It is classified as a sunnily upbeat song that talks about a relationship that is so great. Styles compares a great relationship to living a daydream. The song is created for dancing to the horns that are tooting away in the background. The song also compromises a sample from The Brothers Johnson's "Ain't We Funkin' Now."
Mayer is an artist who has been featured in this hit song, and his fans went wild after discovering he is on the song. Styles has been a follower of Mayer since his early years. The "Room for Squares" singer is credited for his extraordinary performance when playing an electric guitar in the song. India Shawn and Alayna Rodgers have also been credited for producing fantastic background vocals.
"Daydreaming" is quite a golden track, and the lyrics are melodically pleasing. Styles sings about craving and love from a partner. The song is among the most hyped songs and is among the top four hit songs from the album. It is also infused with '80s inspiration.
Other phenomenal figures featured on 'Harry's House'
Mayer is not the only outstanding musician to feature on the album. Others, such as Devonté Hynes, a Canadian musician, have also made an incredible contribution to the album. Kid Harpoon, an American producer and singer, has also assisted in writing and producing the tracks in the album.
Some of the most remarkable Harry's House songs include "Music For A Sushi Restaurant," the first song on the album and is an electric yet imaginative view of a date. It talks about food and love and is one of the top songs.
"Late Night Talking" is another glittering song that talks about the feeling of being infatuated with someone. It also talks about wanting to spend every moment with one person, as Coup De Main reports.
"Grape Juice" is another song that talks about an emotional and physical hangover. It talks about a love that is lost due to drinking wine.
"As It Was" is another incredible hit song on the album and brings out soft vocals and upbeat synths. It talks about a devastating type of perspective change that you don't understand until too late.
"Daylight" is defined as a stream of consciousness and talks about being infatuated with somebody. It brings out a phenomenon where a person has a crush on another person who doesn't have time for them.
"Little Freak" is a melodic track that focuses on a relationship that slipped through Styles' hands before it could start.
"Matilda" is another hit song on the album, an intimate yet plucky guitar song. It is one of the most-watched songs on this album. It talks about a girl, Matilda, who grew up in a troubled household and signified a maturity of Styles' craft.
RELATED: Harry Styles Reveals His Musical Superpower and It's Not What You Think