John Mayer Reveals He's Writing a Song for Bob Saget, One of His 'Favorite People in the Galaxy'
John Mayer continues to honor Bob Saget after the comedian recently died at age 65. Here's the connection between the two stars, and what Mayer said about the song he is writing for the Full House actor.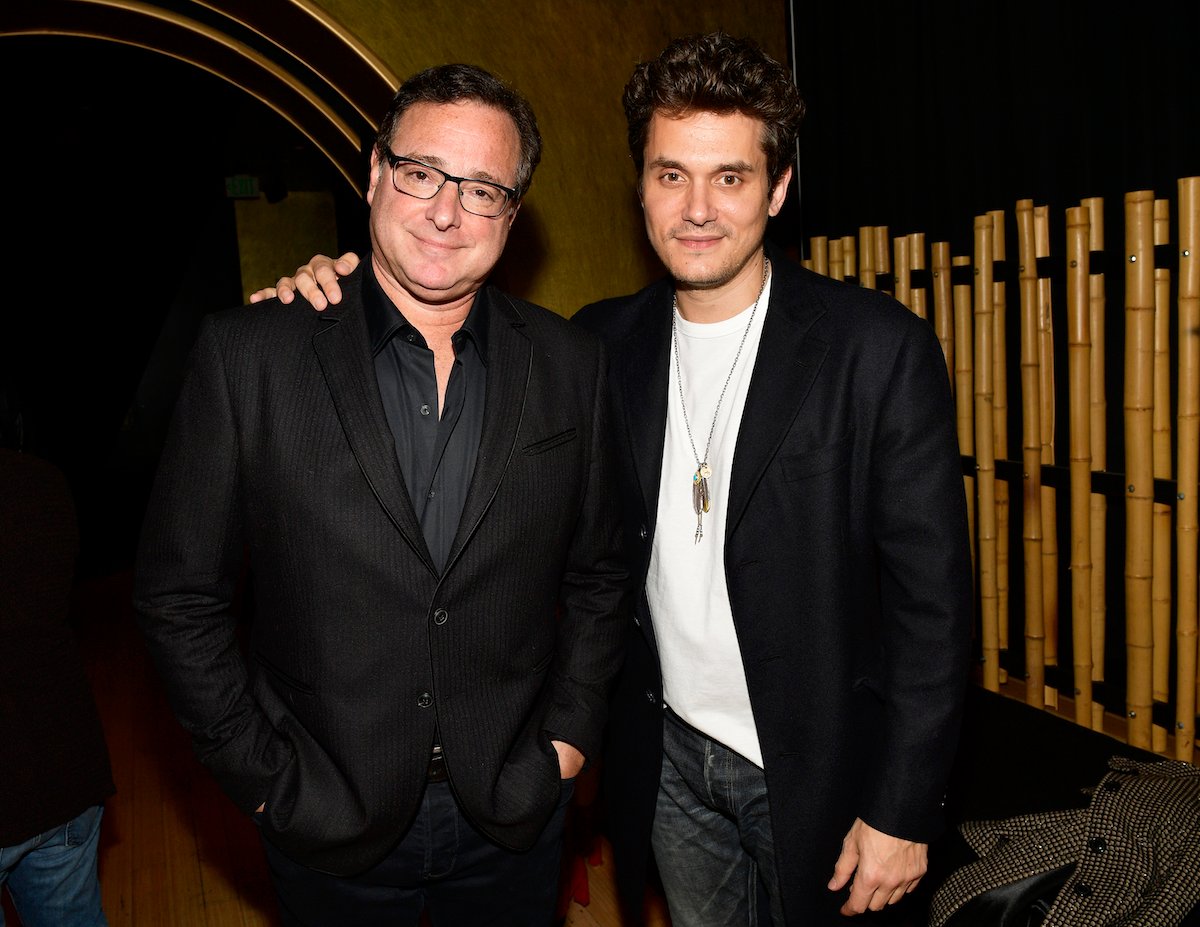 John Mayer and Bob Saget were long-time friends before the comedian died
Bob Saget and John Mayer were friends for years before the actor died. In 2006, Saget reached out to the musician to perform for his scleroderma benefit. Mayer was unable to attend because he was on tour. Instead, he sent Saget a video of himself performing one of his favorite songs.
When Mayer returned to Los Angeles, he joined Saget at the Laugh Factory and attempted stand-up comedy. The two stars became close friends after that.
In a 2019 interview with Chicks in the Office, Saget shared that he was a fan of Mayer's work. "He's such a great guy, he's such a good friend," the actor said of Mayer. 
"He's just one of my dearest friends," Saget added. "I'm very lucky."
John Mayer said he's working on a song for Bob Saget after his death
John Mayer has posted several social media tributes to Bob Saget after his death. He hired a private plane to bring Saget's remains to his family, and he picked up the comedian's car from where it was parked at the airport. And he, along with several other stars, hosted what they called a "punk rock shiva" to honor Saget.
In a recent interview with Andy Cohen, Mayer revealed that he is working on a song for his late friend. "I have this song that's my friend, sort of my little collection plate for ideas or thoughts I have about Bob," the 44-year-old singer said (per People). 
"I put it in the plate and keep working on the song," Mayer explained. "I work on it when I'm in the car and driving. I know how the song goes."
He described the song as "connected tissue" to Saget. "This song that I have is very much this connected tissue I have to him, and I just keep working on it."
The singer described his friend as one of his 'favorite people in the galaxy'
John Mayer said he didn't question his right to mourn Bob Saget as he has done with some other losses in his life. "I loved that guy so much. That one was just no question," the musician said. "There are some times when we lose someone and we ask ourselves, 'What's my appropriate level of being upset? Where do I stand here in my level of upset?'"
But Mayer said with Saget's death, he felt that he could openly grieve because he had lost one of his best friends. "That one was right over me," he described. "That was someone that everyone knew, that in real time was like, this is one of my favorite people in the galaxy, and I'm proud of this relationship."
RELATED: 'Full House' Star John Stamos Said Bob Saget 'Hated' and Was 'Jealous' of Him