John Mayer Sparks Dating Rumors With Cazzie David After Posting a Heartfelt Birthday Tribute
Is a romance brewing between celebrities John Mayer and Cazzie David? That's what it seems like to some after the singer posted a sweet tribute to Larry David's daughter in honor of her 27th birthday.
So, is something going on between Mayer and David? Here's everything we know so far.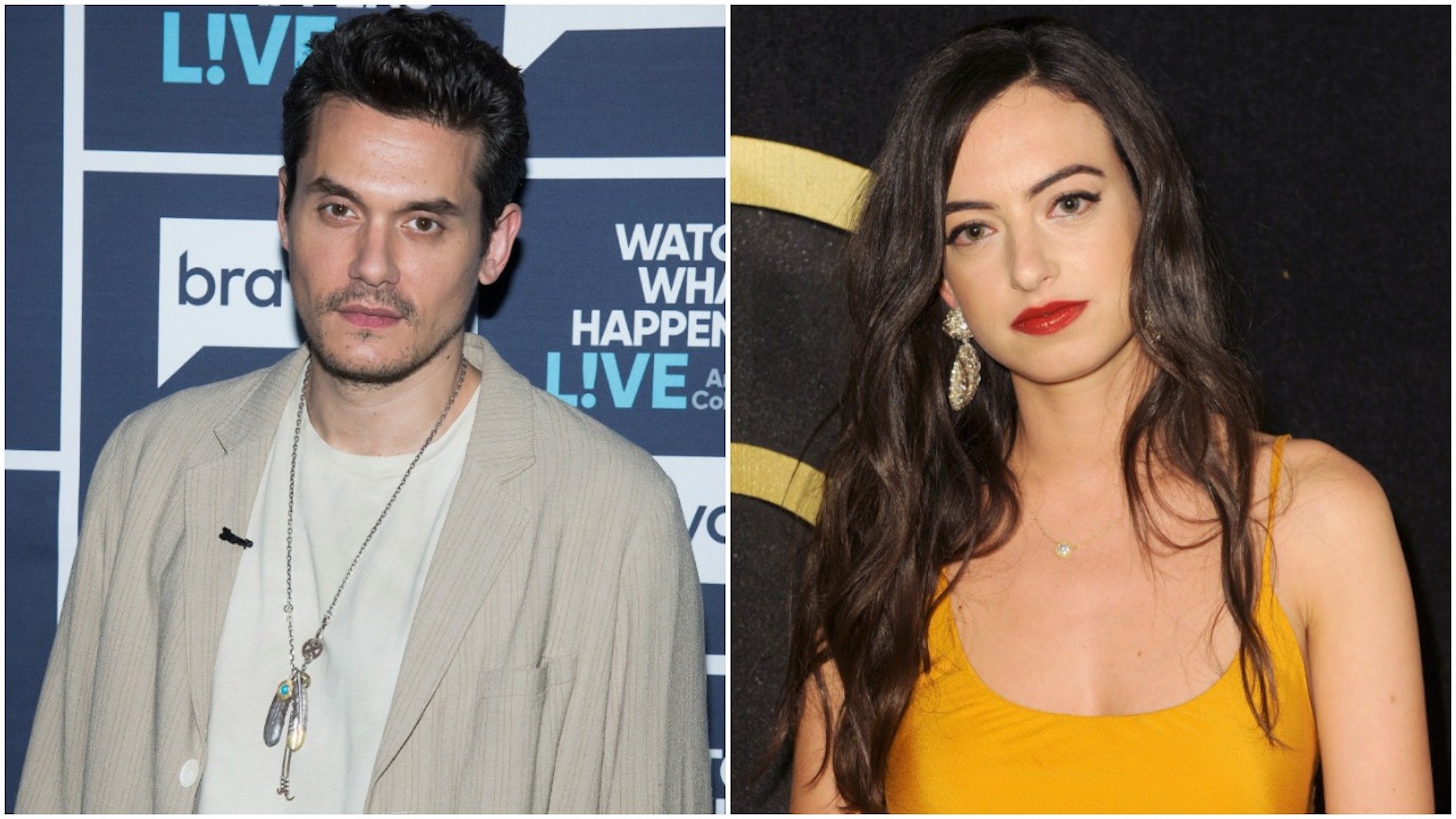 John Mayer says he cares for Cazzie David 'a great deal' in birthday shoutout
Mayer said what he needed to say in his birthday tribute to David on May 10.
Taking to his Instagram Stories, the "Gravity" crooner posted a scenic photo of the No One Asked For This author playing catch with a canine companion in front of a mountain range.
"Happy birthday @cazziedavid," Mayer captioned the shot. "I care for you a great deal! Enjoy your special day."
Though she didn't publicly respond to the singer's sweet birthday tribute, David did repost the snapshot to her Instagram Story. It came along with a plethora of gifts and birthday shoutouts from friends, including a card from The Umbrella Academy star Elliot Page. 
John Mayer and Cazzie David were recently spotted having dinner together
Mayer's birthday message to David comes a week after media outlets published a photo of the two having dinner with friends at the sushi restaurant Katsuya in California.
RELATED: Jessica Simpson Says Her Relationship With John Mayer Gave Her 'Anxiety'
Though their outing marked the first time they've been spotted eating out together, it turns out that Mayer and David have a lot of history. They've hung out plenty of times over the years.
In 2018, the celebrities appeared together on an Instagram Live video, where David — who famously dated Saturday Night Live star Pete Davidson — asked Mayer a series of questions about his sex life.
First, David inquired if the singer had ever done the deed to his music.
"No, but a girl has asked me to sing some of my songs in probably the run up to it," he said. "If it's after a show and a girl asks, 'Sing Your Body is a Wonderland,' do you want to be the kind of guy who goes, 'No,' or do you want to be the kind of guy that goes like, 'We've got the afternoon…?' You want to play along."
She then grilled him about how many women he's been with sexually.
"Blink twice if you have slept with over 800 people," David directed before Mayer stared directly at the camera. She then told him, "Blink once if you have slept with over 500 people," which the singer once again refrained from blinking.
Are John Mayer and Cazzie David dating?
Though it seems like Mayer and David could be moving toward a romance, it is believed that the two are still just friends.
Despite Mayer's colorful dating history, a source tells E! News that they suspect that he is single and that nothing is going on between him and David.
As of this writing, neither David nor Mayer have commented on their dating lives. But if their recent sighting and Instagram posts are any indications, we can safely say that they have a close relationship — even if it isn't romantic.