John Mayer Wants to Change One Lyric to Taylor Swift's 'Lover' Song
John Mayer wants his ex, Taylor Swift, to change a lyric to her song "Lover" from her newest album of the same name that launched on Aug. 23, 2019. 
During the latest episode of the "New Light" singer's talk show, Current Mood, which he hosts on Instagram Live, the 42-year-old spoke with his guest, fellow musician, Shawn Mendes, about the song. Known for his hits such as "If I Can't Have You" and "Stitches," the 21-year-old singer collaborated with Swift on a remix of "Lover" released only days earlier. 
He and Swift both announced the new version on their respective Instagram accounts a few days before Current Mood aired on Nov. 17, 2019. In her post, Swift referred to Mendes as a "buddy" and called their remix "A COLLABORASHAWN." In a more serious post, Mendes thanked Swift for giving him the opportunity to work with her "on such a beautiful song." 
Listen to Swift's remix of "Lover" featuring Mendes below:
Mayer says one lyric doesn't make sense
While talking about the "Lover" remix with Mendes, Mayer commented on one of the lyrics in the song written by Swift. The guitarist poked fun at the song and joked that the lyric about Christmas lights needed to be changed, according to Entertainment Tonight. 
"I love the song, I really like the song, I get a little chuckle because she says, 'We can keep the Christmas lights up till January.' And I go, 'You're insane!' Everyone keeps their Christmas lights up until January," Mayer said jokingly. 
Specifically, it's the opening line of "Lover" he referred to during the talk show. It goes like this: "We can leave the Christmas lights up till January" followed by "This is our place, we make the rules." 
"I go, "Can you really? Because normally I [take] my Christmas lights down on December 29,'" Mayer added. 
He changed the lyrics to be more realistic
Later on in their conversation, Mayer sang the line from the song but with different lyrics. 
"We can keep the Christmas lights up till January. And then about January 5th, we'll take the lights down," he sang. "And then we'll put 'em in a box and we'll label that box Christmas Lights. Yeah, we'll put 'em in the attic until next December."
Swift's fans upset Mendes laughed at joke
Following the comment from Mayer about the Christmas lights lyric needing to be changed, Mendes laughed which led Swift's fans aka Swifties to call out the singer for doing so, according to Cosmopolitan.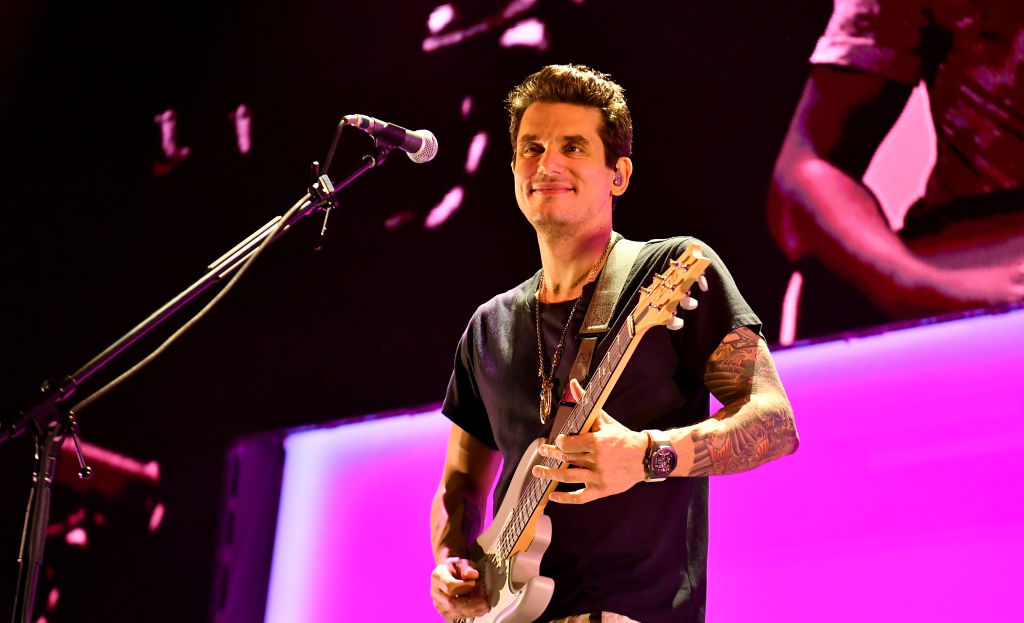 While some fans of Swift's felt the joke to be good-natured, others called out Mendes for the "cringey bad lyrics" he added to the remix. Others said they should've shown their support for Swift during her drama with Scooter Braun over her old songs.
They FaceTimed with Camila Cabello 
Apart from the discussion about "Lover," the two made a FaceTime call to Mendes's girlfriend Camila Cabello, according to Billboard. Learn how Mendes and Cabello met here. They called her after she shared her thoughts in the comment section of the Instagram Live video and even though she was filming a music video for her song, "Living Proof," she took the call. The three also played a fun game involving
Current Mood airs Sunday nights at 10 p.m. EST on Mayer's Instagram Live.