John Mulaney and Pete Davidson Surprised Their Audience With This Funny Prank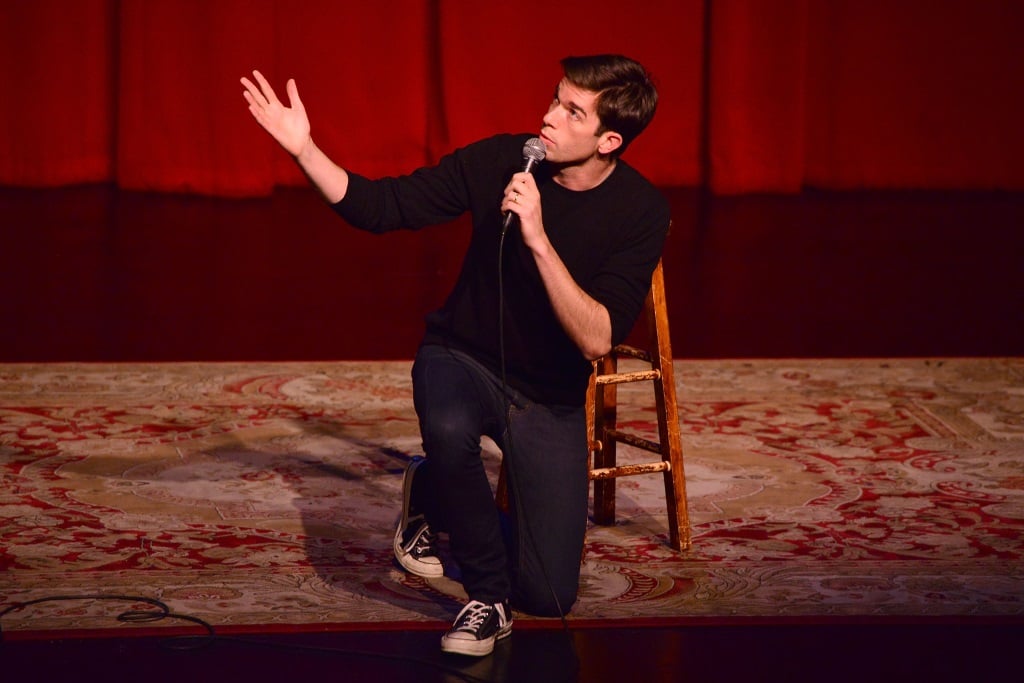 Comedians John Mulaney and Pete Davidson continue to treat fans to their gut-busting comedy. The duo are playing a number of tour dates in the northeast and Mulaney is scheduled to host Saturday Night Live once again.
The unlikely pair forged a friendship and Mulaney's influence appears to be a positive light for Davidson. Since going on tour with Mulaney, Davidson seems more grounded and well…sillier. Last night the duo decided to mix up their set and give fans their own version of Freaky Friday. But on Sunday.
They solidified their friendship over Steely Dan
Mulaney and Davidson's bond really began to form last year during a Steely Dan concert. Mulaney couldn't resist tweeting, "I've seen Steely Dan for 12 years and no one ever stands. Pete Davidson changed that tonight."
Mulaney returned to the same theater with Davidson, but this time with comedian Jerry Seinfeld. The trio saw Bob Dylan and Mulaney recounted Davidson's reaction to the show on The Tonight Show. "During 'Like a Rolling Stone,' I turned to him and I said, 'This is a very famous song,' and he said, 'Okay,"' Mulaney said, Vulture reports. "I love him very much and he's a wonderful friend," he added.
Mulaney is back, baby
Mulaney made the awesome announcement that he will be back hosting SNL on March 2. He joins only two other former SNL writers, Larry David and Conan O'Brien, to host the show, according to Page Six.
He hosted the show for the first time in April 2018 and he left his comedic mark on the episode. From sketches like Lobster Diner (the musical) and Drag Brunch, fans' abs were left shredded from laughter.
Mulaney and Davidson's collaboration on Weekend Update over the holidays was also nothing short of hysterical and daring. The banter surrounded the movie The Mule and their friendship. Weekend Update host Colin Joast asked if the pair hung out. Mulaney replied, "We do, but a lot of times it looks like I'm Pete's lawyer."
It's freaky Friday (on Sunday)
Mulaney and Davidson have their own, very specific style. Mulaney always does standup in a smart, tailored suit. Whereas Davidson's loose, Gen X reminniscent look is the complete opposite.
Audience members who attended their second show in Red Bank, NJ, likely did a double take when each comedian appeared on stage. The friends swapped looks. Davidson looked smashing in a signature Mulaney suit. And Mulaney looked like the perfect punk in his sloppy, mismatched getup.
Mulaney posted a picture and video of the two, showing they not only swapped clothing, but they also did a personality transformation. Unfortunately for the rest of us, we won't see a video of their performance. Recording devices are banned.
Check out The Cheat Sheet on Facebook!