John Mulaney Fans Are Now Looking at Skits About Annamarie Tendler in a Different Light
John Mulaney's rise to fame seemed like a rapid ascent. In the years since he became a household name, he's spoken about his soon-to-be ex-wife often. Fans of the famed comedian never thought much of the way he talked about her. Most of his stories seemed benign enough, but that all changed recently. Following news of the couple's divorce, fans are feeling conflicted, not only about Mulaney and his recent string of erratic decisions but about the way he spoke of Annamarie Tendler over the years, too. In recent months, Mulaney has revealed he spent months in rehab after relapsing on drugs and alcohol, ended his marriage, moved, started a new relationship with Olivia Munn, and is now expecting a child. In light of those events and his lack of tact, fans of the famed comic are looking at the way he spoke about Tendler a lot differently. 
Annamarie Tendler was often mentioned in John Mulaney's standup routines
Mulaney's style of comedy is appealing to a large portion of the population. As a natural storyteller, Mulaney connects with his audience by telling stories from his life. While he surely exagerated some key points for comedic effect, most of his tales appeared to be true. Tendler was a key character in many of those stories.
In his first major standup, New In Town, Mulaney and Tendler's relationship was fairly fresh. He addressed the crowd and informed them that he had a girlfriend. He went on to point out how often Tendler pointed out obvious occurrences. In his next standup, The Comeback Kid, Mulaney revealed that they had recently gotten married. He referred to her as a "bossy little jew." 
In Kid Gorgeous, his 2018 Netflix special, Mulaney quipped that he asked his then-wife if he could talk about her on stage. He noted that she requested that he not call her a B—-. He finished the joke by saying, "Also, I would never say that. Not even as a joke, that my wife is a b—- and I don't like her. That is not true. My wife is a b—- and I like her so much."
He's spoken about her extensively in interviews and during acceptance speeches. In an Emmy acceptance speech, Mulaney joked that Tendler refused to "fly across the country to watch you lose." Tendler was noticeably absent from the event.
Fans are finding Mulaney's stories about Annamarie Tendler a bit awkward now
Mulaney's recent string of decisions hasn't exactly endeared him to the public. Many fans are concerned that Mulaney has made a slew of life-changing decisions way too quickly. Addiction experts largely advise against such life-changing decision-making for at least a year after recovery begins. They aren't thrilled with the way he seems to be treating his ex-wife, either. While Mulaney hasn't said anything outwardly bad about his time with Tendler, fans note that he isn't showing her a ton of respect, either. Now, fans are looking back at past standup skits. They note that some of his jokes could be considered passive-aggressive.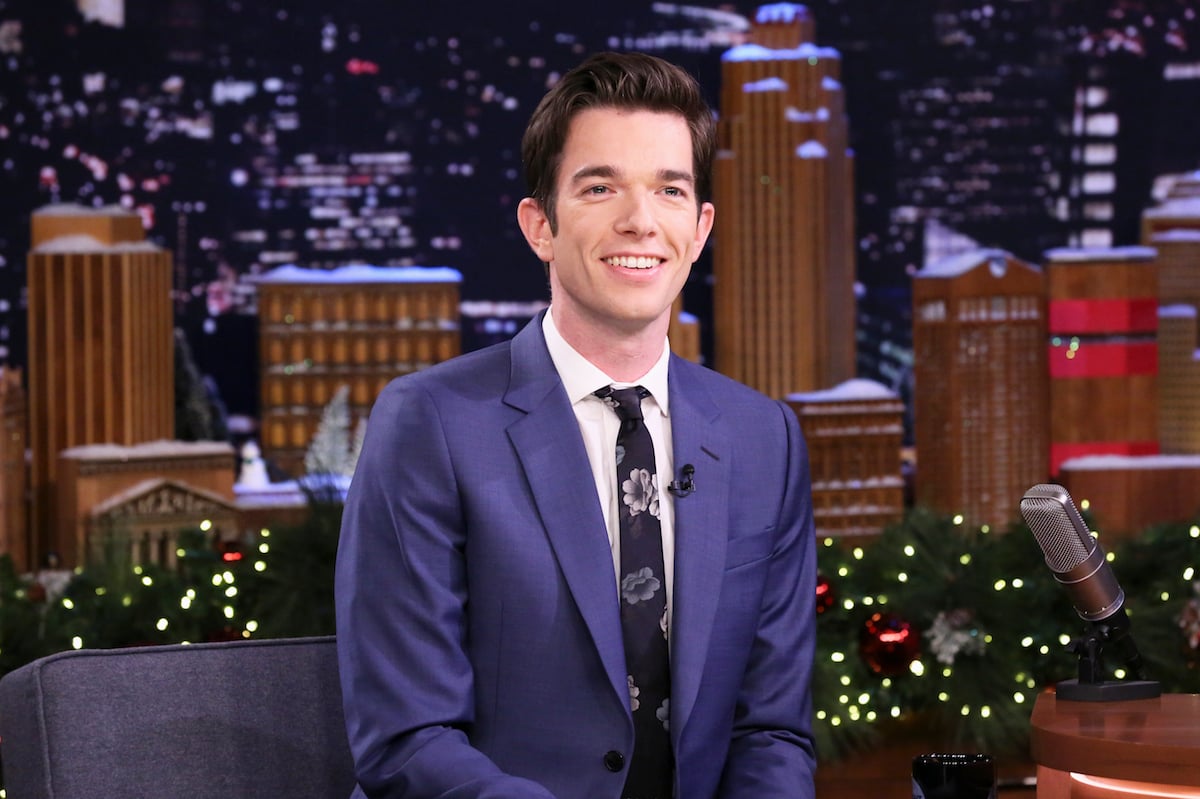 One Reddit user points out that many of Mulaney's jokes described Tendler as bossy and controlling. While Mulaney often spun the jokes in a positive way, fans can help but notice them now and wonder if Mulaney was hinting at potential trouble in his marriage. Either way, it certainly has made for an uncomfortable experience for some fans, many of whom sympathize with the difficult position Mulaney has put Tendler in.
Rumors suggest Annamarie Tendler sought treatment to address her mental health while John Mulaney was in rehab 
Tendler has not spoken openly about her divorce proceedings since issuing a public statement back in May. She has let her art speak, instead. Tendler's Instagram, which she reactivated earlier this year after deleting the account, is filled with haunting images that seem to convey her grief. Several reports suggest that art isn't the only way Tendler has chosen to address her troubles. 
According to Page Six, Tendler sought inpatient treatment when Mulaney entered a rehab facility. According to an alleged source, Tendler sought treatment at a mental health facility in Connecticut. Tendler did not confirm if she did, indeed, seek any form of treatment in December 2020.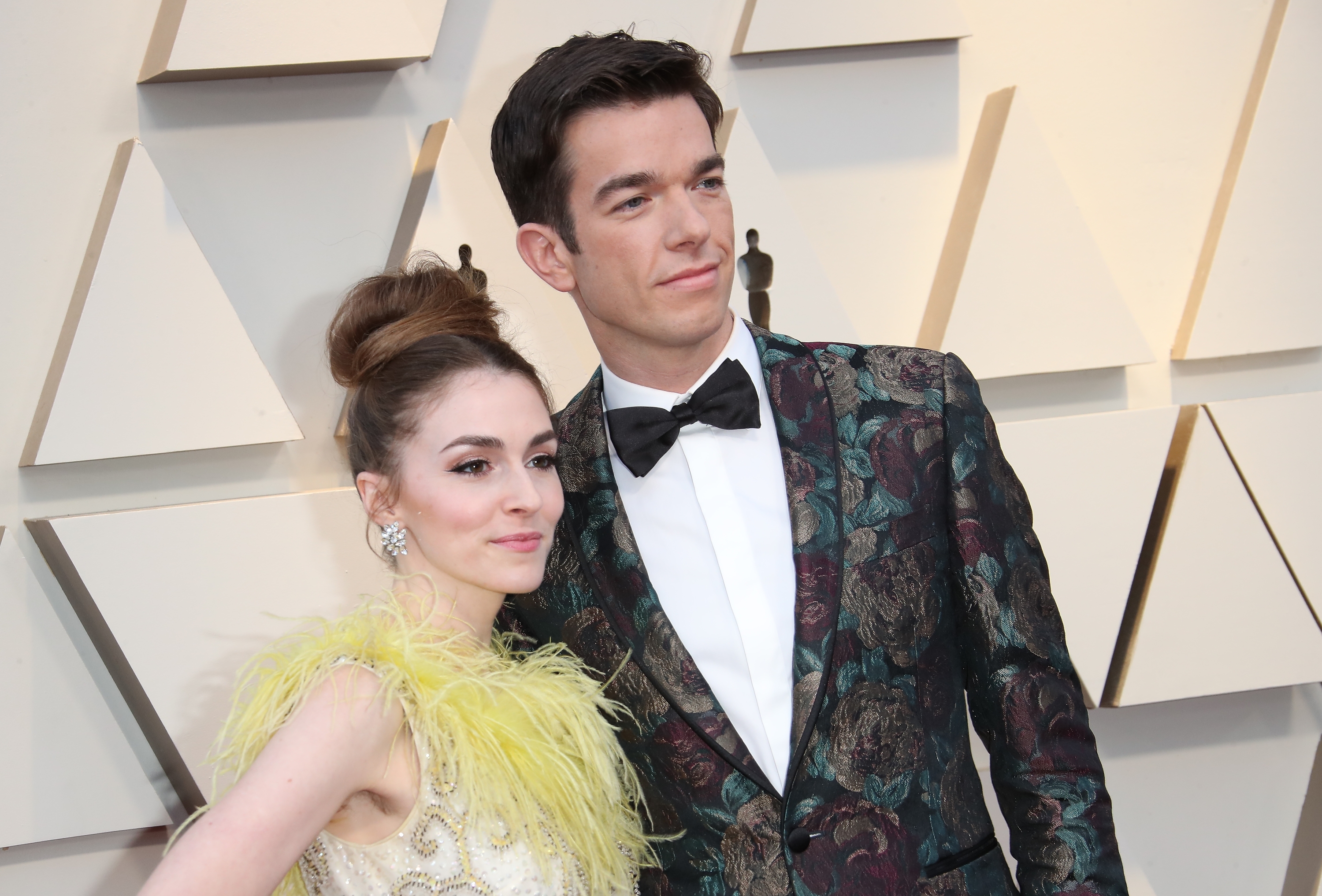 The Other Art Fair in Santa Monica will feature Tendler's work in late September. Tendler announced her involvement in the event shortly before John Mulaney announced Munn's pregnancy. Tendler is a multidisciplinary artist. Her photography work is what will be on display, though. 
RELATED: How Tall Are John Mulaney and His Wife, Anna Marie Tendler?