John Mulaney Leaves Rehab and Is 'Doing Well'
John Mulaney has reportedly completed a 60-day drug and alcohol rehab program and is in outpatient care.
The comedian checked himself in for alcohol and cocaine use late last year upon the urging of family members. An unnamed source shared that while Mulaney is doing well, he's still in recovery and not ready to return to work.
"John has completed 60 days in rehab and now he's in outpatient sober care. He is doing well, although he is still not ready to return to work," the source told Page Six. Adding, "His fans know he's struggled in the past with sobriety, he has talked about it openly. Unfortunately, he has struggled again during the pandemic."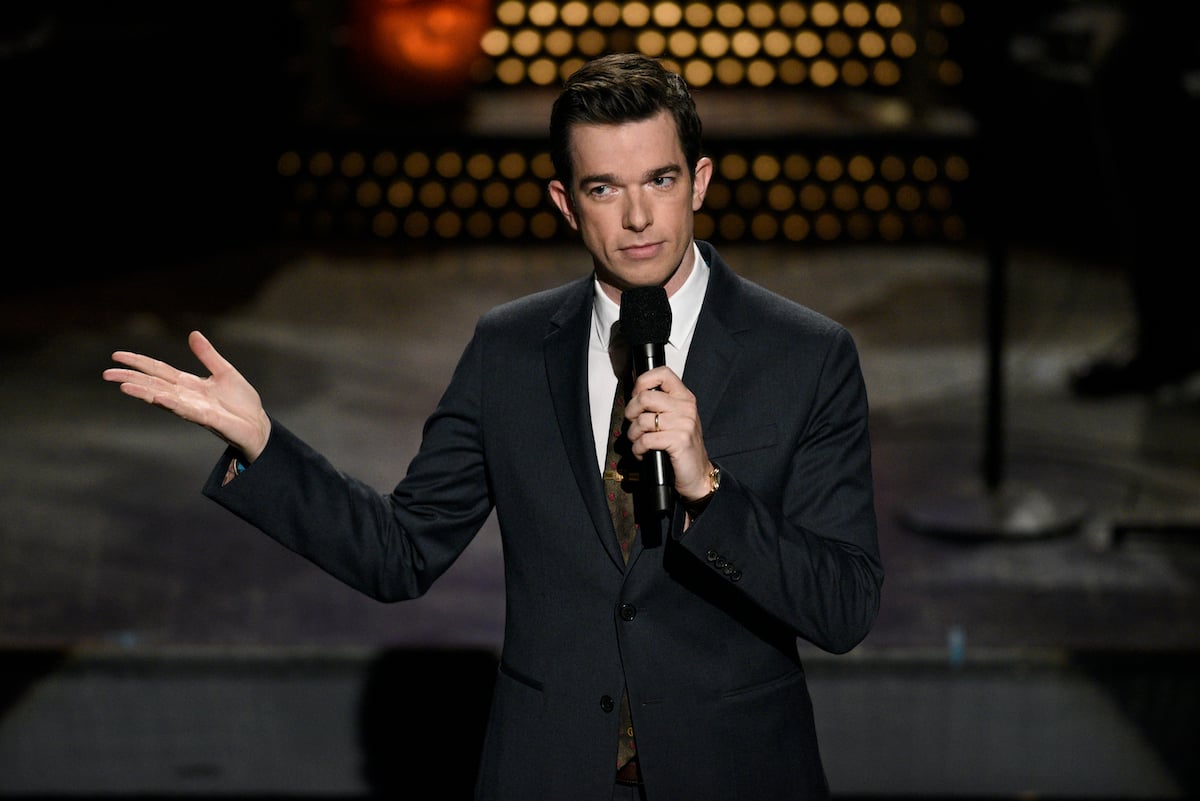 John Mulaney admitted to 'going totally crazy' during the pandemic
The pandemic's toll on mental health has been well documented, especially for those in recovery from addiction. Before he went to rehab, Mulaney talked about feeling caged due to quarantine measures. "During quarantine, I was like, 'Why am I going totally crazy and why am I suddenly telling my own wife my accomplishments?'" Mulaney shared on Jimmy Kimmel Live!, Page Six recounts. Adding, "I really needed a job."
"One, I like having a boss and having assignments to do," Mulaney continued. "When I'm in charge of something, not so much the best thing."
Mulaney tried his best to maintain a work schedule despite being unable to do standup. He hosted Saturday Night Live and appeared on House Hunters: Comedians on Couches. But the isolation was a challenge for Mulaney and he needed help.
His sobriety has played a large part in his standup. Mulaney shared stories about being blackout drunk during his teens, admitting he recalled downing a bottle of perfume at a friend's party and then waking up at home.
John Mulaney's wife is remaining tight-lipped on Instagram
Mulaney and his wife Anna Marie Tendler may have also experienced a rough patch in their marriage. Fans wondered if the couple split, especially when Tendler briefly deleted her Instagram account.
She eventually reactivated her Instagram but dropped her married last name and the couple no longer follows each other either. Tendler has also shifted her account from sharing personal photos to filling it with only her work. She has remained silent about her husband but recently posted a photo of herself with a tear running down her cheek. "Moon in Pisces, a self portrait," she captioned the image.
Tendler previously expressed feeling uncomfortable about getting bombarded with questions about her husband. She addressed the biggest question she gets asked on Instagram. Tendler said that fans only want to know about her husband. From how to get tickets to Mulaney's shows to requests for birthday wishes. She even has to field questions about how to meet up with her husband. Her answer to these and any questions about Mulaney was: "No." And probably stop too.